Featured Client Site
Bring A Trailer

Bringatrailer.com was created because finding great vintage cars online has become too much of a hassle. There is no need to keep sifting through hundreds of hopeless projects or overpriced dealer inventories to find that one car you've been looking for. Founded in 2007.
Private Auctions of unique and collectable cars.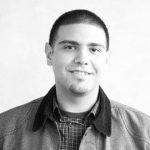 Arman Zakaryan
Director of Hosting
They're doing something interesting and different from most WordPress sites. I love cars, it's run by some really cool folks, and their development team is top-notch.
Each site we feature has been picked by a staff member here at Pagely.