Featured Client Site
Dogster

In 2003 Dogster began as an online community of dogs and the people who love them and then evolved into an award-winning source for all things canine-related. Today Dogster is the longest-running print publication for dog lovers, known for its love, care, humor and knowledge of all-things canine.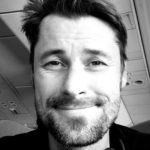 Joshua Strebel
Co-Founder / CEO
Dogs Rule, Cats Drool.
Each site we feature has been picked by a staff member here at Pagely.