Featured Client Site
ExpressVPN

ExpressVPN is, first and foremost, a privacy company. Our users trust us to protect their privacy with an industry-leading combination of hardware, software, and human ingenuity. Each and every ExpressVPN subscription comes jam-packed with all the great features you'd expect from the world's best VPN.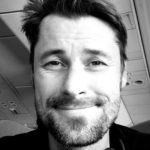 Joshua Strebel
Co-Founder / CEO
We use them as our own recommended VPN, plus they're an awesome customer.
Each site we feature has been picked by a staff member here at Pagely.