Featured Client Site
Intercom

The world's first customer messaging platform for business growth. Intercom builds a suite of messaging-first products for businesses to accelerate growth across the customer lifecycle.
Totally customizable messaging to drive growth at every stage of the lifecycle.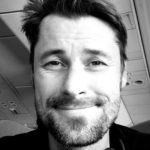 Joshua Strebel
Co-Founder / CEO
Intercom has taken their integrated communication approach to new levels, a standout product in a crowded field.
Each site we feature has been picked by a staff member here at Pagely.