Featured Client Site
Lottery.com

Get instant results, track jackpot sizes, and follow the latest lottery news. If you're in one of our LIVE states you can play the real Powerball and Mega Millions right from your mobile phone using the Lottery.com app!
The Ultimate Destination For All Things Lottery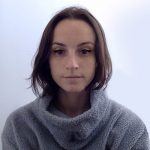 Lizzie Kardon
Content & Engagement Lead
Who does not dream of winning the lottery? Plus, This site does some serious traffic - and that is the type of site we like.
Each site we feature has been picked by a staff member here at Pagely.