Featured Client Site
PinkNews

Our mission at PinkNews is to inform, inspire change, and empower people to be themselves.
Founded in 2005 and headquartered in London, PinkNews is the world's most read and watched LGBT+ publication with a reach of over 35 million people.
PinkNews is the brand for the global LGBT+ community and the next generation.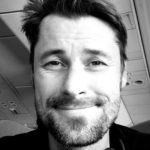 Joshua Strebel
Co-Founder / CEO
PinkNews is an informative source of advocacy and content for the global LGBTQ community and their allies. Happy #PrideMonth
Each site we feature has been picked by a staff member here at Pagely.