Featured Client Site
The 1A
The 1A (a name inspired by the First Amendment) is a radio program that is often featured as part of NPR's morning line up. Host Joshua Johnson leads a daily conversation that explores important issues such as policy, politics, technology, and what connects us across the fissures that divide the country. The program also delves into pop culture, sports and humor. 1A's goal is to act as a national mirror — taking time to help America look at itself and to ask what it wants to be.
1A is a syndicated radio show produced for public media by WAMU 88.5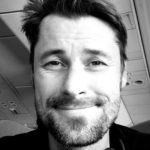 Joshua Strebel
Co-Founder / CEO
I really appreciate the candid and focused conversations from the radio show - As a Public Media consumer it makes me real happy we get to provide our services to content creators I respect.
Each site we feature has been picked by a staff member here at Pagely.