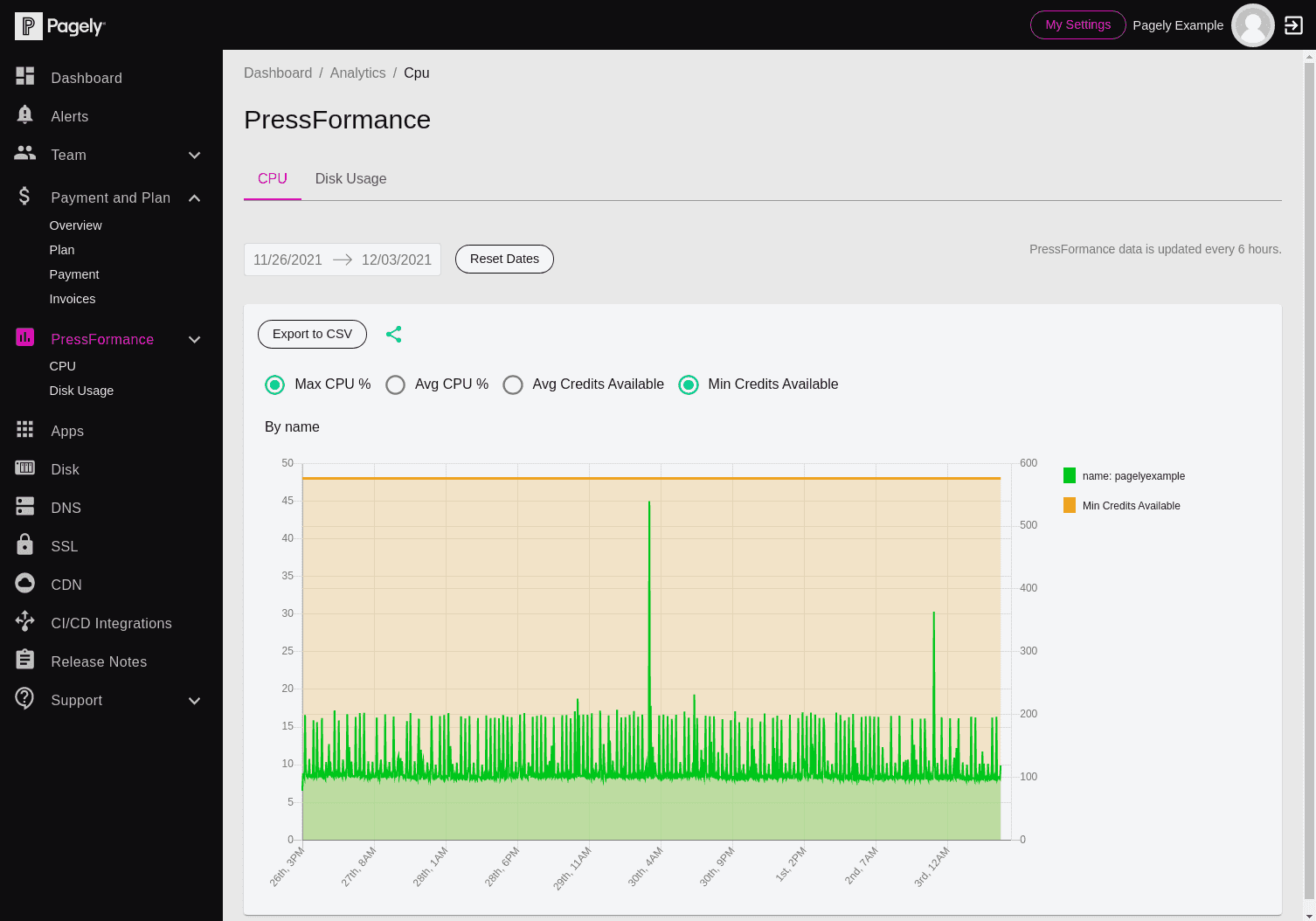 By clicking on the PressFORMANCE menu item, you're able to take a look at how your WordPress site is performing.
Inside the PressFORMANCE page, you'll see a graphical view of your site's CPU usage, as well as additional filters that you can apply on a date range or per-site basis.
Overall, these usage graphs here are a great way to get an overview of your site has been performing on a server level.