HIGH AVAILABILITY WORDPRESS HOSTING
MULTI-ZONE AND MULTI-REGION WORDPRESS FOR YOUR GLOBAL BUSINESS.
"
We're all very happy with Pagely's amazing customer support. They've been a perfect fit for our tech needs, and we'd happily recommend them to other large content sites looking for fully-managed WordPress hosting.
INCREASED PERFORMANCE AND DISASTER RECOVERY
Our High Availability (HA) hosting for WordPress reduces the risk of an outage during maintenance events, natural disasters, or traffic surges. We provide a true HA solution that spreads workload over two or more servers in different regional zones on separate power grids.
FLEXIBLE AND SCALABLE CONFIGURATION
Server clusters can be set up in an Active-Active configuration for maximum concurrency or Active-Passive for failover protection. We work with you to determine the optimum High Availability configuration for your organization's unique needs.
HIGH-AVAILABILITY PLANS
Our hosting plans that include High Availability start at $1249 a month. These plans feature a pair of load-balanced and synchronized nodes in separate availability zones to maximize uptime and concurrent connections. For Enterprise High-Availability pricing, please contact sales.
CUSTOM CLUSTERS OF ANY SIZE
We specialize in addressing the unique needs of each client — no requirement is too demanding or complex. We can provision bespoke clusters across multiple availability zones and AWS regions to maximize uptime and minimize outages.
TECHNICAL HIGHLIGHTS
Separate availability zones
Up to 5 database nodes
SSH + database access
Redis Object Cache
PHP 7 + HTTP/2
Global caching available
Development, staging, and production environments available
GIT/SVN deployment management
Full Site Acceleration
HA AND MORE
OPTIONAL ENHANCED SLA
HA customers are eligible for our enhanced SLA.

POWERED BY AMAZON
The leading-edge capabilities of the AWS Cloud, combined with the expertise of our team of engineers, create a true High-Availability WordPress hosting solution with unparalleled reliability.

SUPPORT FROM EXPERTS
We do not have a tiered support team. Experienced engineers will assist you every step of the way. We work closely with your team to ensure that your WordPress site stays available, fast, and secure.

REDUCED COSTS AND COMPLEXITY
We handle application and kernel upgrades, performance optimization, security updates, and other maintenance tasks for your WordPress instance. Your IT team will thank you.
JOIN THESE FINE BRANDS AT PAGELY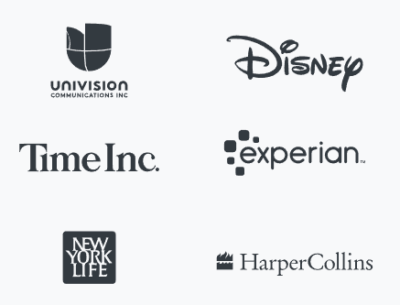 Interested in HA WordPress hosting?
Let's discuss your High Availability questions and requirements…
See how we helped NGINX with their High Availability needs
NGINX, Inc. is the company behind the popular open source project trusted by more than 400 million sites, offering a suite of technologies for developing and delivering modern applications. After years of hosting their own website, the NGINX marketing team wanted to partner with a managed WordPress host. Pagely's support, expertise, and server visibility helped consolidate their web presence, moving performance concerns out of the way so they could focus on promoting their suite of products.
Read the Case Study