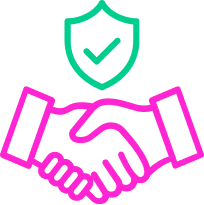 Like Minded Providers Working Together
The Friends of Pagely program is designed to enable deeper collaboration between Pagely and our hand picked partners.
Welcome to the Ultimate Hosting Partnership
Elevate your brand with Premium Power.
At Pagely, we are not just a hosting provider; we are your strategic partner in growth. We have meticulously crafted a partnership program tailored exclusively for tech, marketing & development agencies looking for providers like you. By joining hands with us, you open the door to a world of benefits that will supercharge your success.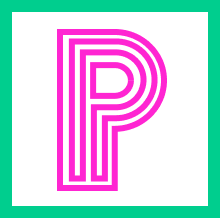 Unparalleled Performance and Reliability
Our hosting infrastructure is engineered for speed, stability, scalability, & security. With cutting-edge technology and a commitment to 99.9% uptime, your brand can deliver exceptional digital experiences to clients without worrying about downtime or slow loading times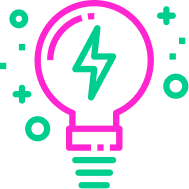 Dedicated Landing Page
You'll have your own dedicated landing page on our website, showcasing your brand's expertise and services. This is your opportunity to shine in front of a targeted audience, attracting potential clients who are seeking top-tier web development and marketing services.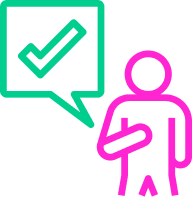 Exclusive Lead Referrals
As a valued partner, your company will be first in line for lead referrals from our extensive client base. We regularly connect businesses in need of digital solutions with our partner agencies, providing you with a steady stream of potential clients.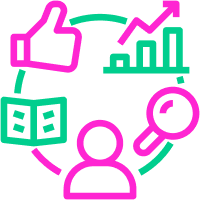 Tailored Marketing Collaborations
Get ready to amplify your company's visibility. Our partnership includes co-branded marketing efforts, allowing you to leverage our established brand presence in your promotional activities. Together, we'll create compelling content, webinars, and workshops that showcase your expertise.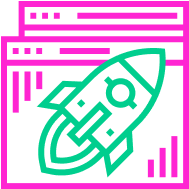 Performance-based Incentives
We believe in rewarding success. As your company's clients grow and thrive on our hosting platform, you'll enjoy performance-based incentives and bonuses. Your success is our success, and we're invested in helping you reach new heights.

Expert Technical Support
Access to our round-the-clock technical support means you can focus on what you do best – delivering exceptional results for your clients. Our team of experts is here to assist with any hosting-related challenges, ensuring smooth operations every step of the way.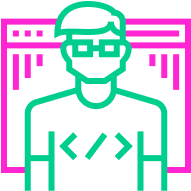 Advanced Developer Tools
We understand the unique needs of development agencies. That's why we offer advanced developer-friendly tools, staging environments, and seamless integration options, empowering your team to build, test, and deploy with efficiency and precision.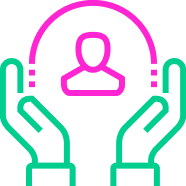 Thought Leadership Opportunities
Position your company as an industry leader. As partners, you'll have the chance to contribute guest articles to our blog, speak at webinars, and participate in panel discussions, establishing your authority and credibility in the field.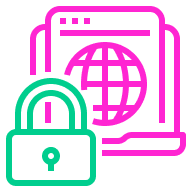 Insider Access
Stay ahead of the curve with exclusive insights into hosting trends, digital advancements, and industry updates. Our partnership equips you with the knowledge to provide cutting-edge solutions to your clients.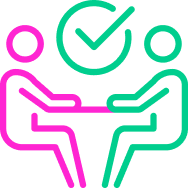 Growth-Oriented Collaboration
Ultimately, our partnership is about growth. We're here to help your agency scale, expand its clientele, and achieve new levels of success. Together, we'll forge a path to greatness. Elevate your company's potential by partnering with Pagely. Experience premium hosting, unmatched support, and a collaborative relationship that propels your agency to the forefront of the industry. Join us today and let's embark on a journey to remarkable achievements.
Partner Levels
Pagely Member
You are amognst the top of your field, a true rockstar of your services & products and our partnership is a true testament of what happens when awesome meets great.
Pagely Influencer
You constantly hit the ground running and we are along for the ride, we are happy to promote your skils & look good next to you.
Pagely Enthusiast
Greatness in the making! We saw you, you saw us, we are making history together and forever changing the internet.
A few of our valued clients BENEFITS OF THE PROGRAM

Working with Pagely enables your brand to serve your customers better. Pagely serves higher education, media, and Fortune 1000 customers with best-in-class Managed WordPress hosting.
Our partners benefit from a close and meaningful relationship of collaboration to jointly serve our mutual clients. We understand not every client is a good fit for our service and we also know that when it really matters, when the site really is mission critical, we are the best hosting solution.
FLEXIBILITY
Custom hosting solutions to match your needs — no matter how demanding or complex. There are no edge cases or situations we can't handle.
SCALABILITY
With over a decade of experience scaling WordPress for the world's biggest brands and infrastructure built on AWS, your clients will never outgrow our hosting.
RELIABILITY
Hosting solutions engineered from the ground up for maximum uptime and durability. Your client sites will remain available and thier data will be safe.
Ready to Join?
We're dedicated to our partner's success. Allow us to help your firm with all your customer hosting needs. Peace of mind starts here.