Brian Feeley
Title: WordPress Support Engineer
Who am I?
In 1996, I started a high school class doing web design hosted on Geocities. I spent many years as a Business Solutions Analyst doing contract work. Then, I evolved back into web design and large scale hosting support. I've always had a passion for PHP and WordPress, so I decided a few years ago to specialize in that field. I ended up at Pagely in my search for the best managed WordPress host.
What I do at Pagely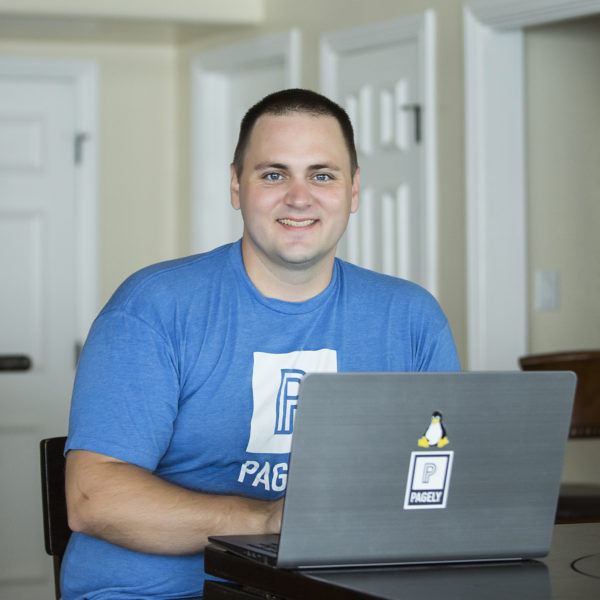 My job consists of providing chat and ticket support. This often includes onboarding customers, conducting security assessments, repairing email and ensuring that each site meets the right requirements for success. I also like to dabble in the customer experience and quality assurance whenever new items are released by our amazing development team.
When working in support and site optimization, it's important that we collaborate with the customer or their developer to find an efficient resolution. Once we isolate an issue, we work with the full team at Pagely to achieve the best solution, whether it be custom configuration to NGINX, or adding additional object cache.
One constant thought on my mind is how to limit the risk of having a web presence. A lot of time and money is involved in your little bit of digital real estate, and the last thing you want is something destroying your credibility.
We spend many hours of research discovering the best solutions to common problems, and all of that information gets translated into our knowledge base. If you have a question that needs solving, spend a little time on the Pagely Support page and see if you can find your solution. Here, you'll find everything from getting started in Atomic to how to achieve successful onboarding, staging and testing environments.
If something is not covered in the knowledge base, we want to know. Send what we're missing to support@pagely.com, and we'll continue creating helpful articles that help each site reach its full potential.