 ERI is a digital agency specializing in WordPress solutions for higher education, non-profits, and healthcare institutions.
---
We are seasoned strategists, designers, creative problem solvers, developers, technologists, project managers, dreamers, collaborators, and doers. We are passionate about our work and delivering results that move the needle forward.
We are consummate collaborators, navigating complex challenges with an eye toward simplicity, efficiency, and strategic outcomes.
What sets us apart? Our understanding and experience of how strategy, design, and technology combine with the art of visual storytelling to elevate your mission.
Our Work
With thoughtful strategy, human-centered design, and smart use of technology, we develop digital solutions that achieve impact. Here are a few examples of our work hosted on Pagely.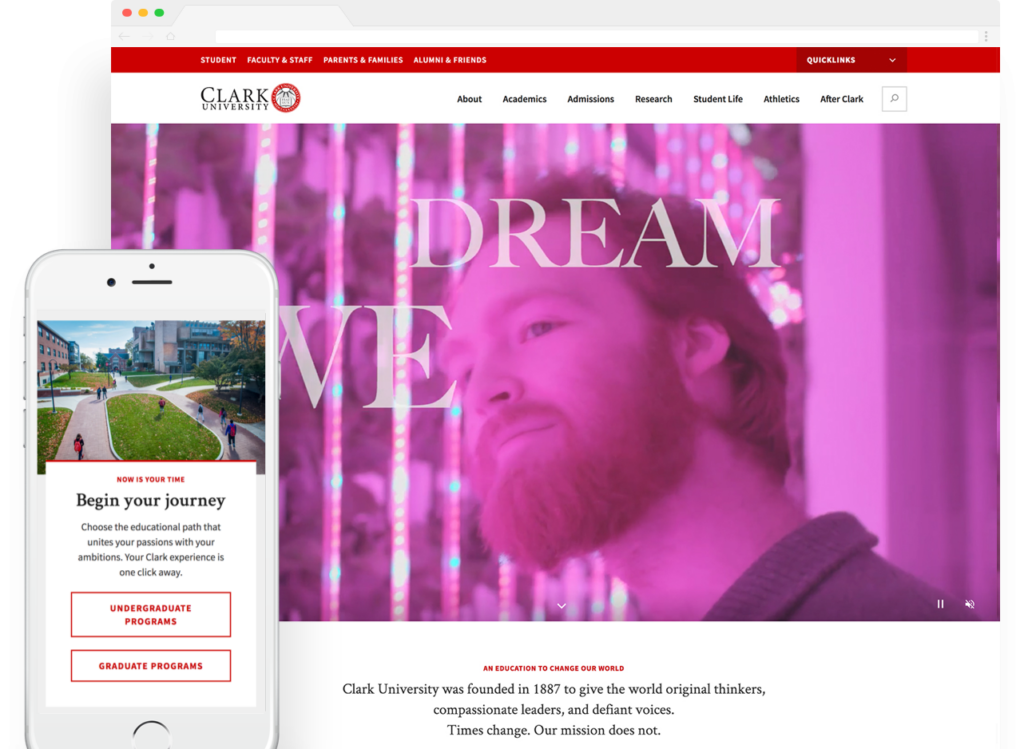 Clark University
A simple yet bold university website that communicates a unique college experience.
Ranked the 66th "Best Colleges" and 32 in the list of "Best Value Schools" by U.S. News and World Report. Clark University needed to re-energize and change the platform of its primary digital presence. Our challenge was to redesign and develop a decentralized multisite network of websites that communicated the true texture of the Clark experience and what it means to be a Clarkie.
Worcester State University
Worcester State University (aka: WooState) recently engaged us to lead a hugely collaborative process that resulted in a new website, content strategy, and video series.