Bespoke Agency Services
Custom software, marketing, development, and IT consulting. From top line to bottom line, we move the obstacles to propel your business forward.
---
We are Solutionists.
It's our one-word mantra. Because when delivering your vision, you don't want problems. You want solutions. And we can solve virtually anything. Marketing and technology just happen to be the tools and methods we use most. From data compliance to building entire digital experiences and everything in between, we're hired to outrank, outsell and outperform your competitors in every way possible.
Our Work
Where function meets form, user experience blends seamlessly into technology. That's how we build websites, with clear purpose and intention to ensure they meet your expectations and exceed your customers'. Here are a few of our handcrafted projects hosted on Pagely.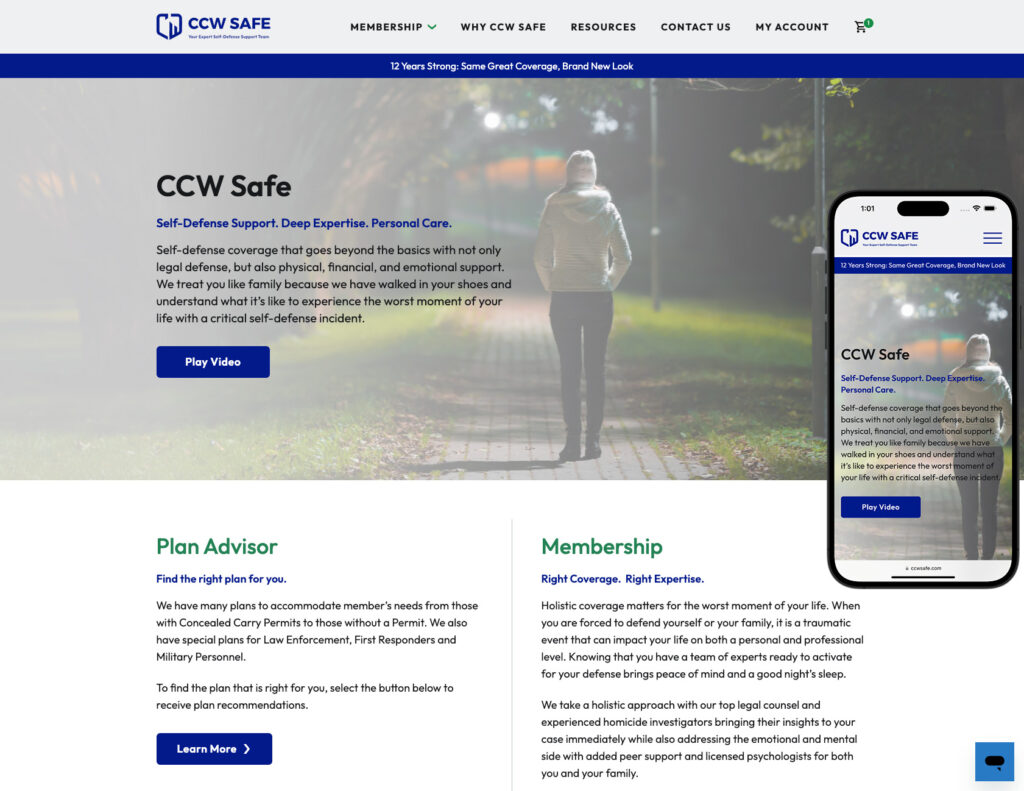 CCW Safe
CCW Safe is a highly custom WooCommerce WordPress theme. The original project was a redesign, replatform, and massive data migration including over 100k users and 60k active subscriptions that experienced zero downtime, zero delays to subscription billing and immediately better renewal rates starting day one. The site leverages many bespoke customizations for customer service productivity related tools, custom reports and mail merge tools, as well consumer experience items. Revenue is currently up 37% year over year since redesign and replatform went live.
CollisionRight
CollisionRight.com is a highly custom WordPress multisite. This multisite acts as a corporate brochure website providing search across all sub brand locations serving up consistent but themed websites for 30+ brands across over 50 locations. The website has custom integrations with Google Reviews, Mapbox, Podium, CCC/Carwise, Clear Company, and more in the works.