---
About Zao.is
At Zao, we work with world-class companies and innovative brands to solve complex technical challenges every day using WordPress & WooCommerce.
Your trusted technical partner.
Who we are.
We eat complex WordPress challenges for breakfast. Zao partners with eCommerce startups, established Fortune 500 enterprises, boutique online retailers, and content publishers to solve head-scratching technical problems. We build delightful digital experiences for boundary-pushers like you who refuse to tone down their aspirations — and need a development team that's just as ambitious as they are.
Zao developers optimize performance throughout the entire development process.
Zao's commitment to WordPress.
37% of the entire internet runs on WordPress. There are no other development firms in the Portland area that can claim as many contributions to the WordPress platform as we can. Because we invest time and energy in the platform, you can be assured of our expertise when it comes to your project.
Custom WordPress development services and open source solutions built for big ideas.
API Integrations – Connect visitors with data and apps from other sources right on your website. We create seamless integrations to keep visitors on your site.
Custom Plugins – Need to add a specific function to your site? We create custom plugins that keep site speed lightning fast. Already have a plugin? We can audit it to fix bugs and enhance features.
eCommerce – Make it easier for your visitors to shop. We help you create robust payment gateways and inventory management that grows your sales on autopilot.
Search Capabilities – Give your visitors the power to find what they're looking for quickly. We help make your website easier to navigate with custom search tools built on technologies like Algolia and ElasticSearch.
Membership Sites – Need a user-focused membership platform or subscription site? From different tiers of access to engaging social features and member profiles, we rally all the moving parts to automate your community experience.
Audits – Wondering how your website SEO, security, performance, and accessibility could be better? Let us get code-y with it! We'll offer a game plan for improvements or tackle fixes from an existing audit.
Why Choose Zao?
We started developing for WordPress before it was cool
WordPress has existed since 2003. Zao's been rocking the WordPress rodeo circuit since 2005 — and worked with big names like Disney, Amazon, and the Oprah Winfrey Network. Give us one day to play in your code, and don't be surprised to see us fix something that's been bugging you for months.
We value long-term, collaborative partnerships
You can count on us to do what we say we'll do. No matter how awesome your development team is, their skills shouldn't hide behind two-syllable project updates and flippant deadlines. Our jam is exploring every possibility to find solutions that help you crush your business goals.
We offer big smarts and hearts in a small package
As a close-knit team of WordPress experts, when you partner with us, you know exactly who's working on your project. We care so hard about every single client — you become a part of our extended family. (That means you have to pretend you find our jokes funny at least 10% of the time.).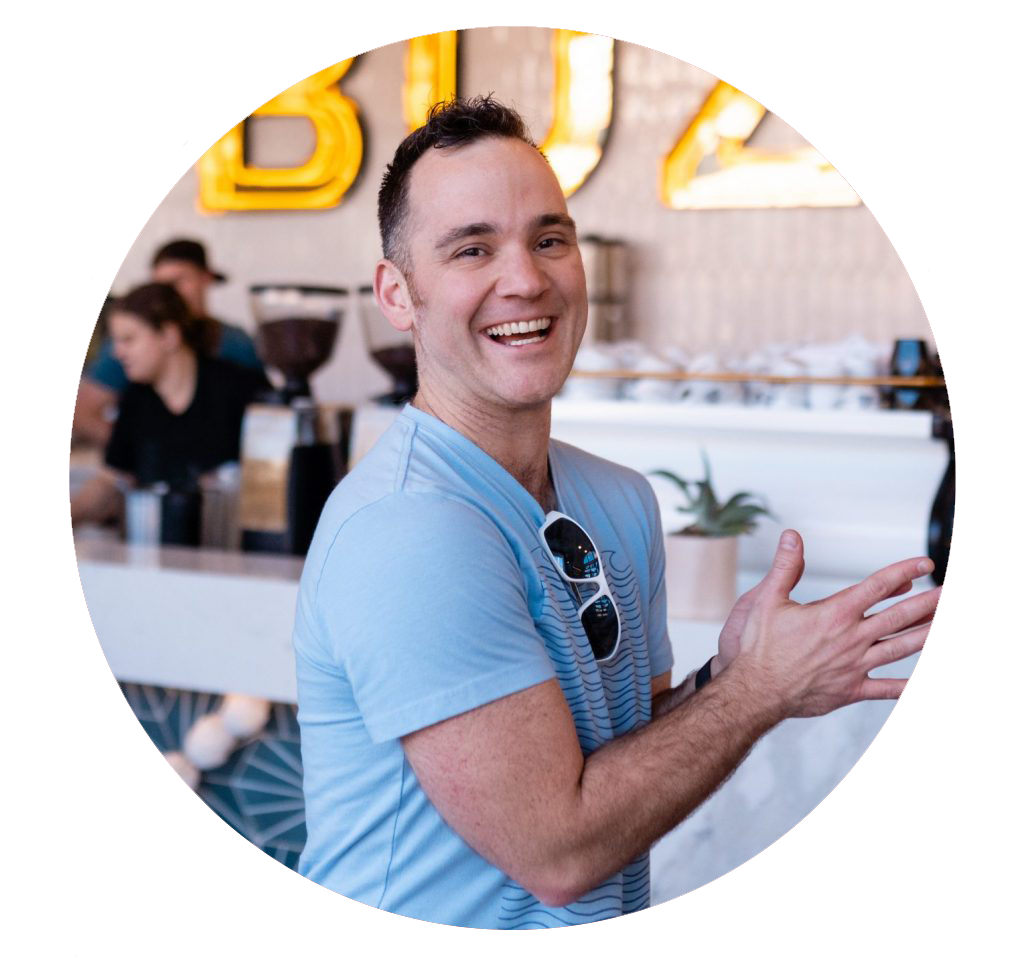 Justin Sainton
Founder / Lead Developer
Zao started with an 18-year-old Justin printing grainy flyers on his home printer and knocking on doors to land his first few jobs. Now his version of fun is juggling five kids and annoying his wife with Instagram quiz filters. He's come a long way.
We get to work with some of the most amazing companies.
The number of people I trust to work on a serious eCommerce store can be counted on one hand. Justin and the Zao team are at the top of that very short list. From custom payment gateways to full site builds, you're in good hands.

Chris Lema, VP of Products & Innovation, Liquid Web