The traditional workplace is at a crossroads. Between commuting costs, traffic, office equipment and other overhead expenses it comes as no surprise that over 3.7 million employees in the US ditched their desks in search of a more flexible lifestyle through remote work.
Remote workers quickly learn that productivity is usually at its peak when you are most comfortable with your surroundings and have the right tools and equipment to get the job done. Some remote workers prefer the youthful energy of a coworking space while others might prefer to work in pajamas in the comfort of their beds. Regardless of your preferences, we are living in an age of infinite technology, where everything you need to stay organized on the job is no further than your fingertips.
Maybe you're already on board with how to make remote work, work, but let's explore a few more of the endless tools that can benefit remote workers. If you're ready to reap the benefits of working from home or on the road, here are some of the best apps to keep you organized and connected on your journey.
Download These 8 Apps for Remote Work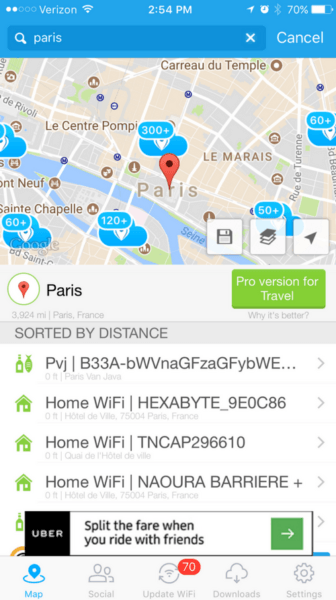 Wifi Map
What's a remote job without reliable WiFi? Virtually impossible. WiFi Map boasts itself as the largest WiFi community in the world. The app shows you all the locations in your area with WiFi, shares passwords to secure networks, and even gives you tips from other WiFi Map users about the best hotspots. You also never have to worry about being in a no-service zone without knowing the nearest coffee shop because Wifi Map lets you download hotspots map of predetermined locations to use offline. Download Wifi Map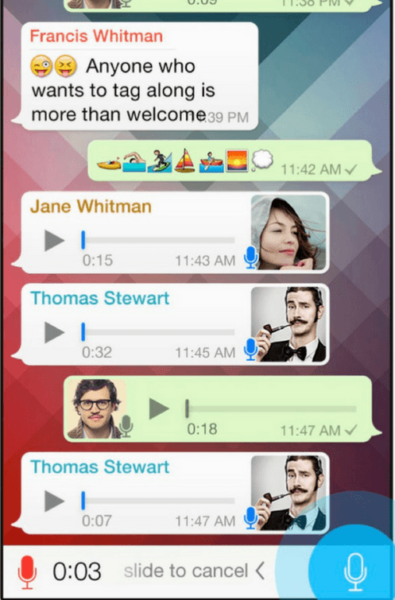 WhatsApp
It's true that remote work gives you the freedom to collaborate with people across the world, but certain geographies can pose challenges for traditional cell phone plans and communication methods. If you're lucky enough to have a solid phone plan with unlimited data, it may come as a shock when other countries don't have as reliable or affordable phone plans as they do in America. WhatsApp is a global communication giant, and a great (and free) way to keep in touch with people around the world without having to commit to a phone or data plan. WhatsApp works in virtually any country, anywhere you can access WiFi or data. Similar to iMessage or texting, WhatsApp lets you send photos, videos, and voice messages to stay even more connected no matter your location. Download WhatsApp
Feedly
If you hate inboxes cluttered with newsletters but need to stay up to date on the latest happenings in your industry, you need Feedly. It features an easy-to-use interface and RSS reader that allows you to subscribe to all of your favorite websites, blogs, and news sources while organizing and tagging them based on topic. Browse by topic or industry for the latest news, or save interesting articles you see to read later on your own time. Download Feedly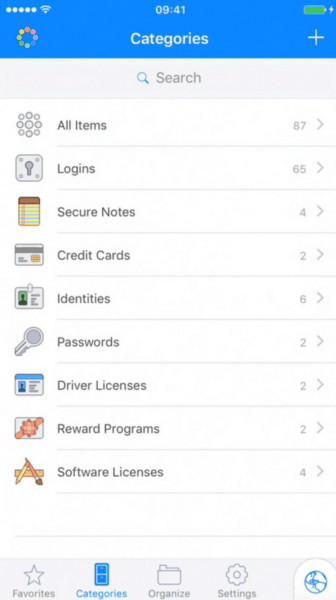 1Password
1Password remembers your passwords, so you don't have to. This innovative tool creates a single sign-on that stores and remembers all of your passwords in one secure location. The app's combination of security, support, and usability are what make it a fan favorite among remote workers and people keeping track of a few too many accounts. Download 1Password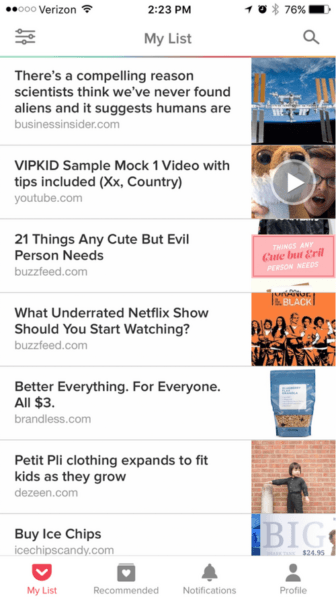 Pocket
That browser bookmarks bar tends to turn into a black hole of folders and web pages, and Pocket is here to help. Pocket lets you save and revisit articles, web pages, videos, and anything else you see online that you want to tuck away for safekeeping. It aggregates it all in one easy-to-manage space. Pocket currently integrates with over 1000 apps, allowing you to save things from almost anywhere on your browser or mobile device. Just log in to your account no matter what computer you're on to access all of your "pocketed" articles and catch up on your daily dose of internet. Download Pocket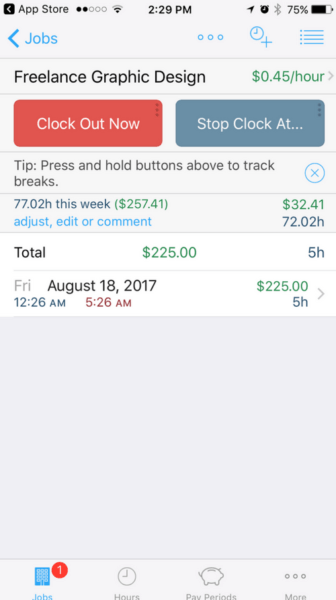 HoursTracker
Having a lot of clients is a blessing for any freelancer until you start to fall behind on tracking hours or collecting payment. For freelancers working with numerous clients at any given time, HoursTracker is a handy tool to track all of the time you've worked on specific projects. A simple timer feature lets you time all of your tasks and measures how much time you're spending on each. Hours also enables you to access your account from any computer or mobile device so you can always check past hours and timesheets. Download HoursTracker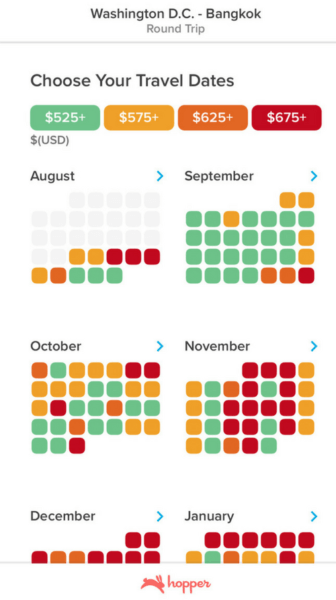 Hopper
When the travel bug bites, look no further than your app store for your own virtual travel agency. Tell Hopper where you want to go and let it monitor airline prices for the best time to book your trip. It will even estimate how long you have until the rate goes up so that you never miss the best deals. For the digital nomad on the go, this is the perfect app to save a few bucks on your next adventure. Download Hopper
TripIt
Digital nomads, this one is also for you. Another great app for the remote worker and frequent traveler is TripIt. Even when you're not traveling far, TripIt scans your email inbox for tickets, reservations, flight and hotel confirmations and anything else that means you're on-the-go. It's a great resource to track where you've been, what you've done and what you'll be doing. The app lets you take notes on your experiences, so you always remember which restaurant to visit for the best gelato the next time you're in Italy. You can even forward confirmations straight from your email to the app for safe keeping. TripIt always reminds you when an event is close, taking one less thing off your mind. Download TripIt
Of course, there's no one foolproof way to stay organized as a remote worker. However, knowing that there are hundreds, if not thousands, of tools dedicated to your success should help you sleep a little more soundly in your German hostel, Thai bungalow, New York City highrise, or anywhere else your remote work journey has taken you.