WordPress category pages are the pages that list all the posts on your blog from a particular category. These pages give your readers a way to view all the posts on a certain topic or category in one place.
However, depending on your chosen WordPress theme, these category pages don't often include any original or useful information about the posts they contain.
While it's possible to edit the theme files in use on your website to create your own custom category pages, the free Enhanced Category Pages plugin gives you an easier way to customize and add your own content to these pages, effectively turning them into landing pages for the individual topics you cover on your blog.
The advantages of doing this are that those category archive pages are now much more informative to your readers. By adding additional content, you can also increase the chances of those pages ranking in the search engines, just like the regular posts and pages on your blog. This, in turn, increases the visibility of your content, helping to bring more visitors to your website.
If you like the idea of adding custom content to your category pages by using the WordPress editor, then read on for our guide to the Enhanced Category Pages plugin.
How to Use Enhanced Category Pages on Your Website
Because Enhanced Category Pages is 100% free and listed at WordPress.org, you can install it directly from your WordPress dashboard. Just head to Plugins → Add New and search for "Enhanced Category Pages".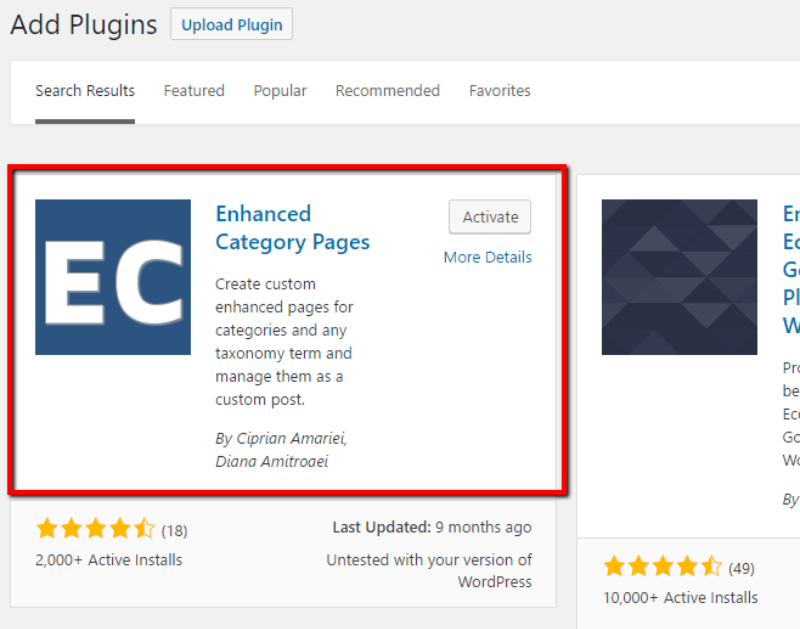 Once you've installed it, make sure to activate the plugin.
Creating Your Custom WordPress Category Pages
Enhanced Category Pages works by letting you edit your category pages with all of the same WordPress Editor options you have when writing posts or pages.
It's super easy to use – assuming you've got the plugin activated, you can access the editor by going to Posts → Categories. Then, hover over your desired category and choose the Enhanced Edit option: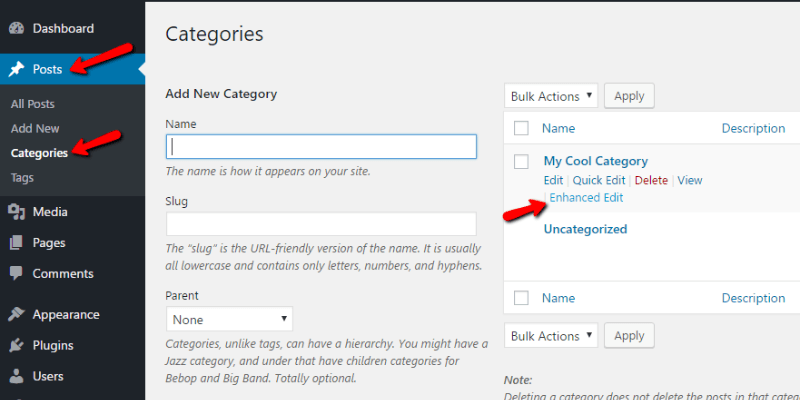 Once you click on Enhanced Edit, you'll see what looks like the normal WordPress Editor: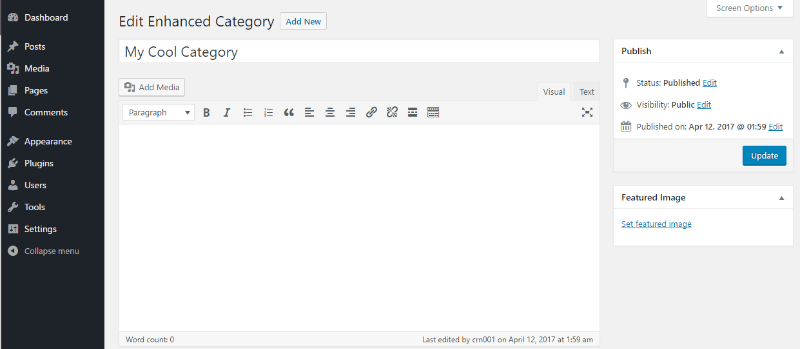 Any content that you add here will go straight to your custom category pages.
Let's run through a quick example to see how it works.
Here's what my default category archive page looks like using the Twenty Seventeen theme: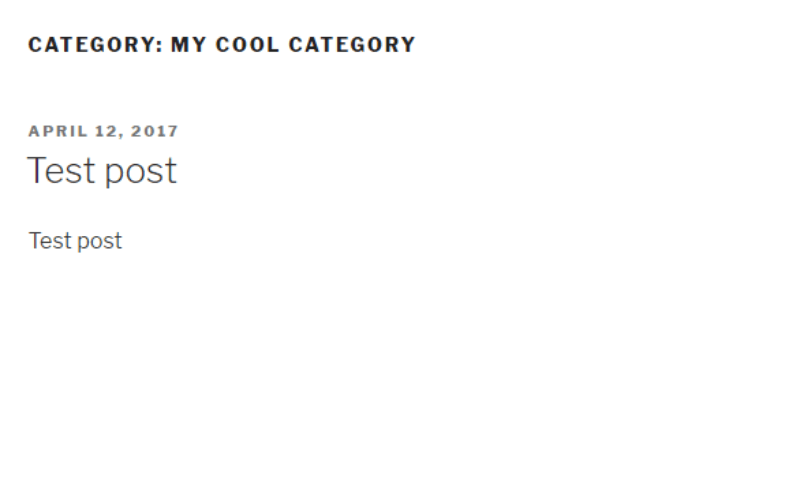 To spruce up my category page, all I need to do is add some text and an image in the Enhanced Category Pages interface: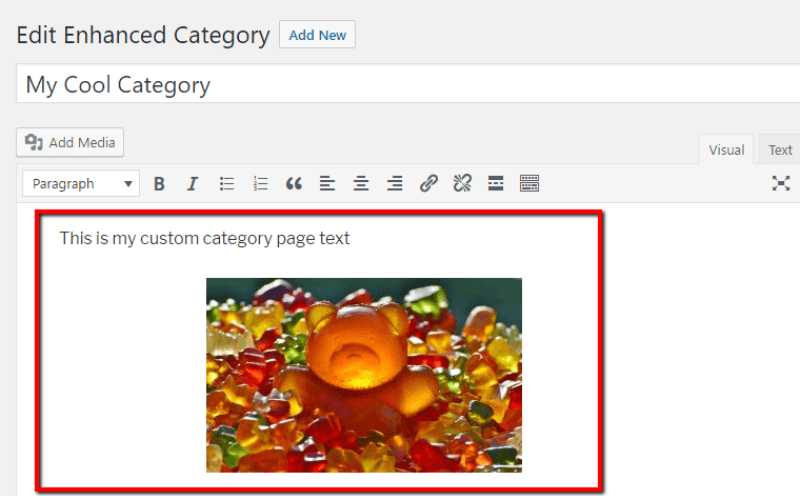 Then, on the front-end, my category page will look like this: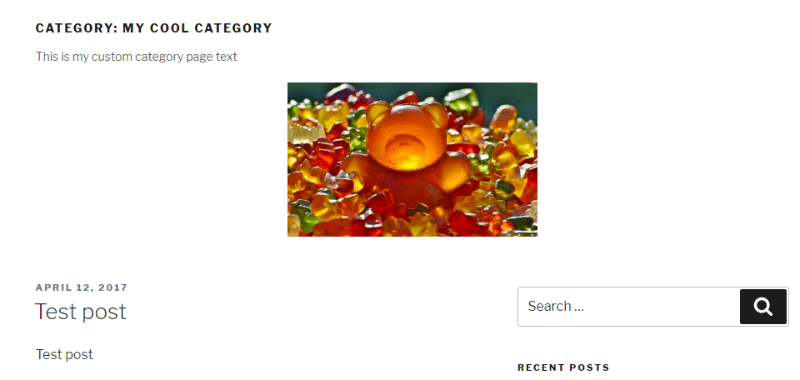 The really cool part? If you're using a page builder like Visual Composer, you can actually build your custom category page content using Visual Composer. Or, you can always use shortcodes to style your content.
And you can also use Enhanced Category Pages to create custom WooCommerce product category pages if you're running an eCommerce store.
Just one quick note – because Enhanced Category Pages is basically using a custom post type to insert content, you need to make sure to turn off commenting in the Enhanced Edits interface so that you don't allow comments on your category pages. Just scroll down until you see the Discussion box and uncheck Allow comments:

And that's it! If you're already familiar with the basic WordPress Editor, you'll have no problem using Enhanced Category Pages.
Custom Category Pages in WordPress
That's pretty much all you need to do to add your own content to your category archive pages to make them more useful to your readers.
If you want to ensure that your custom category pages load quickly, quality Managed WordPress Hosting can keep your site running blazing fast.
And if you have any questions about this plugin, or working with WordPress in general, please leave a comment below.