Welcome to the first post in our Leaders in WordPress Series.
In this series, we will feature individuals and products in the WordPress community who illustrate leadership and innovation. We'll be talking about how they made their way in the WordPress space, how they're making their own unique contributions and what they hope to do in the future. We'll also gain some insight into WordPress by getting their unique perspective as it has evolved over time.
So let's dig in with our first leader!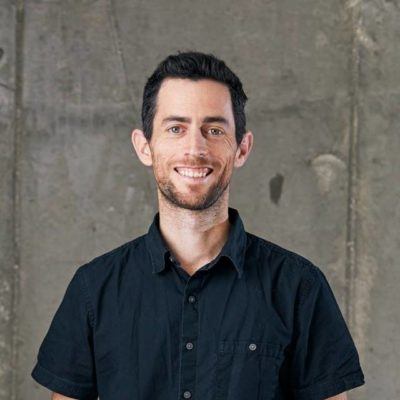 Interviewee: Ben Pines, CMO at Elementor
Spotlight Product: Elementor Page Builder
Social Hangout: Facebook
Best Content:
Conversion Rate Optimization Tips for 2019 – Expert Roundup
Top Achievements:
Elementor has over 2 million active installations.
Elementor has over 2,500 5-star reviews.
Can you give us a summary of your company's history?
We launched Elementor in June 2016, one year after we started developing the plugin. Elementor was created to streamline the process of building websites in WordPress.
Since launching, we've managed to reinvent WordPress web design over and over again. Building forms, editing theme elements like the header and footer, dynamic content, building popups, mobile responsive editing.
Today, Elementor encompasses the entire process of building a website and growing its conversion rate. From creating the landing page to connecting the site to email marketing automation tools – you are able to handle the entire workflow in one interface.
What are you doing differently than others in the WordPress space?
We were part of the WordPress community long before we launched Elementor. The founder of Elementor has contributed many successful plugins to the WordPress ecosystem. This led our approach to Elementor. A huge community has formed around Elementor, and we make sure to attend and encourage WordCamps and Meetups around the world.
What are you doing differently than others in the WordPress space?
There aren't a lot of WordPress companies out there built with a startup and growth mentality. In Elementor, we think big and strive to innovate, keep improving our tool and, provide more value for our users. We have a 'full throttle' mentality that is rare in the WordPress space.
How have you seen WordPress change over the years?
WordPress is changing along with the whole CMS industry. The web used to be developer driven. Nowadays, web designers, as well as marketers, are getting more and more appreciation and focus. We are proud to lead the market with a tool that addresses the needs of design and marketing as well as development.
What are your company's most notable accomplishments in WordPress?
We have over 2 million active installs. We've also become one of the most popular plugins in WordPress in a fairly short time of under 3 years. We have 2,500+ five star reviews. More and more amazing, sophisticated sites are created with Elementor every day.
What's next for you/your company?
We have more amazing updates and new features coming out soon that will improve layout design and other fundamental areas in Elementor, but we want to keep you and our audience surprised.
Where do you see the future of WordPress headed?
33% of websites are now built with WordPress. WordPress is headed towards becoming a more established ecosystem on which companies and startups are built.
What advice do you have for the next generation of WordPress users/developers?
My advice for users is not to settle in search of the ultimate solution. Elementor's success has a lot to do with users who were open to trying new, innovative solutions.
For developers, I invite them to build widgets and add-ons that extend Elementor. There are endless solutions users need, and building upon Elementor can really help developers get over the difficulties of starting from scratch.
What are your top 3 "must do's" you would tell anyone with a WordPress application?
1. If you are a newbie in terms of design – USE TEMPLATES!
2. Don't over-burden your website with endless plugins.
3. Don't just slap on a ready-made design or theme. Sketch what you want to create on a piece of paper after you think about it and review other sites in your field. Ideally, hire a professional web designer.
Here's my best advice: It's all too easy to check every mark in the list with quick solutions: get a ready-made theme, create a blog without content, slap on a popup without too much thought – this strategy of being a jack of all trades and master of none doesn't work.
Instead, pick a focus for each period and create exceptional pieces of the puzzle. Do a micro-zoom into the problem and work at it until it shows results. Instead of launching 10 landing pages, for example, create 1 landing page, and optimize it until it shows high conversions. Then, it will be much easier to duplicate the page with variations and reach 10 landing pages.
More on Elementor
Elementor is powerful, drag and drop page builder that allows you to quickly and easily make beautiful, full-functioning web pages.
With a fairly powerful free version, you can get started at no cost, but if you want the absolute best experience, we recommend the pro version.
Elementor has no shortage of outstanding features but some of our favorites include:
Mobile Responsiveness – Elementor's extensive mobile editing tools create a website that is truly 100% responsive.
Integrations – Elementor integrates with Zapier, ConvertKit, Active Campaign, HubSpot and many more marketing tools.
Global Widget – To save time, you can save your favorite settings and reuse the widget on any page with a simple drag and drop.
Detailed Positioning Options – Elementor gives you detailed control over exactly where each element shows up on your page.
Elementor is a versatile tool. It is a must-have resource for those who don't have coding experience, but also offers some advanced features for those that do. Give it a try today!