Personalization has evolved from a mere marketing trend to a fundamental business necessity. In a world where consumers are inundated with generic content, personalization stands out as a beacon of relevance and engagement. It's about delivering the right message to the right person at the right time, creating a unique connection between the brand and its audience.
89% of digital businesses are investing in personalization. (Forrester)
This approach not only enhances the user experience but also drives higher conversion rates, fosters brand loyalty, and sets a business apart in a crowded market. It's crucial to understand the pivotal role personalization plays in shaping the future of digital interactions. By tailoring experiences to individual preferences and behaviors, businesses can unlock the full potential of their online presence, transforming visitors into devoted customers.
94% of companies experienced a rise in conversion rates after personalizing their websites. (Econsultancy)
It is no surprise that W3Techs.com recently reported that WordPress is used by 63.0% of all the websites. WordPress is the natural go-to tool for tens of thousands of businesses around the world because it offers a flexible, effective platform. Marketers know that this is a competitive landscape, and they also know that the key to standing out lies in delivering personalized user experiences. Crowd Favorite's DXP Toolkit, an advanced plugin, is at the forefront of this transformation and agencies have a unique opportunity to get this powerful tool at an unprecedented value with a Black Friday Deal.
Introducing DXP Toolkit
At its core, DXP Toolkit is engineered to enhance WordPress. This plugin introduces a new dimension of customization, allowing for event-driven, block-level personalization of websites. Whether it's integrating with analytics, eCommerce, CRM tools, or social media, DXP Toolkit bridges the gap between various data sources to create a cohesive and tailored user experience. DXP Toolkit translates into tangible business outcomes. It enables businesses to significantly boost their conversion rates and revenue by delivering more relevant and engaging content to each visitor. Compared to many proprietary solutions, DXP Toolkit stands out for its cost-effectiveness and ease of integration. It leverages the familiarity of WordPress while granting the freedom of being in complete control of their own data.
Black Friday Opportunity: DXPToolKit Pro is 50% off
Create content as unique as your visitors with the full suite of Personalization Tools including over 10 categories and more than 120 Rules.
No-Code Integration with Woo, GA4, HubSpot, and ConvertKit.
Customize based on user segments, geography, customer status, site analytics, and more!
Download, Sync, and Go! It is that easy. DXP ToolKit was created to work with your workflow. Integrating with your WordPress website and team workflows.
Elevate up to ten WordPress sites to these new heights of engagement with an exclusive offer: a 50% discount on DXP Toolkit's 12-month license. Trusted by some of the most respected brands like Disney, a joint client of Pagely & Crowd Favorite, and Nvidia, it's an opportunity for businesses to invest in a tool that can significantly amplify their digital strategy on a platform they are already familiar with.
With DXP ToolKit you can transform your website from a static digital brochure to a living, breathing digital experience that grows with your business. Personalization is here and websites with dynamic engagement are the winners.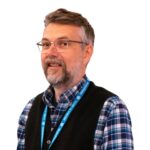 ANT MILLER
DIRECTOR OF CLIENT ENGAGEMENT
Ant is the Director of Engagement at Crowd Favorite. Since the late 1990's Ant has been delivering innovative digital solutions for Enterprise brands in the publishing, travel, financial, and broadcast sectors across the globe, starting with clients such as Xerox and British Airways whilst cutting his teeth as a Project Manager. With an academic background in AI, and almost 10 years working in technology R&D for the BBC, Ant combines a passion for innovation with a decade of experience of senior roles in Open Source focused professional services.