A couple of weeks ago, the social media giant Facebook announced that it will soon be opening up the Facebook Instant Articles program to publishers of all sizes around the world. This means that now anyone with a website and a Facebook page will be able to take advantage of this new handy feature to host their content directly on the social network.
Initially used by only a few big publishers including National Geographic, the New York Times, BBC News and the Guardian, the Instant Articles feature is among the most discussed topics on the web today. So, like others, if you're curious to know about Instant Articles, read through this guide to make you familiar with what Instant Articles are, their features, how to publish them and lastly, how to integrate your WordPress site to publish them automatically for you.
Facebook Instant Articles: What Are They Actually?
Simply put, Instant Articles provides a new way for website owners to publish fast, interactive articles on Facebook. Leveraging the same technology that Facebook uses to quickly display images and videos on mobile devices, the Instant Articles feature delivers users an incredibly fast, immersive and interactive article reading experience inside the Facebook app.

Facebook Instant Articles are designed to solve a specific problem – slow page load times on the mobile web, which leads to a bad, frustrating experience for people reading articles on their mobile devices. According to Facebook, an Instant Article is an HTML5 document built to perform as fast as possible on a mobile device, even if the internet connection is slow. In short, Instant Articles are dynamic, interactive stories hosted by different publishers directly on Facebook, which load blazing fast without clicking any external link.
How Instant Articles Could Be Beneficial to You as a Publisher
So, there is no doubt that the Instant Articles feature is designed to completely change the way you publish content on Facebook. Here's how Instant Articles will prove beneficial to you as a publisher:
Enhanced User Experience: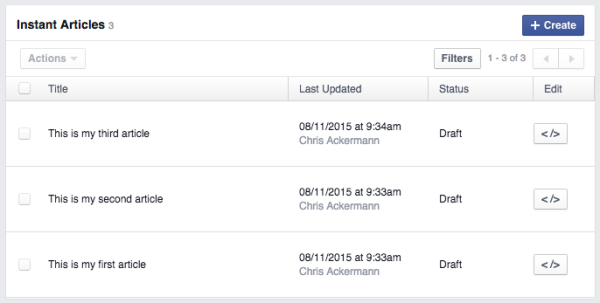 Since Instant Articles load 10 times faster than regular mobile web articles, they create an extremely interactive and incredibly fast experience for readers. Unlike a mobile web article that takes approx. 3.66 seconds to load in a conventional mobile browser, an Instant Article loads in just 300 milliseconds. That's because it uses the same technology that loads photos and videos quickly on the Facebook app.
A Suite of New Creative Tools: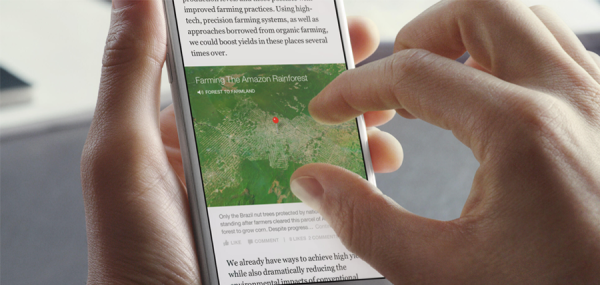 The Instant Articles feature introduces a range of powerful new creative tools to help publishers bring their Facebook stories to life in a number of ways, with embedded audio captions, auto-play videos, interactive maps and vivid high-resolution photos powered by tilt and zoom capability.
Simplicity and Scalability: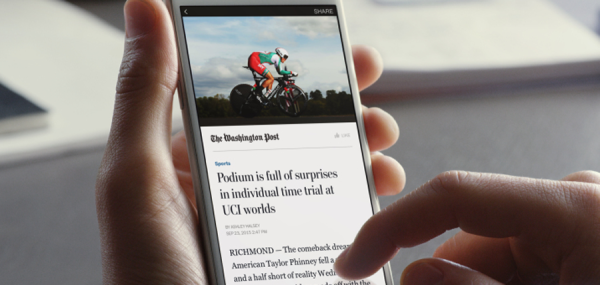 With Facebook Instant Articles, as a publisher, you're allowed to publish any kind of article on Facebook. Be it a news post or an in-depth guide, you're free to decide what to publish or share on Facebook. Being extremely simple and highly scalable, Instant Articles mesh seamlessly with your existing workflow and production tools.
Full Control and Customization: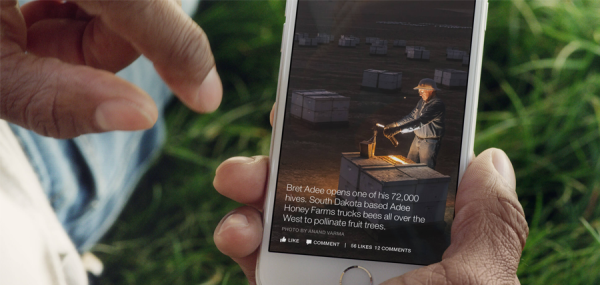 Instant Articles gives publishers full control over the look and feel of their stories. Not only you can customize your stories to match your brand identity, but also you can even customize the Facebook Like and Comment buttons. In essence, Instant Articles are designed to help publishers achieve a more unique and personalized look and feel for their stories on Facebook.
Advertising Opportunity for Publishers:

Facebook allows publishers to sell ads in their Instant Articles and keep 100% of the revenue. Also, one can take advantage of the Facebook Audience Network to monetize your content but in this case, they'll get only 70% of the ad revenue. The rest will be kept by Facebook as its standard 30% cut.
Publish Directly From Your CMS: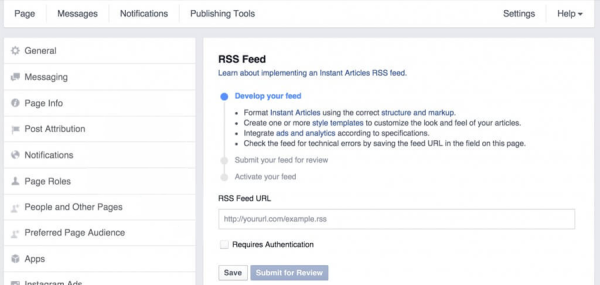 Instant Articles can be published directly from an existing content management system like WordPress. To get started, all you need to do is provide an RSS feed of your articles to the Facebook. There's no need to learn a new tool or publish articles in a different location. What's more interesting is that all the changes, corrections or updates made to the article will automatically be applied to the article.
Seamless Sharing on Any Platform: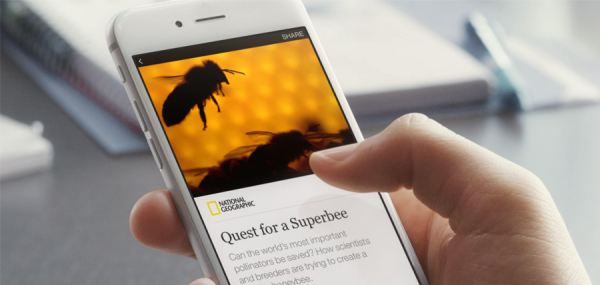 To make the sharing process as seamless and consistent as possible, Facebook connects each Instant article to the URL where the original version is being hosted. When a publisher will share a link in individual's News Feeds, Facebook checks if an Instant Article is available for that URL. If yes, users see the associated Instant Article. Otherwise, the link simply opens up in the mobile web browser. Needless to say, this makes the entire reading and sharing process a breeze!
Compatible with a Range of Analytics Services: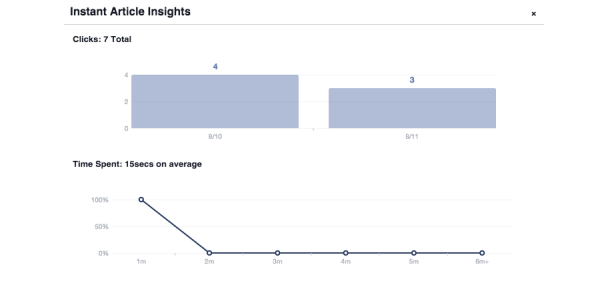 Last but certainly not least, Instant Articles are fully compatible with several third-party audience measurement and attribution tools such as Google Analytics, Omniture and comScore, as well as other internal tracking tools used by many publishers. Additionally, Facebook provides publishers with a dedicated Instant Articles Dashboard which they can view the data – like the number of clicks, total time spent and scroll depth — related to a specific Instant article.
How Do Instant Articles Work?
Even if the Instant Articles feature is not yet open to the public, you must understand how it actually works. Below are the steps you'll soon need to follow to set up Instant Articles for your website:
Create an RSS feed: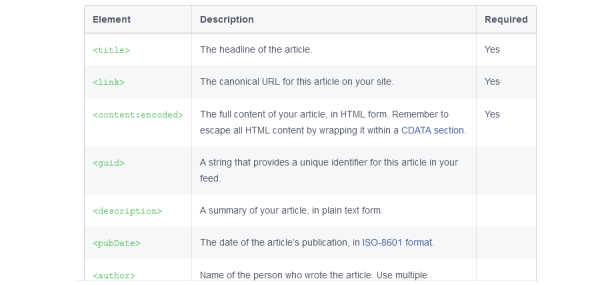 To publish your articles as Instant Articles on Facebook, you'll need to configure your CMS to generate a custom RSS feed. In this RSS feed, each article must be represented as an and should contain these three inevitable elements:
< title >: The headline of the article.
< link >:The original URL of the article.
< content:encoded >: The full content of the article in HTML format.
To provide users more context to your Instant Articles, you can also include other elements that are:
< guid >: A unique identifier for an article in the feed.
< description >: Description of the article.
< pubDate >: Publishing date of the tarticle.
< author >: Writer of the article.
Connect the RSS feed to your Facebook Page:
After getting your RSS feed URL, you'll have to tell Facebook which RSS feed you've chosen to use to distribute your content as Instant Articles. To do this, click on the "Settings" tab for your Facebook Page and select "Instant Articles" from the menu given on the left side. You'll see a box where you need to paste in your RSS feed and click "Submit for Review".

Optionally, if you want the feed URL to require authentication to be downloaded, you can specify a username and password for your feed.
Check If Your Feed is being ingested by Facebook Properly:
After getting your RSS feed approved by Facebook, go to "Publishing Tools" in your Facebook Page and navigate to "Instant Articles.". If no RSS feed errors are found, you'll find that your Instant Articles library, which looks like the screenshot given below, is getting populated by the articles published on your site.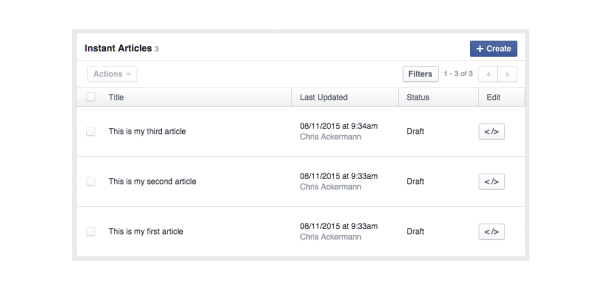 If you don't find anything in your Instant Articles library, then go back to the RSS configuration screen to check and eliminate errors.
Make Sure Updates are being processed:
To make sure that any updates and corrections you make to an article on your site will automatically be implemented to the Instant Article, don't forget to include op-modified and op-published < time > elements in the HTML of your original article. This will instruct Facebook to pull your RSS feed every 3 minutes to see if anything needs to be updated within the content of your Instant Article.
Ensure Your Content is Visible to Facebook Crawler: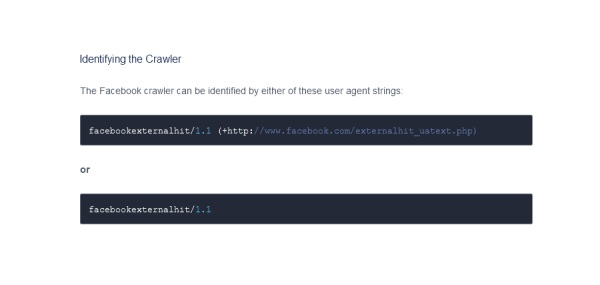 To make Instant Articles work properly, make sure Facebook Crawler is able to access your content. So if your content has restricted access, you're required to whitelist Facebook crawler.
Instant Articles and WordPress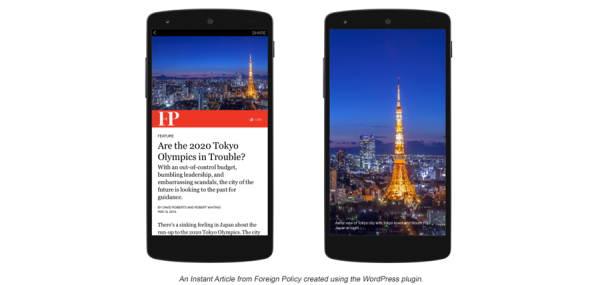 If you're on WordPress, then you're in luck! Facebook is working with Automattic (parent company of WordPress.com) to make it easy for WordPress users to create and publish Instant Articles onto the social network. The company said that there will be a free WordPress plug-in available before they open up Instant Articles to all publishers.
According to Facebook, this plug-in is designed to handle all the basics so that you could quickly get up and running with Instant Articles. With the plug-in active, a special RSS feed will be added to your WordPress site with the URL /feed/instant-articles or /?feed=instant-articles, based on your permalink structure. In other words, this plug-in will save publishers' time by automatically adding extra data and markup, required by Instant Articles specification, to their WordPress sites.