Editor's Note:
This post is from our archives, and not all content is still relevant. For a fresh look at our company & tech, we recommend these sections:
Our Managed WordPress Hosting Service
Articles on WordPress for Business
Industry-specific Hosting Solutions
---
Last week we invited all the major WordPress players to Phoenix for a first of it's kind conference focusing on the business side of WordPress. Over 3 days the best and brightest mingled and relaxed at PressNomics in Sunny Chandler Arizona.
Everyone in attendance gave the event high marks for content and execution. Speakers like the Mikkel Svane the CEO of Zendesk and Cory Miller of iThemes dropped knowledge by the ton on the audience.
We (pagely) the organizers had a great time hosting old friends and making news ones.
The real winners were the kids.
A portion of every ticket sale, and whatever we could save from haggling with our vendors was donated to St Judes Research Hospital.
We are fortunate, most of you reading this are fortunate that you and your family were blessed with good health and some of you may also have good insurance and have the financial means to cover the costs associated with a major illness.
Many families are not.
St Judes helps kids and their families facing cancer and other major illness, never turning a family away because of the inability to pay. They rely on donations and other charitable means to pay for the research and treatment for these kids. These kids are the next generation of firefighters, teachers, and yes even WordPress contributors. They deserve the same chance we all had to grow up and experience life's firsts: their first date, first car, first day of college, first job, and becoming first time parents.
I look at my 9month old son Ethan in amazement, the little person growing before my and Sallys eyes. His first words, his first tooth, soon he'll take his first steps. Luck and chance so far has seen him through his young life thus far with not even an ear ache or a case of the sniffles. We have been fortunate.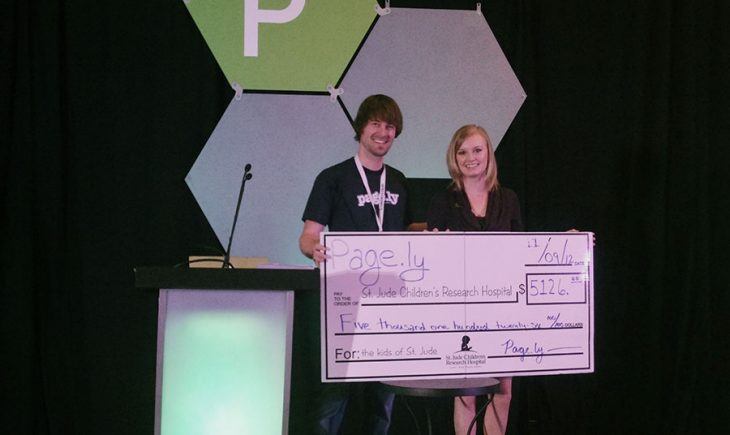 It was not much in terms of the dollars in the overall scheme of what St Judes pays out to help these kids, however we were humbled to donate $5126.00 to St Judes from the proceeds of the PressNomics event.
All of you that attended need to give yourselves a pat on the back, because you helped. I encourage all of you to pick a charity and give back what you can, or make your own donation to St Judes. Pay it forward.
As good as it feels to hear everyone say what a great job we did organizing the event and what a great time they had while there, being able to help these kids, even in a small way, was all the thanks we needed.