Title of the day: Software Architect of Awesomeness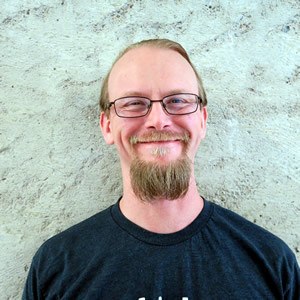 Hi, I'm Gordon Forsythe and I'm a software developer. I've been a professional programmer for around 20 years.
In the various jobs I've had, I've worn many hats and been involved in many industries, including healthcare practice management & insurance, real estate, education and some things I'd prefer my family never hear about. I also run (with a little help from my friends) the azPHP developer group. Like any good developer, I feel like I never know enough and continue to learn new things. Yes, this paragraph was copied verbatim from my previous post on what's happening behind the scenes at Pagely. I will try to continue that series soon.
I started my career many years ago as most "web developers" did, as a HTML/Javascript code monkey. From there, I evolved by learning a few programming languages, settling primarily on PHP. I've worked at software agencies, small, and large companies, leaving a trail of hopefully better practices and code. More recently in my career, I've begun to work more with separating front & back end technologies for better maintainability and scaling, which is part of my focus here at Pagely.
Getting the band back together
Oddly enough, one of my earlier jobs was working with Joshua Eichorn, who is now Pagely's CTO. We're both relatively opinionated about the tools and code we use, but mostly agree on what needs to be done. It's been great working with him again, and the Pagely family has been awesome as well. Unlike many companies I've been at, every person working here is a master for their field and extremely intelligent.
What Am I Doing At Pagely?
I started at Pagely with the primary goal of rebuilding the administrative infrastructure (internal and client-facing) from scratch. When I say administrative infrastructure, I'm not talking about the WordPress site deployment architecture, I'm talking about the user interfaces and data required to render said interfaces. These maintain and administrate our infrastructure and are used for our customers to administrate and maintain their hosted sites and features with us. To most of our customers, you know this simply as "Atomic".