As companies grow and evolve, the roles we take as employees change. Typically from wearing many hats inside a small company to more specialized areas of focus in more mature companies. This is a new blog series we are doing at Pagely, where we asked a handful of our team to share how they see their role at Pagely. The intent is to share some insights on the various roles and responsibilities inside an organization and help you get to know us a little better.
Joshua Strebel
Title: Co-Founder + CEO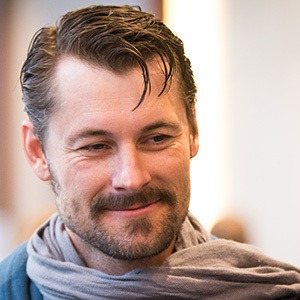 My role in the early days was the quintessential "everything" as it fell on me to do design, development, support, DevOps, and the list just goes on and on. Luckily, Sally did much of the early marketing outreach. And thankfully I've been replaced, and, in some cases (like deploying code), have had my permissions taken away by much more talented and skilled folks. You will meet many of these folks in other posts in this series.
Today, I essentially define my role into 3 broad areas of focus.
Mission Planning (Resource Gathering)
Biz Dev
Cash Flow Management
Mission Planning
Together with Sally and the entire team, I spend much of my time planning our next steps and monitoring the progress from a holistic company-wide level as well as the individual team missions in DevOps, Engineering, Support, etc. Setting clear goals for the various teams and gathering the resources to execute against our mission goals is always a highlight for me. Resource gathering can be anything from allocating financial capital to sourcing human capital (recruiting) to achieve our mission goals. Maintaining and growing the supply lines are important.
Business Development
Time has given me a wide network of relationships that I can leverage to help land new prospects or move a deal forward. Sometimes, all that is needed to get a deal unstuck is a quick email to an old acquaintance. However, Biz Dev is not always just meeting new people at a cocktail party. Looking at ways to drive online demand, or exploring additional channels, is also part of the game. I tend to eschew the more traditional avenues like affiliate marketing and such and look for others ways to get myself or Pagely in front of a new audience.
Cash Flow Management
We have had an outside CFO group for some time now preparing budgets and forecasts for us; however, I think managing cash-flow in a revenue-funded company is so important that I am never not 'looking at the numbers'. The prepared forecasts and budgets are key data points of course, but there is a certain 'gut feeling' about when to recruit that next big hire, or when to spend on the next marketing initiative. Money is life in a company, so it needs to be guarded and monitored closely.
Everything Else under the sun
I feel my time is best utilized in the 3 areas I mentioned above but, of course, my head (not my hands) are in every part of the business from guiding our culture, interviewing new hires, product, marketing, even adding a little insight into the sales process. Every once in a while, I'll even jump into support and answer a few tickets to the surprise (is it good or bad to see a CEO answering tickets?) of the customer.
In future posts, various members from our team will share how they define their roles here at Pagely. One of the favorite parts of our culture is the ownership our team takes of their various realms of responsibility. Many leaders – unified mission.