Whether you want to sell a single file from your WordPress blog, or create a fully functioning ecommerce store that sells digital downloads, there is a free plugin that lets you do both, and everything in between with ease.
Perhaps you've written an eBook, or composed an audio track that you'd like to sell from your website. Or maybe you want to start selling a range of digital products from your website, such as photographs, illustrations, themes, or anything else that can be distributed digitally.
If any of those objectives apply to you, then the free Easy Digital Downloads (EDD) plugin could be just what you are looking for. Despite being very easy to get started with, EDD is packed with features and functionality that make it ideal for running an online ecommerce website of any size.
The core plugin includes the ability to accept payments via PayPal, variable pricing options for multiple products, detailed reporting, and lots more useful features. Attractively displaying the products on your website is easy, no matter what WordPress theme you are using.
With over 40,000 active installs, Easy Digital Downloads is the tried and tested solution for anyone who wants to offer digital files from their WordPress website. So let's take a look at how you can quickly start selling downloads from your website.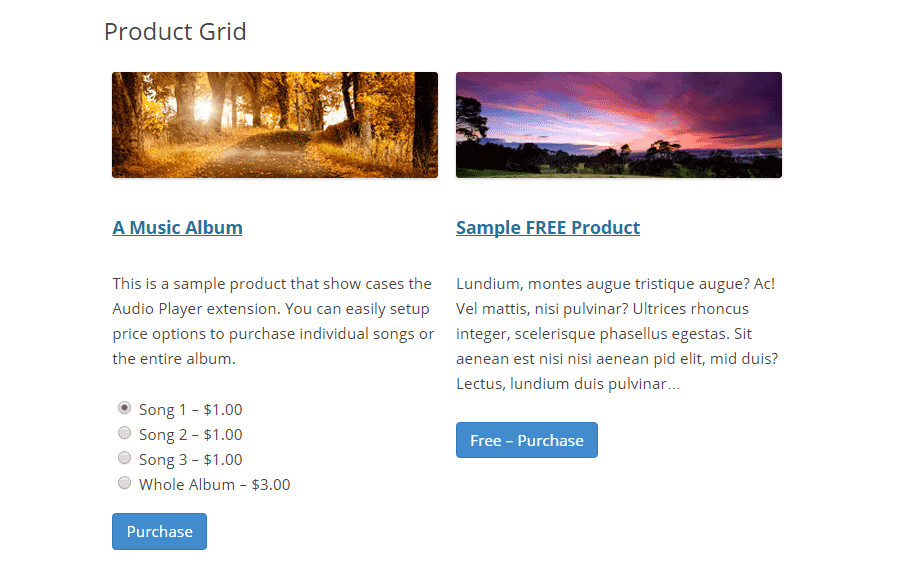 How to Use Easy Digital Downloads on Your Website
As the Easy Digital Downloads plugin is free to use, it can be installed on your site directly from the WordPress plugin directory.
To do so, log into the admin area of your site (http://yoursite.com/wp-login.php) and then navigate to Plugins > Add New using the sidebar menu.
From the Add Plugins screen, enter 'Easy Digital Downloads' in the search field, and then install the first item listed in the results.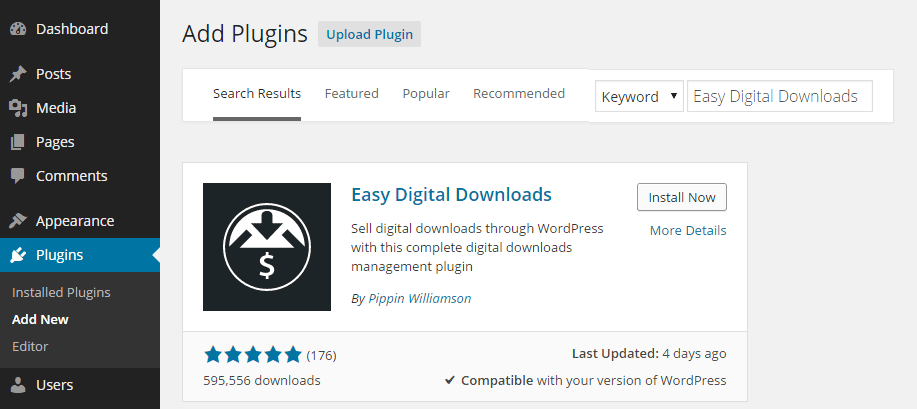 Once the plugin has been installed and activated, you can follow the handy getting started guide to walk through the process of getting your first digital download online, and available for purchase in no time at all.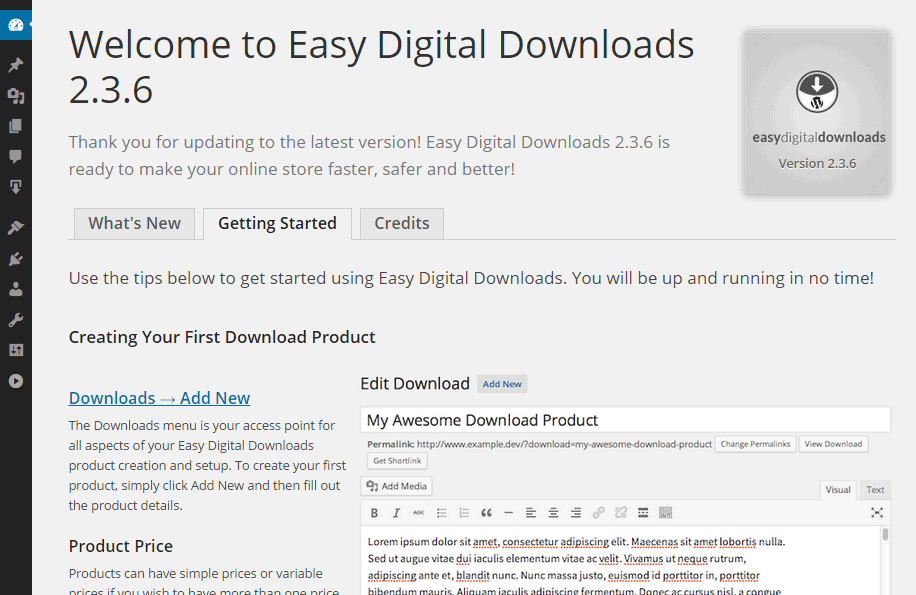 This plugin is packed with useful features which would be impossible to cover in their entirety in this article. However, you can rest assured that whatever way you want to sell your digital products online, you should be able to do so with the core free plugin, or one of the many extensions available for it.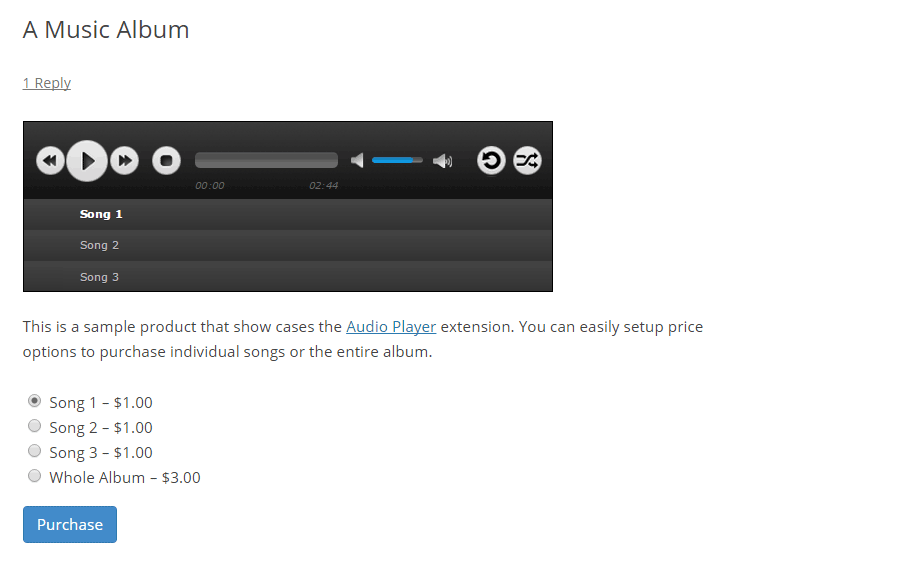 Conclusion
If you just want to offer up a few digital downloads for sale to your visitors, then EDD is the obvious choice. However, if you have greater needs and would like to start an online store selling digital products, don't let the simplicity of EDD put you off. This plugin and its growing library of add-ons has more than enough power to help you build the online shop you need for your project.
If you have any questions about this plugin, or working with WordPress in general, please leave a comment below.