If you want to create a membership website or online community, where you can restrict access to your content so it's only available to registered users, there are plenty of WordPress plugins out there that can help you.
One free and popular option is the Ultimate Member plugin. By choosing this plugin you can easily add front end registration forms to your website, allowing your visitors to sign up and become members. Your members can then go on to create their own custom profiles, complete with photos and descriptions.
With the plugin installed, you can start restricting access to your posts and pages, making them available only to your members. Ultimate Member also gives you the ability to display different sets of content — such as menu links – depending on whether your visitor is a logged in member or not.
Furthermore, you have the option of publishing a member directory, which lists all your registered users. The plugin also features a handy dashboard which gives you a good overview of the status of your membership site or online community.
Ultimate Member can also be upgraded by installing one of more of its add-ons. This gives you access to more features for managing your restricted content and online community.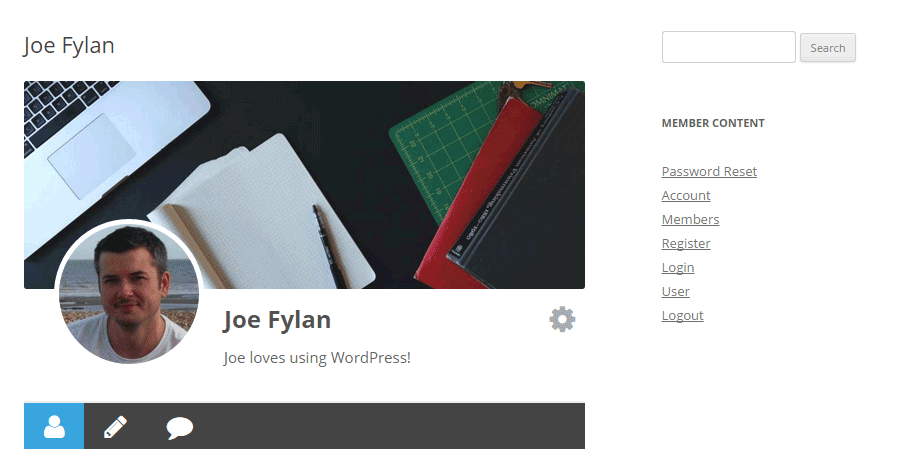 How to Use Ultimate Member on Your Website
As the Ultimate Member plugin is free to use, it can be installed on your site directly from the WordPress plugin directory.
To do so, log into the admin area of your site (http://yoursite.com/wp-login.php) and then navigate to Plugins > Add New using the sidebar menu.
From the Add Plugins screen, enter 'Ultimate Member' in the search field, and then install the first item listed in the results.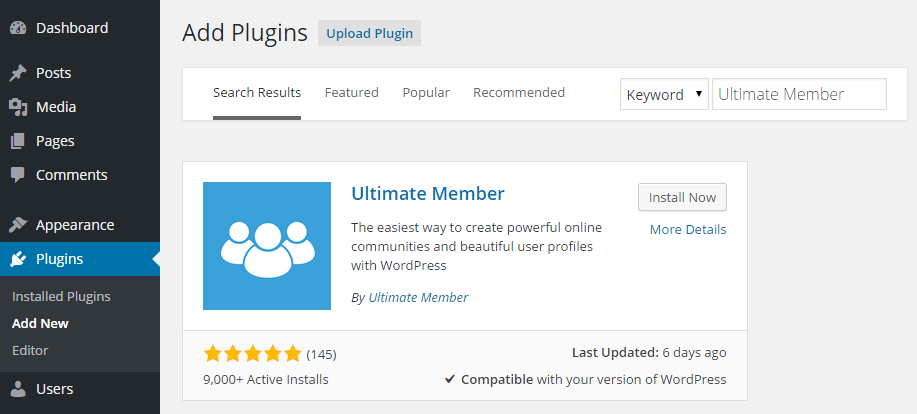 Once the plugin has been installed and activated, it can be accessed from the newly added sidebar menu item.
Setting Up Your Membership Content and Forms
Through the Ultimate Member settings page, you can configure how the plugin will work on your site. This includes deciding which custom user role new members will be assigned, configuring the emails and notifications your members will receive, and customizing the colors used by the plugin pages.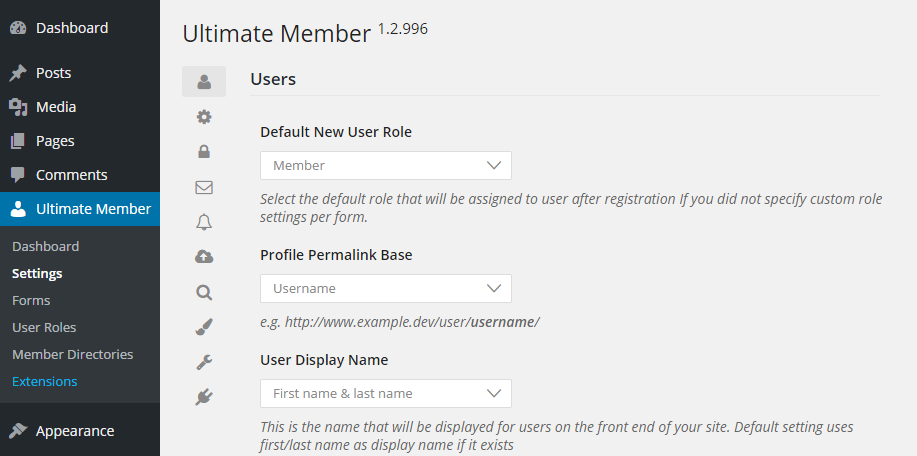 After you've configured the plugin, you can take a look at the included front end forms. This includes the registration and login forms, as well as the default profile page. You are free to use these forms as is, or customize them using the drag and drop form builder.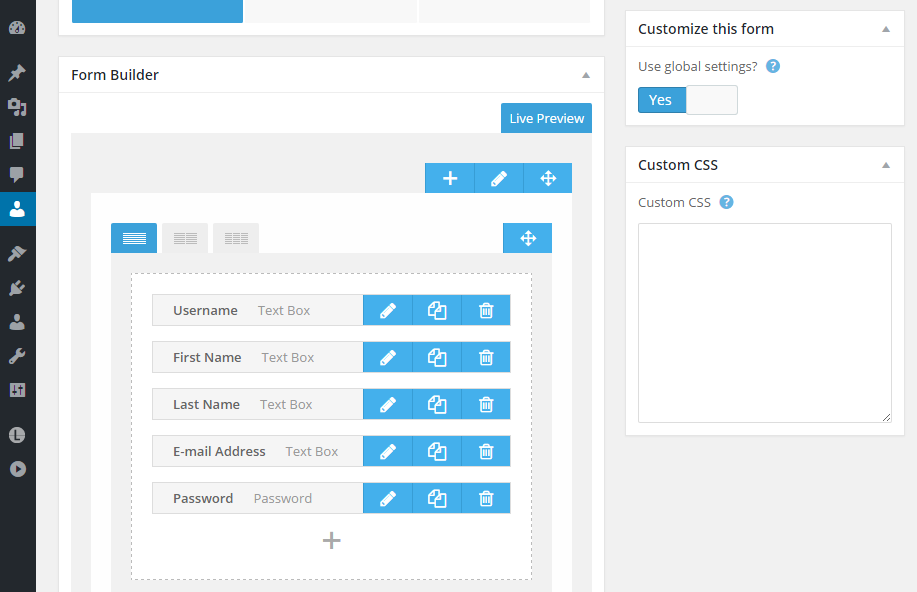 While you can insert these forms into any of your post or pages by using the corresponding shortcodes, upon installation, Ultimate Member adds all the relevant pages to your website. These pages contain the forms your visitors can use to sign up, login, and manage their profiles.

Protecting your content to make it only accessible to your members, is simply a case of choosing the appropriate option from the optional box the plugin adds to the post and page editor screens.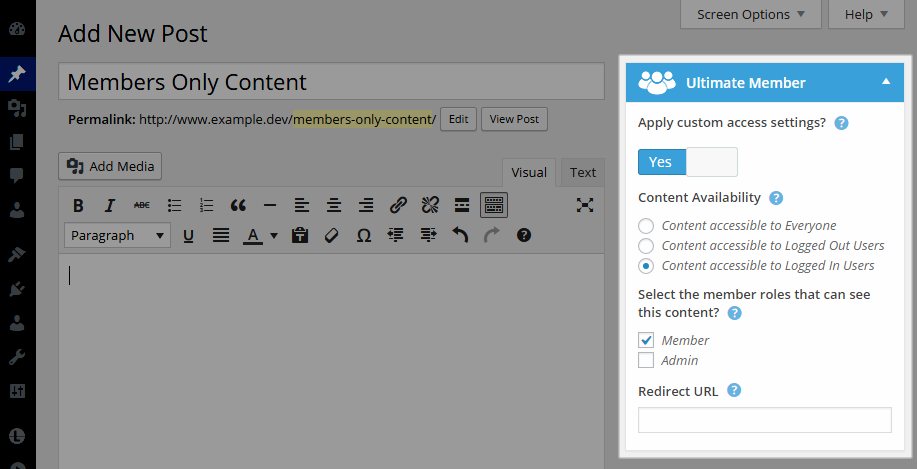 Alternatively, you can restrict access to your entire site through the plugin settings. This then requires your visitors to register before they can view any of your content. These settings can be overridden at the individual post and page level, if need be.
Conclusion
If you want to start restricting access to your content, so that only your registered users can access it, while also adding attractive front end registration and login forms to your WordPress website, the free Ultimate Member is a great choice.
By installing some of the Ultimate Member premium extensions, you can really enhance your online community by adding private messaging, user following, and real-time notification features to your website.
If you have any questions about this plugin, or working with WordPress in general, please leave a comment below.