Although we've already looked at a couple of plugins that can spruce up the author bio boxes on your WordPress website, if you don't want to go all the way and replace this section of your theme, but you'd still like an easy way to add custom images to the user profiles on your website, then the free Easy Author Image plugin can help you out.
Easy Author Image is a very simple plugin, and after installing it on your WordPress website, you and your fellow users will be able to upload a photo, right from the user profile page.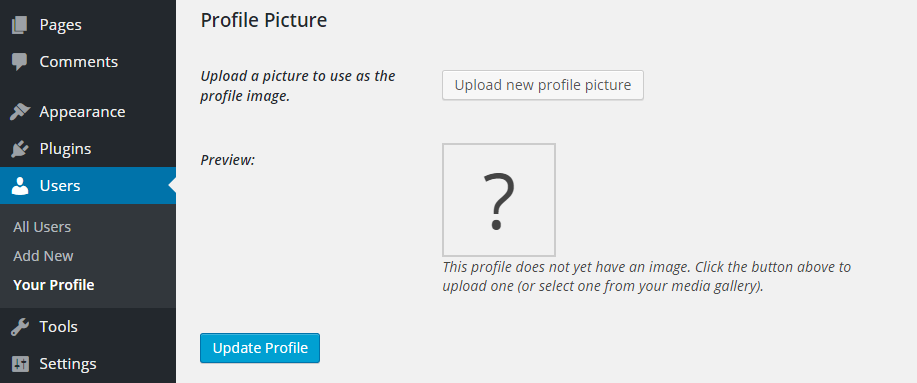 This image will then be used wherever the user profile photo is displayed on your website. Depending on your chosen WordPress theme, this could include locations such as the end of each post on your blog, and on the author archive pages.
If you'd like to add this seemingly essential feature, to your WordPress website, and have another option for displaying profiles photos besides using the Gravatar service, then read on for our guide to using the Easy Author Image plugin for WordPress.
How to Use Easy Author Image on Your Website
As the Easy Author Image plugin is free to use, it can be installed on your site directly from the WordPress plugin directory.
To do so, log into the admin area of your site (http://yoursite.com/wp-login.php) and then navigate to Plugins > Add New using the sidebar menu.
From the Add Plugins screen, enter 'Easy Author Image' in the search field, and then install the first item listed in the results.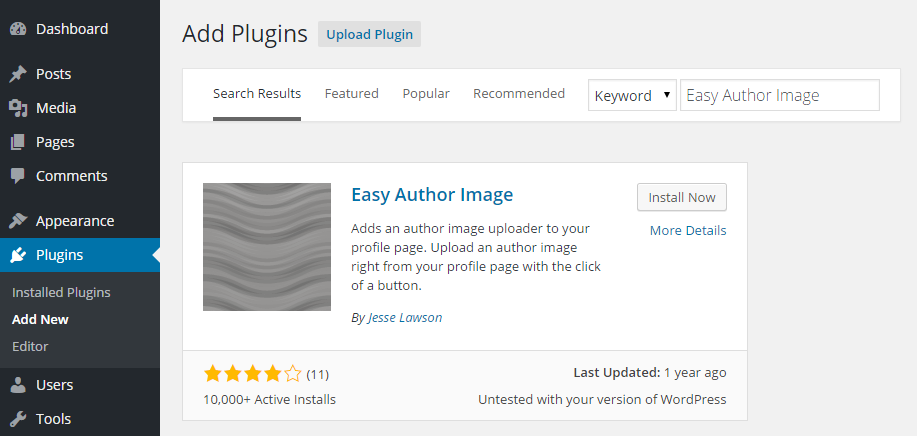 Once the plugin has been installed and activated, the new image uploader is added to the user profile screen on the WordPress back end. Via this newly added section, you can select an image from your site's media library, or use the media uploader to drag and drop a suitable file from your computer.

Then once an image has been added, it will replace the user's Gravatar image — should they be using this service — and display the new image as part of the user profile.
Conclusion
While the Starbox and Author Bio Box plugins do offer more features, such as the ability to give your user profile areas a makeover, if you are happy with the author bio box design and functionality of your chosen WordPress theme, but you just want to give yourself and your users an easy way to upload a custom profile picture, then the free Easy Author Image plugin is a great option.
If you have any questions about this plugin, or working with WordPress in general, please leave a comment below.