Webinars have long been a valuable tool for communicating live with audiences large and small online. Whether you want to hold an interactive sales presentation; liaise with your clients, customers and users; or schedule a mastermind session with your peers, webinars are often the best option.
However, until recently, running a webinar meant signing up with a premium service, such as GoToWebinar or WebEx. While these services are tried and tested, they are also starting to look a little tired. They are now lacking some features you might be expecting to find when running a webinar, as well as beginning to feel a bit clunky in their old age.
So although you still want to harness the power of the webinar format, thanks to the way they allow to entertain and interact directly with your audience and demonstrate your expertise, you probably don't know which service to use in today's landscape.
Thankfully, there is a new generation of webinar service providers out there. These tools make use of Google Hangouts while adding their own way of doing things into the mix. In this article, we will look at the benefits of moving away from the more traditional webinar services and which option you might want to consider.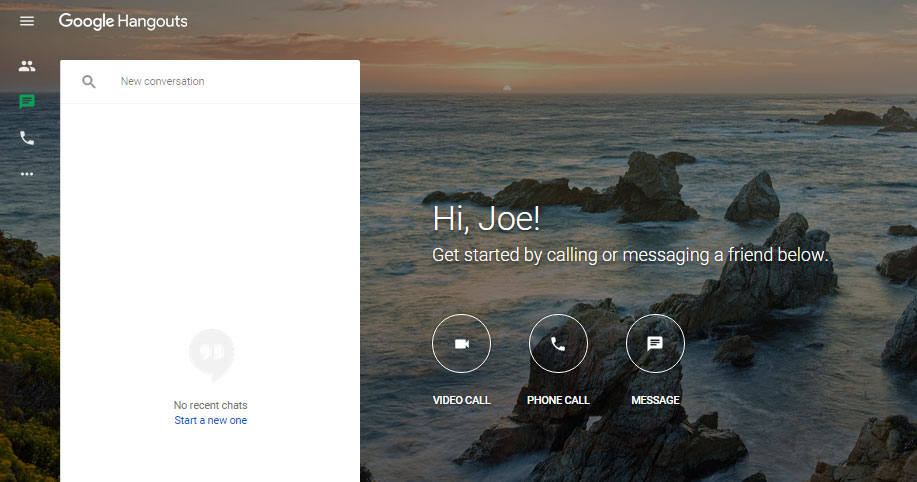 Why Use Google Hangouts for Webinars
Google Hangouts is a popular and free way to host live chats online. However, as it is, Google Hangouts isn't ideal for running webinars. Some areas where it's lacking are the limited number of participants supported, as well as the inability to schedule webinars in advance.
However, a number of third-party solutions have been launched which leverage the power of Google Hangouts. This has made it possible to run fully featured webinars for a fraction of the cost of the traditional options.
Therefore, while you might not want to use Google Hangouts 'out of the box' for a webinar, you can use one of the next generation webinar services for a much smoother and feature-rich experience. However, which service should you choose?
WordPress webinar plugins that Leverage Google Hangouts
Many products have been created to leverage the power of Google Hangouts. Their main aim is to add the essential features needed to run a successful webinar, which aren't found in the core Hangouts service — or some of the leading traditional webinar applications.
When it comes to which features you get access to, it really depends on which option you choose. However, as the majority of them have been created with marketers in mind, you will find a range of tools to help you register more of your audience onto the webinars. You will also find a selection of features for improved interaction with attendees during and after the webinar, as well as assistance when it comes to moving them onto the next step in your sales funnel.
So, let's look at a WordPress webinar plugin review of two of the most popular Google Hangouts-based webinar services:
EasyWebinar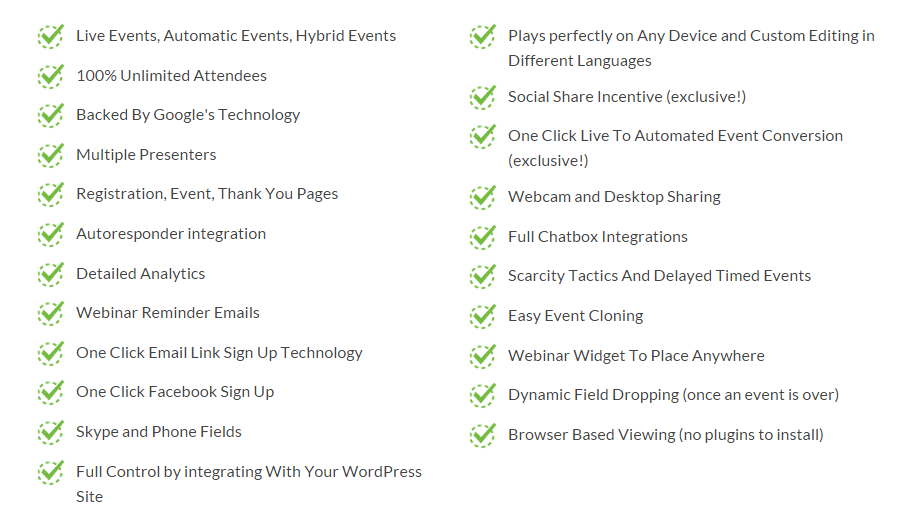 EasyWebinar allows you to deliver live and pre-recorded webinars, as well as a hybrid of both. There's also provisions for creating events and registration pages so your target audience can see what you are offering and can opt in right away.
EasyWebinar fully integrates with WordPress, giving you an easy way to add sign up forms to your website. Not only that, but you can also use LeadPages or OptimizePress 2 to create landing pages for your webinars.
It's a commercial service, but the cost is much lower than you would pay with a traditional webinar provider, currently coming it at $397 per year.
WebinarJam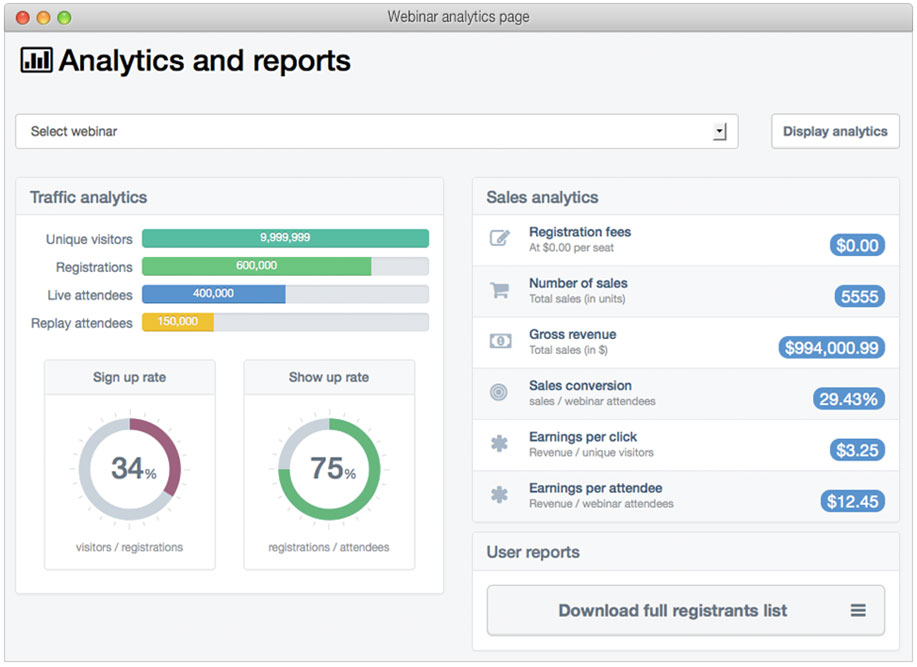 WebinarJam is another option for leveraging what Google Hangouts has to offer when it comes to running webinars. To help you get as many signups for your webinars as possible, this service includes a selection of one-click landing page templates that can be displayed on your website. There's also an automated email and SMS notification system and an event chat room that you have full control over on offer.
Like EasyWebinar, WebinarJam offers much more bang for your buck when compared to a traditional webinar platform. Its list price of $497 is currently reduced by $100 putting it on a par with EasyWebinar.
Final Thoughts
These are just two of the options for transforming Google Hangouts into a fully featured webinar solution. However, depending on your requirements, either option should be able to provide everything you need to start offering professional webinars as part of your sales toolkit.
It's clear to see that this next wave of webinar platforms has overtaken the old guard and leveraged Google Hangouts to create something that now makes it an essential tool for anyone who holds live or pre-recorded sessions online.
What features are you looking for in a webinar service? Does Google Hangouts meet your needs or are you considering purchasing a service like EasyWebinar or WebinarJam? Please share your thoughts in the comments below.