WP Job Manager is billed as a lightweight plugin for creating an online job board, or adding this type of functionality to an existing WordPress website.
The core plugin is free to use and after installing it on your WordPress website, you can then begin publishing job listings on your website, as well as giving your visitors the ability to submit their own vacancies. The plugin has been built to seamlessly integrate with the WordPress back end as well as with your theme of choice on the front end.
Thanks to the optional extensions available for WP Job Manager, you can add additional features to your website. This includes support for paid listings, the ability to allow job seekers to upload their resumes, and a way to charge for access to your vacancies. There is also a number of purpose built themes available for anyone creating a job board website with this plugin
Whether you want to build a website dedicated to publishing employment opportunities, or simply add your latest vacancies to your company website, the WP Job Manager plugin is a great choice that is both free and easy to use.
If you are interested in adding this functionality to your website, read on for our guide to getting started with WP Job Manager, or check out the online demo now.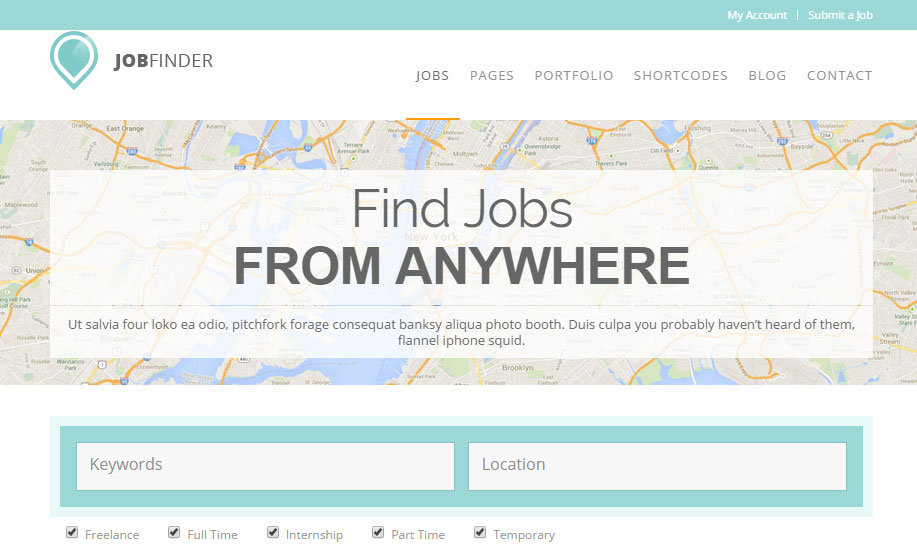 How to Use WP Job Manager on Your Website
As the WP Job Manager plugin is free to use, it can be installed on your site directly from the WordPress plugin directory.
To do so, log into the admin area of your site (http://yoursite.com/wp-login.php) and then navigate to Plugins > Add New using the sidebar menu.
From the Add Plugins screen, enter 'WP Job Manager' in the search field, and then install the first item listed in the results.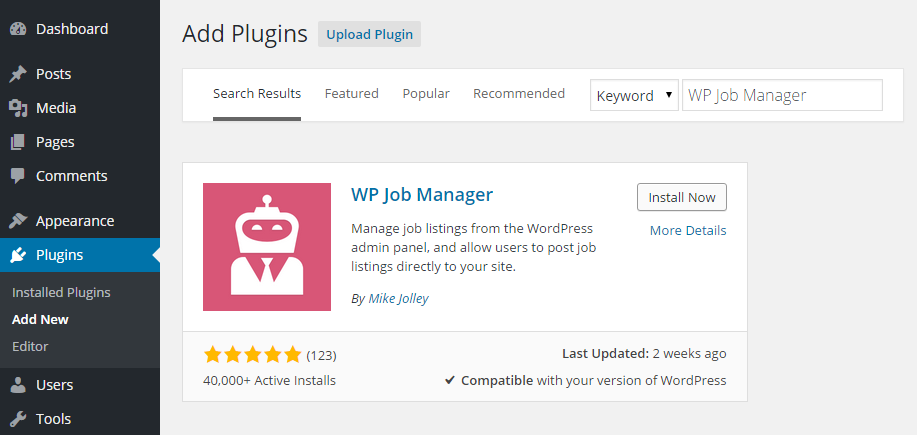 Once the plugin has been installed and activated, its features and settings can be accessed from the newly added Job Listings sidebar menu item.
Configuring the WP Job Manager Plugin
From the settings page, you can control how the plugin will work on your site. The available settings and options cover items such as whether to hide filled and expired listings or not, how to manager users and their submissions, and which pages on your site will be used to display the job forms and listings.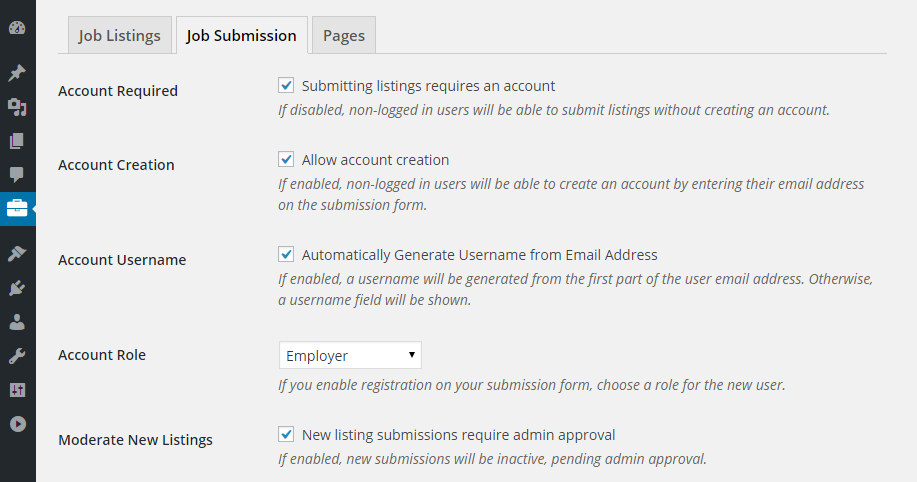 As the plugin makes use of shortcodes for adding the visitor facing content to your site, you are free to either create new pages, or insert the shortcodes into the existing posts and pages on your site.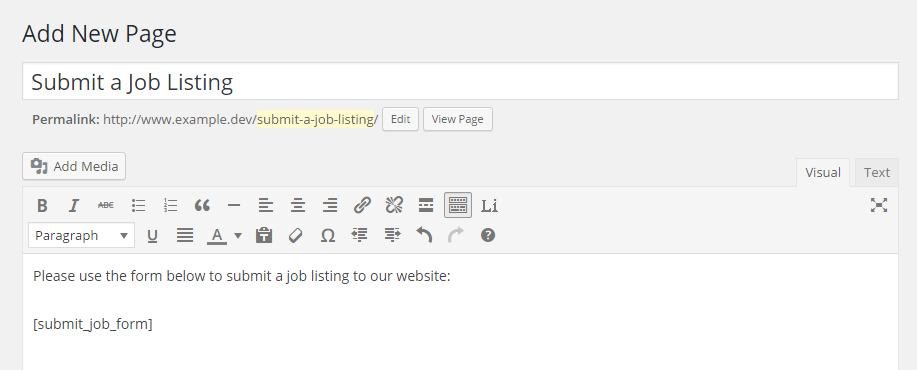 Then once the post or page is published, the shortcode is replaced with the corresponding content; which in this case, is the front end job listings submission form.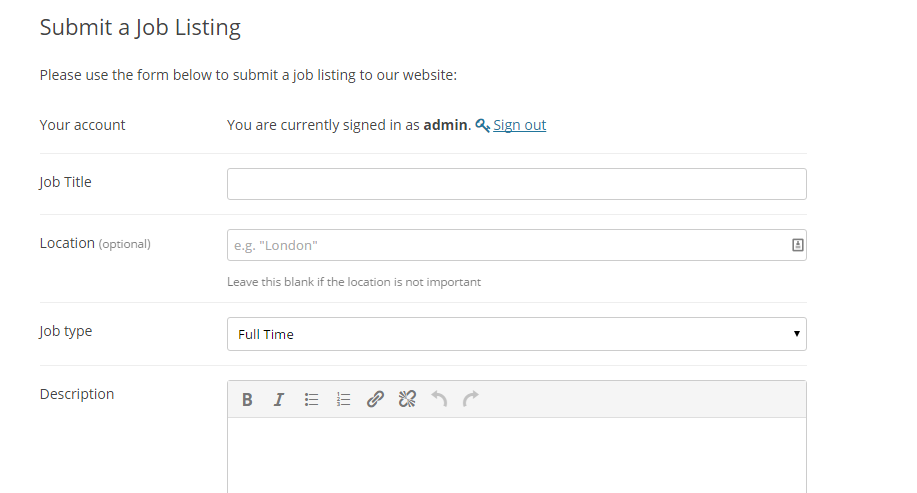 Other pages on your site will allow your visitors to view all the latest listings, as well as the jobs dashboard page. When it comes to managing the listings that you or your visitors have posted to your site, this can easily be done from the admin pages of the plugin.
Conclusion
As you can see, the core WP Job Manager plugin is very easy to use and adds all the essential features to your site that are needed to start posting job vacancies and accepting applications from interested candidates. The library of extensions then give you the ability to add more advanced features to your site as your needs grow.
WP Job Manager was created by Mike Jolley, a developer responsible for creating the WooCommerce online store builder plugin for WordPress. WP Job Manager has since been purchased by Automattic.
If you have any questions about this plugin, or working with WordPress in general, please leave a comment below.