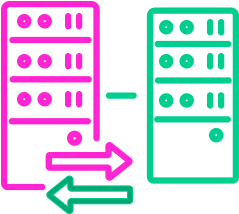 Reverse Proxy WordPress Hosting
Easily Realize the SEO benefits of Unifying WordPress
By unifying two or more sites via reverse proxy, you no longer have to redirect visitors off-site or bounce them around between sites. Maintain your brand and user experience across web properties by serving all your content from sub-folders.
WordPress Reverse Proxy Made Easy
If you are currently managing two separate sites, you're essentially splitting your link-building efforts. This inefficiency can be effortlessly solved with a WordPress Reverse Proxy.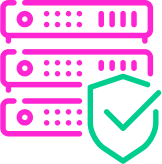 Effortless Server Security
Experience top-tier security against WordPress plugin and theme vulnerabilities, website malware and server attacks like DDoS and DoS.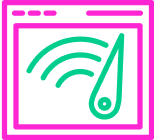 Optimal Load Distribution
Achieve balanced load distribution among all of your back-end servers and enjoy optimized caching for your website's static assets and media.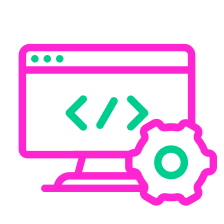 Versatile Protocols
Harness the power of a versatile reverse proxy server, compatible with a wide array of protocols: HTTP, HTTPS, TCP, UDP, SMTP, IMAP, and POP3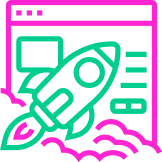 Maximize Performance
Boost your load times and website performance with our robust dedicated AWS hardware, CDN architecture, and geo-routing features.

Expert Support
Ticket and live chat support available for all plans. Thorough investigation, malware cleanup, and remediation to assist with security issues.

Production Sync
Effortlessly launch test environments and rapidly deploy changes to your production sites  with our customizable website staging environments.
Reverse Proxy Plans Starting at $375
Our Reverse Proxy hosting plans start at $375 a month. These plans feature a pair of load-balanced and synchronized nodes in separate availability zones to maximize uptime and concurrent connections.
Managed WordPress
Top-Tier hosting solutions for Enterprise, the Public Sector, and Media companies.
Our robust managed hosting service features multi-region redundancy, an enhanced SLA, and personalized technical account management – all powered by the global AWS cloud.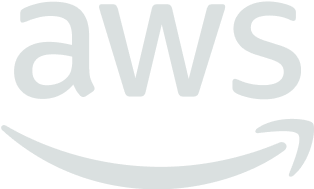 Learn More

"Knowing that the Pagely team is there for us 24/7 has been invaluable, not to mention the reliability and visibility they provide. These have been extremely important factors in helping us meet our marketing needs for NGINX.com."
– Alice Oh
Legendary Support
Pagely has built a reputation on delivering exemplary customer service which is the envy of other hosting providers. Our customers have responded with gifting us an industry leading 80 NPS Score and 96 CES Score.
Learn More
Balance loads and enhance SEO for your WordPress website.
Looking for a custom solution that meets your specific requirements? We'll set up a complimentary consultation to discuss how Pagely can bring your website performance and availability to the next level.