Editor's Note:
This post is from our archives, and not all content is still relevant. For a fresh look at our company & tech, we recommend these sections:
Our Managed WordPress Hosting Service
Articles on WordPress for Business
Industry-specific Hosting Solutions
---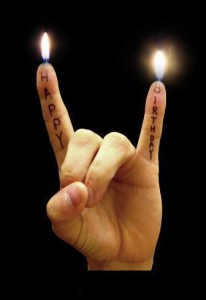 Hey what do you know? Our little experiment here has worked like magic and we are excited to celebrate our 2nd birthday. Managed WordPress hosting was a novelty back in 2009 when we started, now it seems everyone is catching on to the benefits of security, performance, and automatic backups and upgrades.
We'll be celebrating all month long with specials and giveaways. To start we want to thank our thousands of existing customers. How you ask? Well 2 ways.
Customer Appreciation Week.
We have always offered a standard 30% discount to repeat customers and we want to say thank you by increasing that. From now until September 8th existing customers get 50% off all additional subscriptions*. Just sign up for a new site and choose the existing customer link on the payment page. (Psst.. we implemented the discount on August 31st so no one would miss out by a single day)
But wait there's more: 3 lucky customers can earn free hosting for a year* by simply wishing us a happy birthday on twitter. It's easy:
Any current page.ly customer can login to twitter and simply tweet something like: "Happy 2nd birthday @pagely. They manage my WordPress site."
We'll randomly select 3 birthday wishes and apply a credit to the winners page.ly account for 1 years worth of hosting fees a single site/subscription.
And one of our famously awesome T-shirt's and a few stickers sent to your door.
Drawing will be held on September 9th.
A huge heartfelt thank you to all our customers, friends, and family for helping us pursue our passion. We could not have done it with out you and are eternally grateful that you have all given us your trust and business these last 2 years.
What's next?
Patience my friends. Watch this blog all month for more specials, giveaways, and offers as we celebrate our 2nd birthday.
* El Pollo Diablo plans are not included in these offers.. sorry ;(