If you spend any amount of time online, it's pretty much impossible to avoid the topic of automation — marketing automation, in particular, has been the buzzword of choice for the past few years. Capterra.com lists an astounding 225 software products aimed squarely at that niche with options for every size of business from mom-and-pop to fortune 500.
But what about all those other monotonous and repetitive business tasks that you need to manage day in and day out? Wouldn't it be worth spending some time figuring out how you can automate some of those tasks as well?
The potential opportunities are almost limitless and vary greatly depending upon your company's workflow. What's great about automation is that even though the tasks might be small, if the frequency is high enough, the benefits can be huge.
Just take a look at the results seen by GuavaBox. They used Zapier to tie two separate CRMs into their HubSpot account and improve the efficiency of their lead management. Not only did it save over 5 hours per month but they also reduced their time to review inbound leads by 400%. Not bad for just a few minutes of work.
Let's take a quick look at some simple but effective ways that you can use automation save time and improve efficiency.
Pushing New Leads Into Slack

New leads are critical to the growth of your business, right? Did you know that according to HubSpot, the average lead response time for B2B companies was 42 hours? Only 37% of companies got back to their new leads in under 60 minutes. It makes sense to be one of those 37%.
When a new lead form is filled out on your website, how do you deal with the inbound information? Once they're dropped into your CRM are they contacted right away? Most of the time, the answer is no.
If you're using Ninja Forms to capture new leads, you can easily push the contact info into Slack, enabling your team to take immediate action. One way to accomplish this task is with Zapier — creating a simple ZAP that pushes your lead details into the appropriate Slack channel. Alternatively, you could also use the Ninja Forms add-on.
How could this benefit your business and your sales team? Well, did you know that responding to web-generated sales leads within 5 minutes can result in a 900% increase in contact rates. If you wait just 60 minutes before reaching out to a new lead, the odds of contacting them decrease by over 10 times.
Adding New Blog Posts to Your Buffer Queue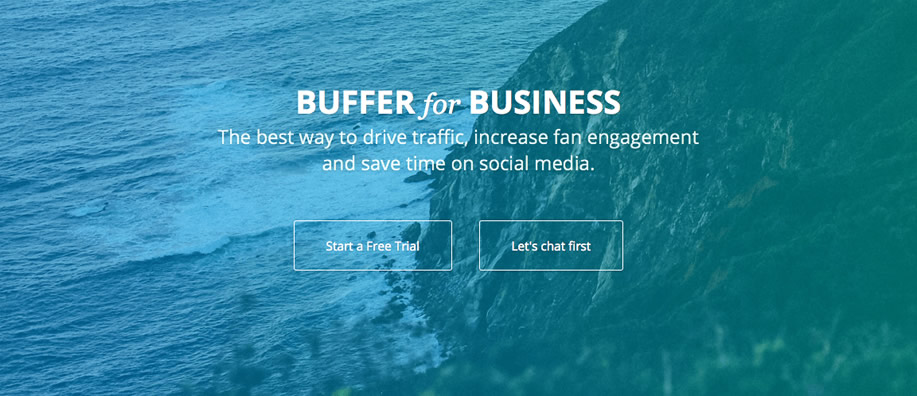 Nobody debates the importance of social media anymore. But that doesn't change the fact that it consumes an enormous amount of time. Social Times reported that an average user spends 1.7 hours per day on social platforms.
It's a simple automation to put in place, but you'd be surprised how often newly published blog posts are manually submitted to the appropriate social networks. By using Zapier, you can add a new blog post to your Buffer or even schedule them in the future. In case you're not currently using Zapier, you can also try a plugin called WordPress to Buffer — both a free and paid version are available.
Disseminating new content to your social networks is important but it can also be time-consuming. By automating this process, you be able to spend your time on more important social tasks like outreach and dealing with customer service.
Simplify Internal Linking With Zapier and Google Sheets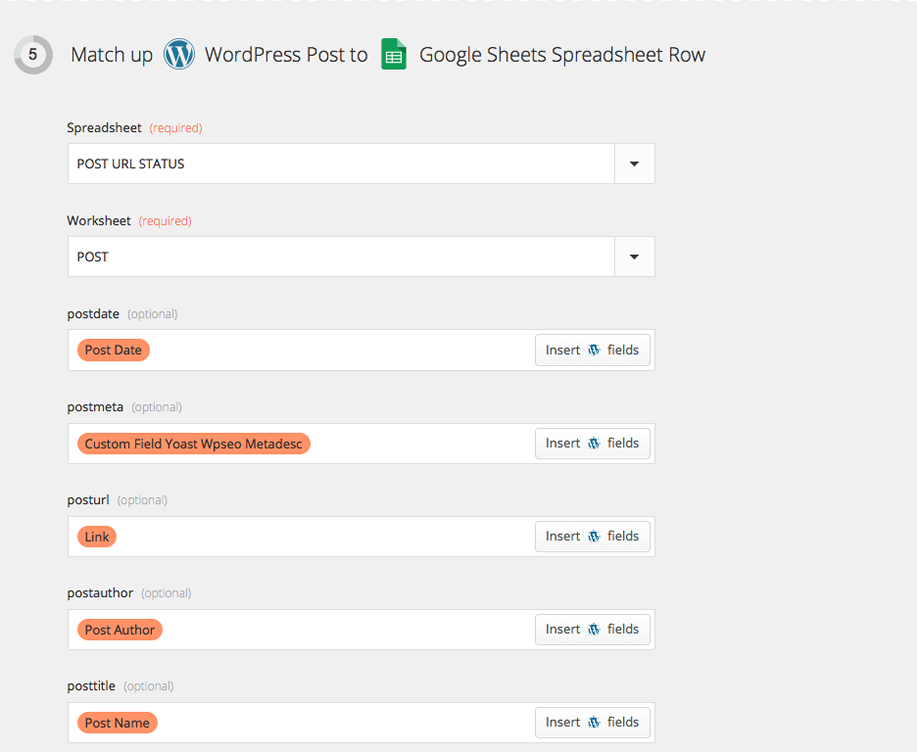 Staying on top of your on-page SEO is important and internal linking is a critical part of that process. If you've ever found yourself searching your company blog for appropriate internal links, this idea should save you some time.
By creating a simple ZAP that triggers when a new post is published you can capture your desired fields in a Google Spreadsheet for future reference. In the example below I selected a few post fields to capture and linked them to the appropriate row headers in the spreadsheet. In your spreadsheet, it's also a good idea to add a manual field so you can keep track of any additional notes that are of importance.
Now, every time your content team creates a new post they'll have a growing list of URLs available for internal linking.
Scanning Business Cards in Full-Contact and Generating a Draft Follow-up Email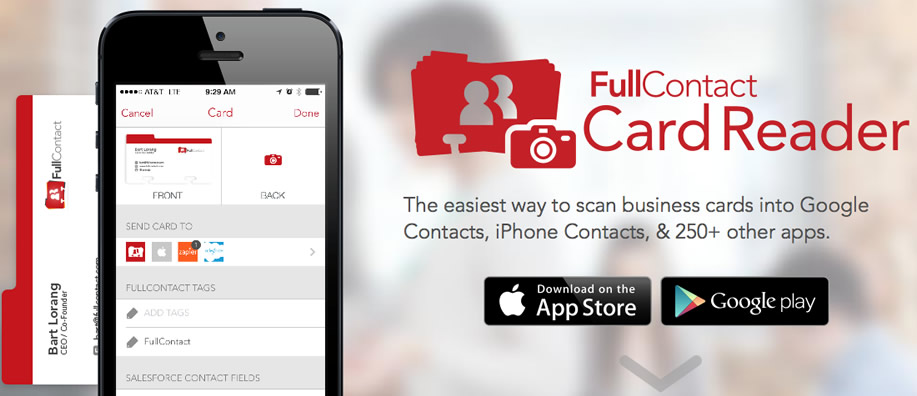 Business cards just won't go away. If you tired of fighting the tide and would like an easy solution for the next time you collect a pocketful of cars at a tradeshow or networking event, look no further.
Using FullContact Card Reader you can easily scan your cards using your iPhone or Android device. Once those contacts are transcribed and returned to your device, you can create a simple Zap that will generate a draft follow-up message in Gmail. You can then review each draft and add a brief personal touch based upon your interaction before clicking send.
At the same time, you can have Zapier create a Trello card for each new contact. Or, if you prefer, you can have the details pushed directly to the CRM of your choice.
It's a small touch that will probably save you hours of time.
Aim For Efficiency
No matter what your company workflow looks like, there's a good chance that with a little digging, you'll find ways to improve efficiency. Take a closer look at your SOPs — even if you can shave 3 minutes off a daily task, that equates to an hour of time each month.
Not every task deserves to be or should be automated. Hi-touch activities or anywhere that person-to-person contact would be preferable from the customer's perspective should be approached with caution. Save time where possible but not at the expense of maintaining relationships.
If you've implemented automation into your daily workflow or specifically with WordPress, what's working well for you?