What does it take to grow an agency? If your first thought was "winning more clients!" it's time to think about client retention.
Why? Because your existing clients who will keep coming back with more business and be more profitable over time, are more stable, and have greater growth potential.
Data shows that, on average, loyal customers are worth 10 times their initial transaction, and they're 65% easier to sell to than first-timers. Studies also show that just a 5% increase in customer retention can boost a business's profits by 25% to 95%.
It's also much more expensive trying to win new business. Depending on which study you believe and what industry you're in, acquiring a new client is anywhere from five to 25 times more expensive than retaining an existing one.
It makes sense: you don't have to spend time and resources trying to find new clients- you just have to keep the ones you have happy. When clients return to do business with you, you don't need to spend time winning them over with the perfect pitch, writing a proposal from scratch, or worrying about onboarding from the very beginning. Everyone knows what to expect — you can immediately start working with them on their new project.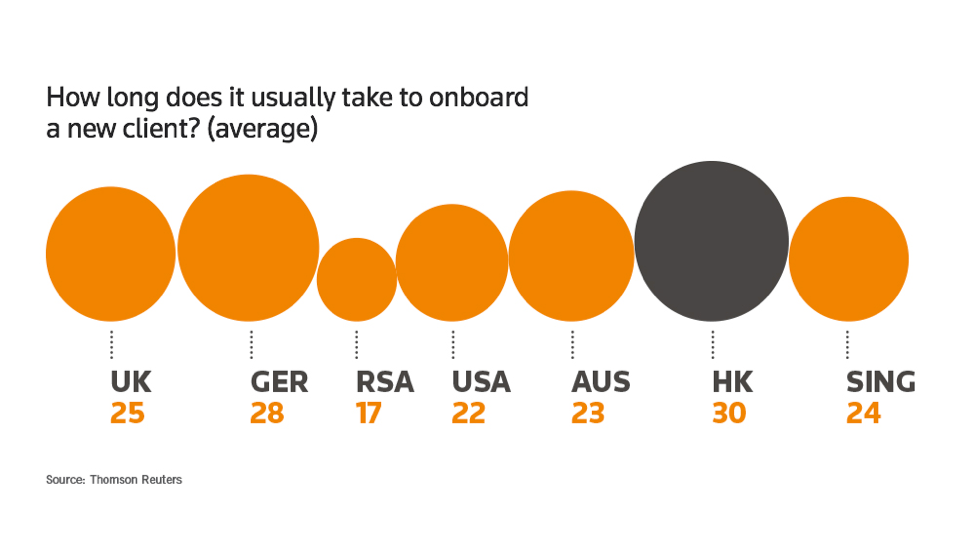 So if you don't have a solid client retention strategy already in place, you need to start working on one. Here's how.
1. Only Work With the Right Clients
You know your favorite client, the one you love working with? Wouldn't it be great if all your clients were like that one client? Well, turns out they can be — you just need to be picky about who you work with (example: we love our Pagely customers).
According to WordStream's Director of Search Marketing, Tony Testaverde, one of the best ways to keep churn rates in check is to be selective about the clients you bring on board. When WordStream considers a prospect to be high-risk, they pass on the sale altogether because: "The reality is, the juice just isn't worth the squeeze."
Testaverde says established agencies should take the time to evaluate past cancelled clients and search for common trends. This will help identify any client attributes that indicate there could be potential problems.
If your business is new and still finding its feet, it can be hard to say no to new clients at first. But by only committing to projects you genuinely want to work on — and not just for the money — you'll produce your best work, not only pleasing your clients but making you happy, too.
2. Manage Expectations
Setting expectations early-on and communicating these clearly is crucial. When establishing a relationship with a new client, they need to know exactly what you're going to deliver. When everyone knows what's expected of them, it leads to a calmer and more positive working relationship.
Pace Public Relations President Annie Pace Scranton says she's always honest with clients from the get-go, telling them during their very first conversation that there are no guarantees.
"As with most things in life, there are too many factors at play to make any grandiose promises," Scranton says. "Although it may feel uncomfortable, I think that saying this clearly and in no uncertain terms, positions the client to take a leap of faith in your work and also helps them to understand the process behind your work."
Scranton also makes every effort to anticipate her client's needs before they even know their own need. While this takes time and practice, the fact is: no one knows your business as well as you do. Spending extra time on a client's project when it's crunch time and letting them know in a quick email that you've put in the extra work will be appreciated and won't go unnoticed.
Delivering more value to the client will always be appreciated. Because when agencies stumble, it's usually because they've made unrealistic promises and under delivered.
3. Ask for Feedback and Act on It
If you're wondering whether your clients are happy with your services, just straight out ask them directly. Not only will it provide an opportunity to get valuable feedback on your agency's performance, but it shows your commitment to giving clients a quality experience.
Learn from your clients' complaints. While it might feel like a punch in the throat — after all, it's your business and it can be hard to take criticism — you can learn from your mistakes and identify ways you could do things better.
According to Lee Resource Inc, 70% of clients who complain will do business with an agency again if you resolve the complaint in their favor. These clients complain because they're invested in your business and want their issue resolved — they're not customers who disappear without saying a word.
WordStream uses Net Promoter Score Surveys to assess clients' happiness. Clients are asked a single question: "How likely is it that you would recommend WordStream to a friend or colleague?" If a client responds with a 9 or 10, they're considered a "promoter." Anyone who gives 7s or 8s is neutral and not a high churn risk, but in need of some extra attention. Anything below a 7 makes the client a "detractor" who needs extra attention to get them back on track.
"Since we've found that these scores directly correlate with customer lifetimes, we put a lot of stock in the results," says WordStream Community Manager Erin Sagin. "While it's useful to capture this data, the best thing about these surveys is that they spark conversations about how the client is feeling and what we can do to better serve them."
4. Understand Your Clients' Business Goals
Clients want to feel like you're taking care of them and a big part of that is understanding their business and their goals. Once your understand where they are heading, you can better align your agency's thinking with their priorities.
Taking the time to learn the ins and outs of your clients' products and services is the first step. But Marc Brownstein, the president and CEO of The Brownstein Group, says being informed about your clients' industries is fundamental.
Sign up your team to relevant blogs and email newsletters that your clients read. This will not only provide relevant insights into the challenges and opportunities your clients face day-to-day, but also help make possible a common language between your agency and the client.
5. Create a Consistent Client Experience
Predictability might be boring for some, but when it comes to clients, consistency is key — it builds trust, clients know what to expect and, most importantly, there aren't any surprises.
Create a consistent onboarding experience for new clients. This might include everything from a simple canned email response when a potential client makes an inquiry via your website, through to the processes you use to run meetings, monthly reports and how regularly you communicate.
Providing a consistent client experience shows clients you are reliable and they can count on you to deliver.
Being consistent also means tracking who in your agency is looking after a particular client. At 30%, agencies have high staff turnover rates, which is unsettling for clients who get used to working with a particular person and feel like they have to start from scratch when dealing with a new person who is getting up to speed on their account, learning their industry and understanding how they work.
Whenever there is staff turnover in your agency, reach out to affected clients and personally reassure them that their business is important to you and that they won't experience any disruption in quality. Let them know who will be taking over their account and sing their praises, setting things up for a positive change. Let the client know that if they have any concerns you're always available to talk.
6. Communication is Key
Don't make the mistake of only communicating with clients when there's some progress on their account or an update. You should be communicating all the time. Even when there's nothing to say.
Proposify CEO Kyle Racki explains it best with this analogy:
"Think of a relationship with a friend or spouse. Are you just going to talk to them when you have some big revelation or a crazy story? Most of your communication is probably, 'Hey, how are you?' Or maybe, 'I saw this article today and thought about you.'"
Racki says clients get nervous when they don't hear from you. They assume that you're not working on their account. He suggests calling or emailing clients at the beginning of the week to let them know what your team is working on and what you're planning to accomplish. At the end of the week, get in touch again to let the client know what your team did and whether they're on schedule — ahead, behind, or it they're waiting on the client to proceed.
Frequent communication makes clients feel valued and important because you're keeping them up-to-date and not neglecting their business.
Growth Specialist Jamil Velji suggests creating a communication calendar that reminds you to contact clients at regular intervals. Similar to an editorial calendar that helps you keep track of content, publishing and promotion, a communication calendar can help you plan a sequence of events — phone calls, emails, handwritten notes, etc — and keep track of which clients you're regularly talking to and who might need special attention.
7. Be Authentic and Personal
When it comes to customer service, you can't be lukewarm — you're either all in or not at all.
This means listening to your clients and taking on their concerns.
Being personal and authentic with clients humanizes you so much so that they build a connection with you as a person. This can be the difference between a client forgetting about you the minute they hang up the phone or that same person renewing their account year after year.
One of the best examples of reciprocity I've come across is The Ritz-Carlton. Each staff member is allowed — without approval from their general manager — to spend up to $2,000 on a guest at their discretion. They don't have to spend $2,000 on each guest, but if the opportunity presents itself to make the guest for life, they can go for it.
As Simon Cooper, former President of Ritz-Carlton's global operations, told Forbes, "The concept is to do something, to create an absolutely wonderful stay for a guest. Significantly, there is no assumption that it's because there is a problem. It could be that someone finds out it's a guest's birthday, and the next thing you know there's champagne and cake in the room."
"There are stories about hiring a carpenter to build a shoe tree for a guest; a laundry manager who couldn't get the stain out of a dress after trying twice flying up from Puerto Rico to New York to return the dress personally; or when in Dubai a waiter overheard a gentleman musing with his wife, who was in a wheelchair, that it was a shame he couldn't get her down to the beach. The waiter told maintenance, who passed word, and the next afternoon there was a wooden walkway down the beach to a tent that was set up for them to have dinner in. That's not out of the ordinary, and the general manager didn't know about it until it was built."
While this customer service policy at The Ritz-Carlton's has received a lot of media coverage, what's often left out is that the average Ritz-Carlton customer will spend $250,000 with the Ritz over their lifetime. Spending just $2000 on a guest to get that lifetime value? That's a pretty good ROI.
8. Don't Overcharge Existing Clients
It's no surprise that if a client feels like they're being overcharged or taken for a ride, they'll be less than keen to renew with your agency. So don't penny pinch in the short term, instead focus on the future — because there's much more revenue you can get from them if you play the long game.
Proposify's Kyle Racki says many agencies lose money on their first project with a client because they underestimated the time it would take, or they didn't manage scope creep properly. Then they try to make their money back on the next project by overcharging.
"Don't make it the client's fault that you messed up your profitability," says Racki. "Instead, estimate the project properly the next time, communicate to the client why it might cost more the second time, and price by value. Rinse and repeat."
9. Reward Client Loyalty
Take the time to acknowledge clients who have been with your agency for the long haul — maybe even from the start — and show them you care and value their business.
Send them a handwritten note and a gift when they reach a milestone with your agency, such as a five year anniversary. During the holiday season or in the New Year, thank your clients for their business and offer a discount.
Recognising and rewarding your clients' loyalty is a great way to help encourage repeat business year on year and build a stronger client/agency bond.
Conclusion
The bottom line: keeping the right customers and developing loyalty is valuable. While client acquisition is a win-win strategy in the short-term, developing a client retention strategy that focuses on nurturing existing business is easier, more cost effective and less stressful than spending the time and resources to find new leads, woo new prospects, and convert them into paying clients.