Editor's Note:
This post is from our archives, and not all content is still relevant. For a fresh look at our company & tech, we recommend these sections:
Our Managed WordPress Hosting Service
Articles on WordPress for Business
Industry-specific Hosting Solutions
---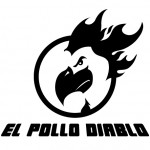 Well we fib a little bit: El Pollo Diablo has been around for some time. Our top tier WordPress hosting plan is already in use by a selected few high traffic websites. However it now has it's own page on our website.
What is El Pollo Diablo?
Quite simply the the fastest, most secure, and most scalable WordPress hosting solution we offer. El Pollo Diablo is aimed at those sites that need to scale/load balance across multiple nodes to handle millions of pageviews a month, a week, or even a day. These are private clusters setup for you, and managed by us.
Who is El Pollo Diablo for?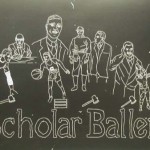 El Pollo Diablo is for ballers. El Pollo Diablo is for those that look server crushing traffic in the eye and laugh. El Pollo Diablo is for those that eat glass and smoke un-filtered cigarettes. El Pollo Diablo is for those that need the absolute best in WordPress Hosting without giving up control, access, and tears.
What's with the name?
If you have to ask, you simply are not ready to know.
Does El Pollo Diablo have a twitter?
Yes. In poorly translated Spanish no less. Why Spanish? Because It's EL POLLO DIABLO not 'the devil chicken'. Follow @pollodiablo
Where can I get one of those sweet El Pollo Diablo T's?
You mean one of these? There are only 10 in existence and they are worn by the anointed ones. If you see someone wearing one I would cross the street and walk the other way before you wet yourself. We may print some more, but likely reserve them for customers only.
Is El Pollo Diablo Elephant Safe?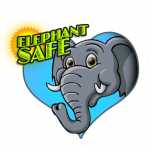 C E R T I F I E D. El Pollo Diablo kills limits on performance, not elephants for sport.
How do I sign up?
Power of this magnitude must be given, not taken. You may apply here and we'll be in touch to discuss your possible rise to the upper echelons of awesome.
That is all.