In many ways, trying to optimize articles for Google News is the same as trying to optimize content for Google search. In terms of the search algorithm, in both cases, the focus is on quality content and an adherence to certain technical specifications. But a focus on just these high-level considerations won't help to bring your articles to the top of Google News.
In order to rank on Google News, you'll have to pay attention to the subtle differences when it comes to proper SEO for news articles.
Here's how to optimize for Google News.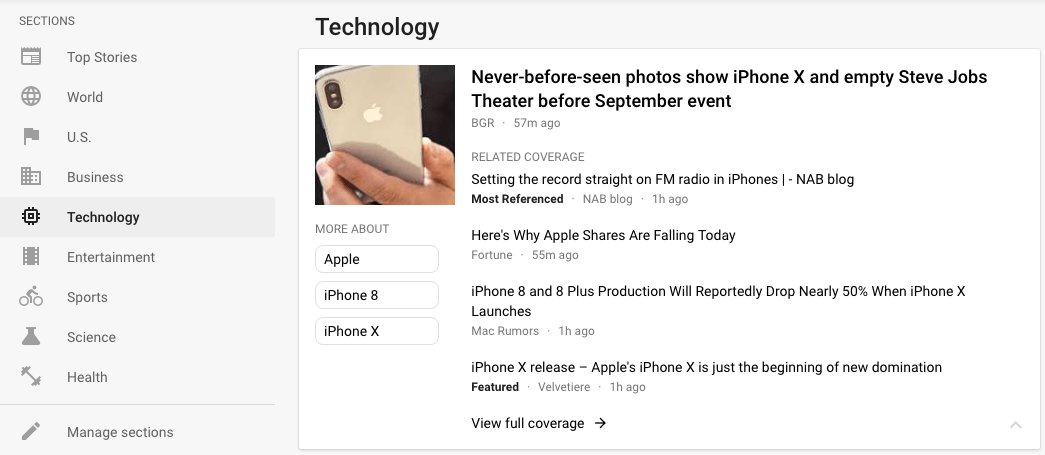 How is Google News Different than Google's Regular Search?
The biggest difference between these two distinct Google search engines has to do with the type of content that gets indexed and displayed on each one. "Regular" Google search indexes and includes results for blog posts, web pages, landing pages, and more. With the proper technique, it doesn't matter what kind of content you want to rank, as long as it follows general SEO best practices.
However, if you want to rank on Google News, you'll have to submit timely news articles. Overtly salesy content, press releases, and pages from your company website just won't fit the bill. As far as Google News is concerned, news articles from high authority publications (think CNN, NPR, The Washington Post, etc.) are featured as a rule, but that doesn't mean that the little guys don't have a chance.
Benefits of Showing up on Google News
Before deciding to commit to a Google News SEO strategy, you might first want to understand what's in it for you. Here are some of the major benefits associated with ranking on Google News:
60% of people surveyed trust Google's News section over news that gets indexed as part of regular search.
Google News is reserved for news-specific stories, not just general search results.
Ranking on Google News in your industry can help you to establish authority as a news medium worth frequenting to stay up-to-date on trends.
How to Appear on Relevant Google News Results
Getting featured on Google News search is the result of a mix of technical site specifications and specific content standards.
Technical Site Specifications
Many of the technical considerations for ranking on Google News draw parallels with ranking on Google search. This includes things like:
Mobile responsiveness: Google's latest focus is on mobile-first search ranking. If your website isn't mobile responsive, you might be penalized, which will affect your rankings across the board. To determine whether or not your website is considered as mobile friendly by Google, run your website through their Mobile-Friendly Test.
Use of Google AMP: "AMP" stands for "accelerated mobile pages" and falls in line with Google's focus on a great mobile experience for searchers. Google AMP is fairly easy to install as a plugin for WordPress, and essentially strips all but the content away from your pages in order to load pages more quickly.
Fast Page Load: Google delivers search results that put the user first. As part of providing a great user experience, your content needs to load quickly. Use Google's PageSpeed Insights tool to identify slow loading pages, and to optimize them accordingly.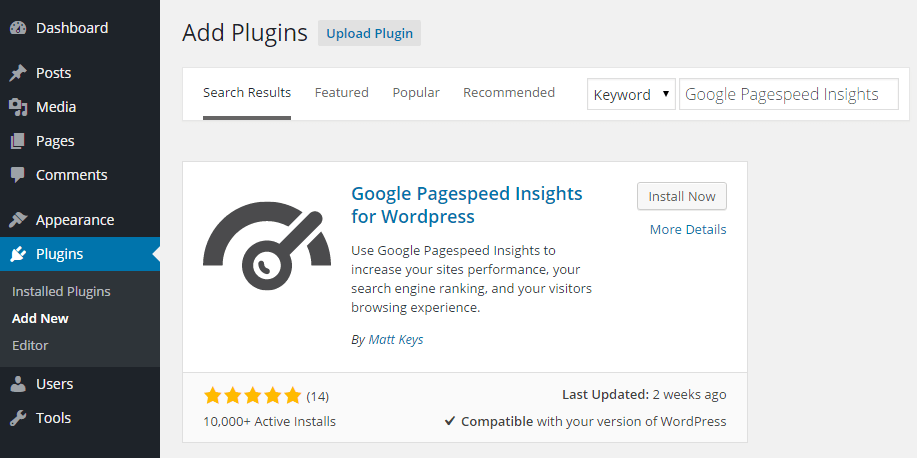 Note that Google's Webmaster Guidelines must be followed to Google's satisfaction for favorable rankings on any of their search properties.
Besides these general best practices for getting content indexed on Google, you'll also want to pay attention to these Google News-related technical specifications:
Organize content under the subcategory /news/ on your website. The URL of your article should be descriptive in terms of keywords.
Create a unique sitemap for Google News content, which specifically highlights the areas of your website that will house news content. Google support goes into more specific detail regarding the exact implementation of this important technical piece.
Once you've got all the technical pieces right, it's time to turn your focus to the most important element in your Google News optimization strategy- the content.
Content Guidelines
Lee Wilson of Search Engine Journal states that "Content in most cases will be industry-specific, and company-neutral in that it is not marketing or PR-based. Also, while it may include expert quotes and opinion, it cannot be a business advert or anything promotional."
Google provides some general guidelines with regards to the types of news content it accepts for possible ranking on Google News:
News covering recent events. Articles must be timely, which can be hard to justify for a general content strategy. Google advises, "We generally do not include how-to articles, advice columns, job postings, real estate listings or strictly informational content such as weather forecasts and stock data." Here's more information regarding the types of content that can be indexed on Google News.
Original news content. If your website aggregates content from multiple sources, you must distinguish between this content and your Google News content. In order to be indexed on Google News, content must have elements of original reporting–not just the repurposing of quotes and statistics.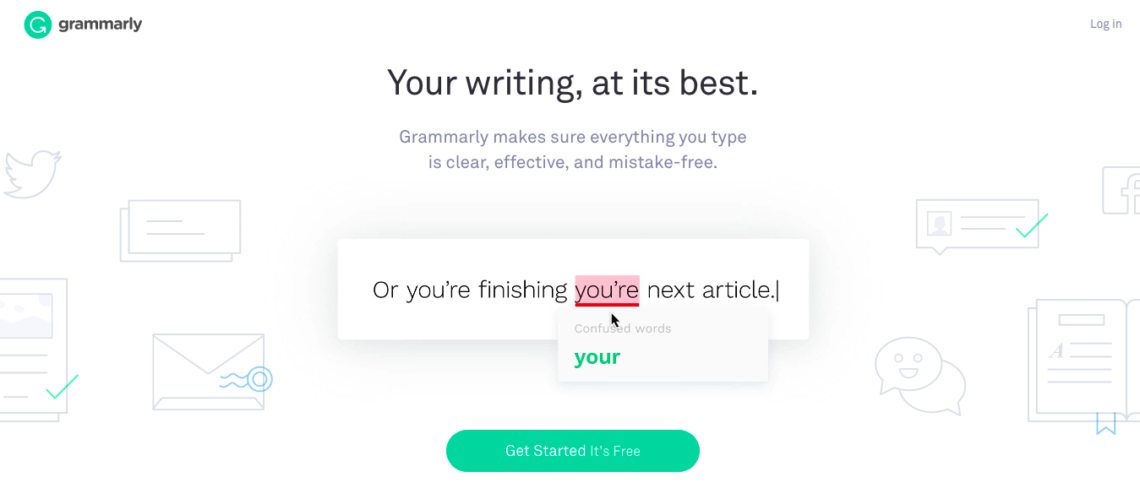 Here are a few additional guidelines for getting content featured on Google News.
Author Rank
Google Authorship is a now-antiquated program that at one time, helped to associate content with its author. Although Google Authorship is officially "dead", the idea of "author rank" is not. The notion behind this finding is that an author with high authority and influence can help an article rank on Google News, regardless of the outlet they're writing for (and its associated search engine/Google News rankings).
In order to communicate to Google News that a certain author is behind an article, you'll need to use the appropriate article structured data.
Author Data
One of CodeinWP's latest transparency reports called into consideration the idea of featuring article authors properly, and how not doing so can affect Google rankings in general. People like to know who's behind the articles they're reading, and making this information obvious is part of providing a great user experience.
Submitting Your Content to Google News
Once you've satisfied all of the above requirements, it's time to let Google News know that you have content worth indexing. Through their partner dashboard, you can request your content's inclusion on Google News. In addition to the above guidelines, and in order to be accepted, Google includes a checklist of elements that include the following:
Verify ownership of your news site.
Review and update your news site details.
Review and update your site's news section URLs & labels.
You're all set! Come back when your site changes.
For additional guidance or troubleshooting when it comes to submitting your website to Google News, check out their support documents.
How to Optimize Content for Google News
Though there are many parallels between Google's more well-known search, and the niches that represent Google News results, there are also many distinct differences. Rocking the results on Google News requires a unique attention to detail not present on other standard search results.
What are your best tips for ranking on Google News? Anything we missed? Tweet your thoughts at @Pagely, and we'll share the best insights!