It's estimated that WordPress now powers 28% of the internet – but did you know that beer powers 93% of the WordPress community? (The remaining 7% is divided between whiskey, wine and amphetami… er, coffee.)
This staggering figure was the impetus behind Pagely's quest to quench the thirst of WordPress enthusiasts everywhere, via the bold – and potentially ill-advised – launch of PressBrew.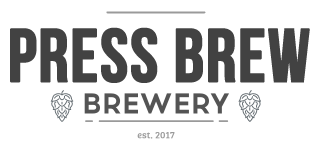 By harnessing the heat generated from managed servers across the globe, Pagely engineers are able to simultaneously brew a variety of palatable beers while they go about their normal jobs.
"It's really a match made in heaven. Beer powered by servers that host some of the world's largest WordPress sites has been a dream of mine since I was 17 – and now we're making that dream into a delicious reality," said Kristopher LaGraff, Dir. of Customer Success and Head Beer Meister.
Robert Rowley, Head of Security and Brewery Maintenance Technician, agrees. "After making sure our hosting platform is locked down, my new second priority is on quality hops and a clean finish. We're there now, but we can always improve on both."
Here's what's on tap so far:
Armanly Amber: A balanced beer, with polished malt characters and a light fruitiness.
Uneichorn IPA: The rarest American hops with big herbal character and high bitterness.
Tierney Red Ale: Traditional Irish and UK barley grains are blended for a smooth finish.
Devera Cat Milk Stout: Lactose is added to the brew kettle to add body and some sweetness that is unlike any other.
Pippin's Porter: Limited release of the hoppy classic, sponsored by Pippin's Plugins.
Bottles, growlers and mini-kegs will be first released to the attendees of the infamous PressNomics 5 next week in Tempe, AZ, with future distribution planned at all upcoming WordCamps in North America later this year. Pagely is in heated negotiations with other events as well, including Post Status Publish and Burning Man.
And for a limited time, newly registered PULSAR accounts will receive a cask of our latest concoction: Strebel Bock.
The Pagely team is also exploring small-batch distilleries in Ireland, Northern California and London in 2018 – pending licensing, permits and room around the servers.
Stay tuned, and stay thirsty.