Are you still managing your WordPress hosting? That's cool! However, if you aren't set up for that, you can pass on the heavy lifting to a good Managed WordPress Host.
With fully managed WordPress hosting, the day-to-day technical responsibility for your websites is managed by others. This lets you focus on your core business – without worrying about updates, security, speed, or server configurations. When you have a question or need advice, you can get an answer – not in a few days, but as soon as possible.
Does that sound good? Then read on to discover how managed WordPress hosting can help lighten your workload!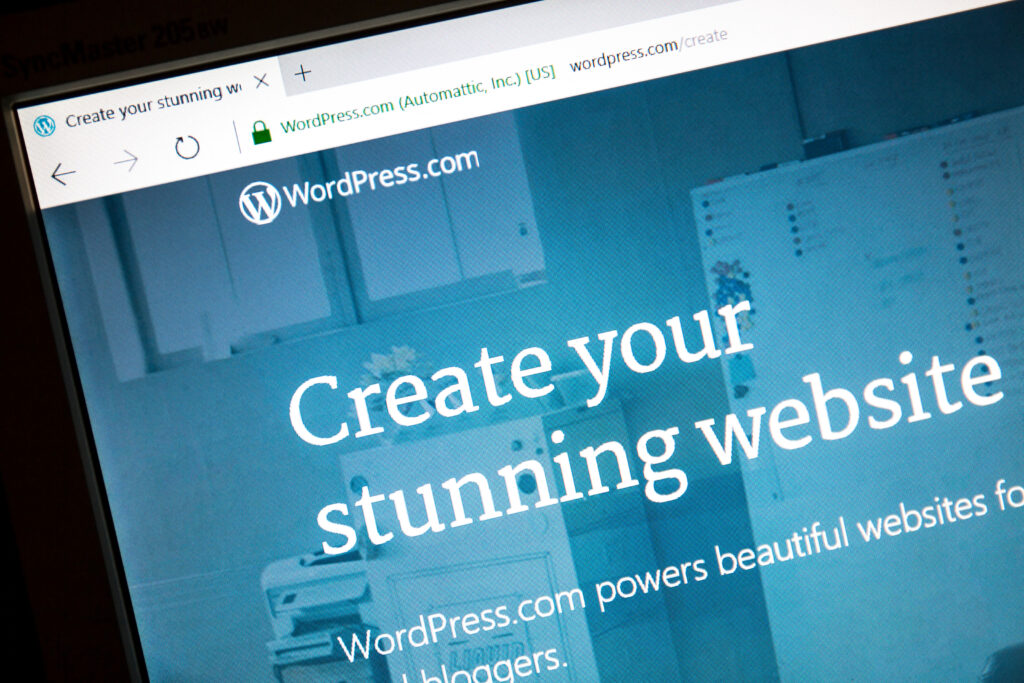 What is Managed WordPress Hosting vs Regular Hosting?
Shared hosting is the most common website hosting service, and features:
Affordable pricing (usually with a free initial period)
Limited customer support via a ticket system
Restricted (shared) server resources
Lack of dedicated WordPress expertise or specialized support
With Managed WordPress Hosting, your websites are on dedicated servers, not in a shared space with other websites – and you've got some dedicated people supporting you as well, because business is personal.
Did you know that Pagely is the Original Managed WordPress Host? It's true! We saw a need for enterprise-level hosting where, unlike regular, shared hosting, Managed WordPress Hosting offers a tailored and optimized environment specifically designed for your websites.
Managed hosts, like Pagely, handle the setup and backend administration of your WordPress installations so that you always have the latest version of the CMS and any plugins that you're using. This saves you the hassle of manually updating your websites, reduces the risk of compatibility issues, beefs up security, and even eliminates the possibility that your website will experience downtime.
Managed WordPress hosting also employs server architectures optimized for speed and performance. You can expect faster loading times for your websites, which is crucial for providing a seamless user experience and improving your search engine rankings.
Buyer Beware: Not All Managed Hosting is Created Equal
While we did coin the phrase when we started in 2009, the term "Managed WordPress Hosting" isn't regulated, so it's important to carefully evaluate services offered by different providers. Just steer clear of paying for page views. Like, what the heck??
Typically, Managed WordPress Hosting solutions offer:
Enhanced WordPress Security
Automatic Updates
Optimized Server Resources
Expert WordPress Support
Managed WordPress hosting is important if you have a large-scale or enterprise-level business. If your company heavily depends on its WordPress websites, it's crucial to partner with a hosting provider that specializes in this content management system (CMS).
The level of management and support can vary from provider to provider, so we recommend you compare offerings and choose a provider that aligns with your specific need. Getting the best support is what makes the difference, and you want to be able to talk with real people who live and breathe WordPress, true experts who are available when you need them.
What are the Key Benefits of Managed Hosting Services?
While the benefits of using managed WordPress hosting are many, three benefits stand out:
Growth
Support
Peace of mind
If you have these, it's a lot easier to concentrate on the most important aspect of your business – your clients.
Managed WordPress Hosting Benefit: Growth
Managed WordPress hosting offers significant benefits for business growth. It enables your clients to prioritize their expansion while ensuring their website can handle increased demands. As a WordPress agency owner, you can facilitate this growth in three key ways:
Managed hosting provides a robust infrastructure capable of handling heavy traffic, eliminating concerns about server overload. By allocating additional resources to scale the website, clients can effortlessly manage rising traffic and maintain a seamless user experience.Managed hosting simplifies the integration of performance-boosting tools and plugins, such as CDNs, caching systems, and load balancing. This optimizes load times, enhances user experience, and fosters website scalability. Managed hosting providers offer automatic backups and recovery features, safeguarding against data loss and ensuring website reliability even during technical issues.
Managed WordPress Hosting Benefit: Support
Reliable support is crucial for maintaining smoothly running websites, and as a WordPress agency owner, you understand that. So, what should you look for in managed hosting support?
Round the Clock Support
Support serves as the differentiating factor among hosting providers. Not all website matters happen during regular business hours, so you'll want to see that a managed host offers 24/7 technical support. A responsive managed WordPress support team swiftly identifies and resolves issues, minimizing downtime and enhancing the customer experience.
Experienced WordPress Specialists
You'll want a Managed WordPress host that provides an experienced team with specialized WordPress expertise. This familiarity with WordPress intricacies enables faster and more accurate troubleshooting, ensuring targeted solutions.
Additional Services
Moreover, you'll want a Managed WordPress host that includes additional services like regular updates, security monitoring, patching, and malware scanning. This guarantees up-to-date websites are protected from potential security risks. Support plays a pivotal role in early threat detection and resolution, safeguarding website integrity and data security.
Support is more than resolving technical challenges and optimizing websites. The support team should offer advice on enhancing performance, usability, and search engine optimization (SEO). If you do run into technical challenges with your website, though, you can always consult one of Codeable's vetted experts to resolve your issue.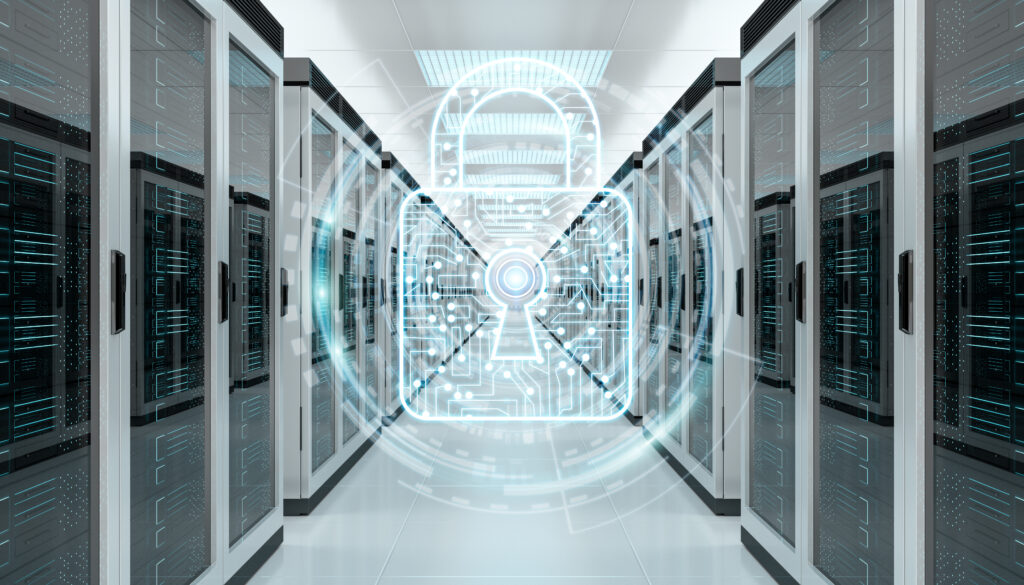 Managed WordPress Hosting Benefit: Peace of Mind
Managed WordPress hosting brings something money can't buy – the invaluable benefit of peace of mind. With your websites managed, you and your clients can focus on business without distractions.
How does this happen?
First, a managed host provides a reliable and stable environment for your websites. They are continuously monitored and optimized to minimize downtime. This ensures that your websites remain online and accessible – and that's reassuring.
Managed WordPress hosting takes charge of website security, including regular monitoring and proactive measures against attacks and malware. By entrusting this responsibility to your hosting provider, you can focus on your business instead of worrying about security threats.
Managed hosting providers offer service-level agreements. That means trust. You're assured of quality service and appropriate action if something goes wrong. Which it won't. SLAs build confidence and reliability.
Data backup and recovery are additional aspects of peace of mind. Managed WordPress hosting typically includes regular backups that can be restored in case of data loss or website corruption, providing clients with a reliable recovery solution in emergencies.
To top it off, managed WordPress hosting offers automatic updates to the WordPress core and your plugins, ensuring your websites are always on and safe. Manual updates become a thing of the past, saving your time while optimizing your website functionality.
Interested in Managed WordPress Hosting?
Managed WordPress hosting offers you a worry-free solution for your websites – and honestly, don't you have better things to worry about than whether your website is on? Of course you do! Managed hosting ensures that your WordPress sites remain secure, up to date, and performing optimally, allowing you to focus on creating great content, growing your online presence, and helping your clients be the best they can be.
As the world's first WordPress host and with more than a decade of experience, we're pros. Get in touch to learn more about how Pagely can help your business. We offer in-depth sales consultation and free migration.