Blog post comments are a great way for you to interact with your readers and get feedback on your work and ideas for future content. However, the core WordPress comments system, while functional, does have some room for improvement.
In the past we've looked at a couple of plugins which can help you enhance the commenting system in WordPress, including one which lets you display a thank you page to your readers after they've left a comment and another option for enabling email notifications for comments.
In addition to those plugins, WordPress users do have a number of free options available to them when it comes to replacing or 'upgrading' the native commenting system, including the Jetpack module and Disqus. However, these alternatives are not without their own problems and detractors, as was recently highlighted in this post over at WP Tavern (which itself uses the Jetpack commenting module).
Spotting a definite gap in the market, the wpDiscuz plugin was recently released to help improve the core blog post commenting solutions currently available to WordPress users. So if you feel like the discussion area at the end of each article you publish is lagging behind the rest of your website in terms of ease of use, functionality, and design, then read on for our look at this promising WordPress comment plugin.
Features of wpDiscuz WordPress Comments Plugin
wpDiscuz has been developed by gVectors and is billed as a responsive, interactive comment system with real time discussion capabilities.
Some of the highlights of this plugin include:
Comment voting with positive and negative ratings
Multilevel nested comment threads
Auto-update to display latest comments
AJAX load more comments button
Automatic image sourcing from URLs
Comment author notifications
Built in anti-spam protection
Posting sharing options
wpDisuz also gives you plenty of options for customizing how the plugin will look and work on your website, making it a very flexible options that should work the way you want it to.
There is also a free WooDiscuz plugin which adds a similar commenting system to the products on a WooCommerce-powered online store to help generate discussion around your inventory.
How to Use wpDiscuz on Your Website
As the wpDiscuz plugin is free to use, it can be installed on your site directly from the WordPress plugin directory
To do so, log into your site's admin area (http://yoursite.com/wp-login.php) and then navigate to Plugins > Add New using the sidebar menu.
From the Add Plugins screen, enter 'wpDiscuz' in the search field and then install the first item listed in the results.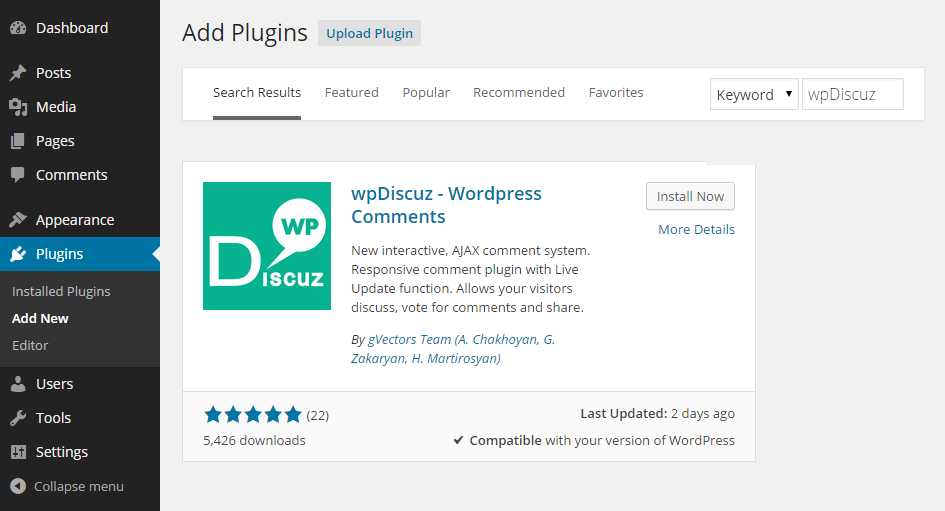 Once the plugin has been installed and activated the settings can be accessed from the newly added sidebar menu item.
Configuring wpDiscuz
From the settings page you can decide which post types to use wpDiscuz on, such as posts, pages, attachments, or any custom post types you might be using.
You can also decide whether to display the newest or oldest comment first in the discussion section. Further options include enabling the live update feature and setting an interval for how often the plugin should automatically check for new comments.
The developers of this plugin recommend that you use the live update feature with caution if your website is hosted on a shared hosting plan and have yet to upgrade to a higher performance service that can handle the extra load this feature might put on the servers.
Other options on the settings page allow you to customize the appearance of the comments form. This includes changing the text size, adjusting the colors, and even adding your own custom CSS code.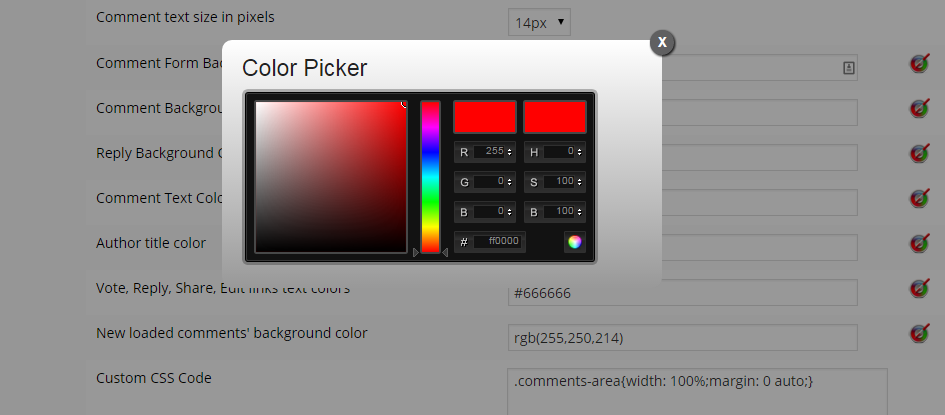 Once you are happy with the settings, hit the Save Changes button to start using the new commenting functionality on your blog.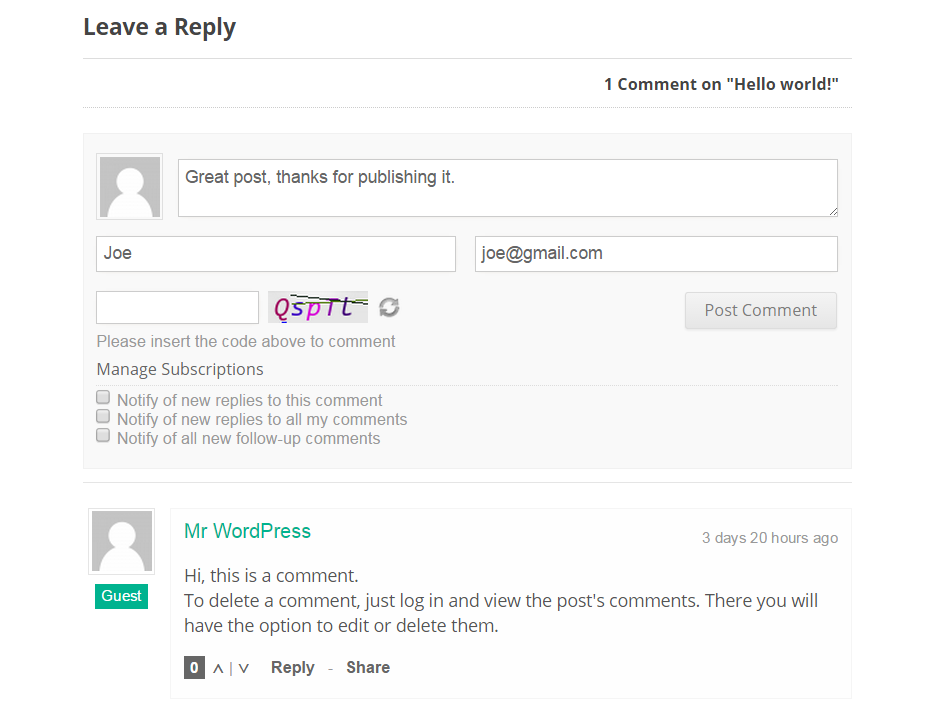 Users can now post comments to your WordPress website using threaded discussions and take advantage of the up and down voting feature if you've enabled it. As the plugin gives you the option of using a captcha field to protect your site from comment spam, you can also reduce the amount of time you spend dealing with this common nuisance.
Conclusion
While only time will tell if wpDiscuz has what it takes to become the default choice for WordPress users who want to improve their website's ability to handle comments, it certainly looks like it has a lot of the features and settings required to become a success.
If you have any questions or comments about this plugin, please share them in the section below.