The internet and social media have turned advertising on its head leading to some truly innovative advertising trends in 2019. Nowadays, Facebook and Google remind you over and over about that beautiful bag you saw last month, you know, the one that got away (i.e. you put it in your shopping cart and decided not to splurge after all). Meanwhile, Instagram (aka Facebook) makes it ridiculously easy to buy the clothes that Insta models are wearing in between photos of your friends on vacation thanks to its "Shop now" feature.
Oh yeah, advertising is everywhere — and it's both annoying and not annoying at the same time.
It was only 60 years ago that Don Draper (I know Mad Men's not real, but come on, humor me) was using playful magazine ads to persuade women to wash the dishes in Playtex gloves and that we would get lucky if we smoked Lucky Strike cigarettes. As effective as those ads were at the time, they would be gauche at best today.
I don't know about you, but the last time I recall reading a magazine was around 2014, probably while waiting to see my doctor. And the last time I saw a TV ad? I dunno, I watch Netflix. This year, global digital advertising is expected to top TV, according to IPG Mediabrands' Magna.
If your brand's advertising isn't all over the internet and on every social platform, then your competitor's ads most definitely are. And yes, your brand's advertising — Millennials don't care about the product you're selling, they want to know how your brand makes them feel and whether other people are talking about it.
So, what's an advertiser to do? How do you keep up with the ever-changing advertising landscape with each new technological advance? Well, if you're aren't an innovator, you can at least learn from the best.
So in this article, I'll walk you through the trends we're seeing in digital advertising and how the top advertising agencies are nailing ads in an era where they're competing with — and feeding — Google and Facebook, the unmistakable kings of online advertising.
Digital Advertising Trends in 2019
Once upon a time, advertisers only had to worry about magazine and newspaper ads (what's a newspaper…?) and 30-second television commercials to capture our undivided attention and sell us products. Nowadays, ads are so ubiquitous that we've tuned out. Ads have to really stand out to grab our attention.
Successive generations have caught on to advertising tactics because we've seen just about every trick in the book. This has resulted in a lack of brand loyalty, particularly as competing offers make it easy for overwhelmed consumers to jump from brand to brand when the best deal appears in their social feeds. So as a result, advertisers have had to find new ways to speak to consumers with ever more personalized messages.
The reality is that advertising isn't dead. Just bad advertising.
So here are some of the popular trends we're seeing from advertisers and examples of ads that prove great — and even entertaining — advertising is very much alive.
Brand Over Product
Advertising has become more focused on brand than the product.
Take WordPress's recent foray into advertising:
So what do we learn from this ad? Right at the end, we're told that "more sites run on WordPress than any other platform. Build your site at WordPress.com."
Not once does the ad mention a single feature or benefit of the product, or even fully explain what WordPress is. Why? Because it's not about how easy it is to build websites on the platform, it's about building a personal connection with the brand. WordPress wants you to identify with the everyday people — the little guys and gals — featured in the campaign. The ad is about how the brand makes you feel. And if you feel good, then mission accomplished — you'll remember WordPress as a warm and friendly brand worth checking out the next time you want to create a new website.
Likewise, competitor Squarespace employed a similar approach with its 2017 SuperBowl featuring actor John Malkovich.
Squarespace worked with creative agency John x Hannes on the ad, which is an extension of a short film chronicling Malkovich as he embarks on a career in fashion. Squarespace worked with the actor turned fashion designer to redesign his website JohnMalkovich.com to display his new fashion collection. In the ad, Malkovich gets frustrated that another John Malkovich has already taken his domain name.
Like the WordPress ad, we don't learn much about Squarespace, only that it offers domain names. Again, the ad puts the brand first, encouraging viewers to get online to find out more about what the platform actually offers.
Connect Authentically or Don't Bother at All
Old-school advertising tricks don't work anymore. The reality is that we now live in a social media and consumer-run world where brands are welcome to drop by, but only if they ditch the sales pitch and behave like regular people.
Consumers want brands to be accessible — and accommodating — when they have a problem. But, as Ad Week puts it, the rest of the time, they want brands to just "be cool" and not try so hard to win over their audience.
A surprising example of authenticity from a big brand is Nike's Unlimited campaign, which aired during last year's Olympic Games. One of the campaign's two ads features duathlete Chris Mosier, the first transgender athlete to compete as part of the U.S. Men's Olympic team.
Nike – Chris Mosier – Unlimited Courage from Ross Haines on Vimeo.
Advertising agency Wieden + Kennedy worked on the ad, which tells Mosier's story in a lighthearted way. It works because it cleverly calls attention to his achievement without being over the top or trying to pull on your heartstrings.
Agents for Social Change
While advertising influences our behavior as consumers, it also has the power to shape our aspirations and reinforce our values.
As account strategist Charly Jaffe points out, social media has prompted companies to shift away from delivering monologues to engaging in conversation, transforming the relationship between brand and buyer. This dynamic has made brands more human in the process as they focus on creating conversations about shared values.
Jaffe highlights Always' as an example of how a brand has brought social change. The SuperBowl ad, which went viral before it even aired, doesn't reference feminine hygiene once. Instead, it focuses on the issue of female empowerment and the question "What does it mean to do something 'like a girl'?"
This values-based advertising is both for-profit and good and gets people talking and, more importantly, sharing.
In another example of promoting social change, YouTube Music launched its national marketing campaign "It's Who We Are" with provocative ads that highlighted how music can be a lifeline for diverse, and sometimes marginalized, people.
The campaign's ads include a hijab-wearing Muslim student and a small town teenage boy who comes home from work and dresses as a woman.
One of my favorite examples of advertising that influences social change is Sandy Hook Promise's PSA "Evan." The non-profit organization worked with advertising agency BBDO on the ad, which has a terrifying twist.
According to Sandy Hook Promise, 80% of school shooters and 70% of individuals who took their lives told someone of their violent plans prior to taking action, yet no interventions were made. The ad thoroughly exposes how unaware we can be and raises our awareness to better look out for potential warning signs.
Advertising That Gets Personal
Shared experiences can shape our perception of a product. Our opinion of a product and the enjoyment and value we get from it doesn't just come from our personal contact with it. How we perceive an iPhone, for example, is influenced by what we know about a brand — in this case, Apple — and how others feel about it.
Spotify's internal creative team's "Thanks, 2016. It's been weird." campaign played on the idea of shared experience. If you're a Spotify user, you've no doubt listened to a song on repeat or created a playlist, so you're familiar with how the streaming service works. The Spotify team used the enormous trove of user data at its disposal to generate funny headlines for the campaign, including:
"Dear person who played 'Sorry' 42 times on Valentine's Day, what did you do?"
"Dear person who made a playlist called 'One Night Stand with Jeb Bush Like He's a Bond Girl in a European Casino,' We have so many questions."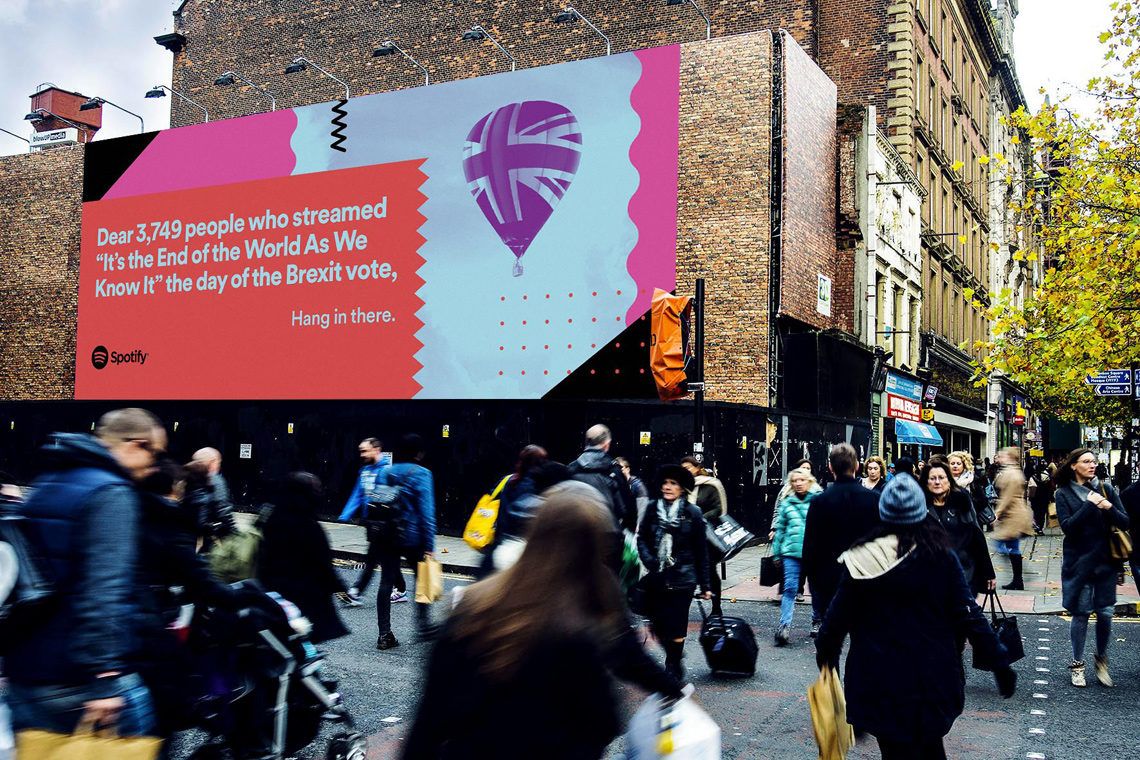 In another example, R/ GA took getting personal to a whole new level with Through The Dark for its client Google Play. The agency worked with Australian band Hilltop Hoods to bring their song, also called Through The Dark, to life.
The deeply personal track, written by band member Dan Smith, is about his son Liam's battle with leukemia. R/ GA used the song as the basis for an interactive film where users navigate through two simultaneous 3D worlds, The Dark and The Light, by rotating their mobile device.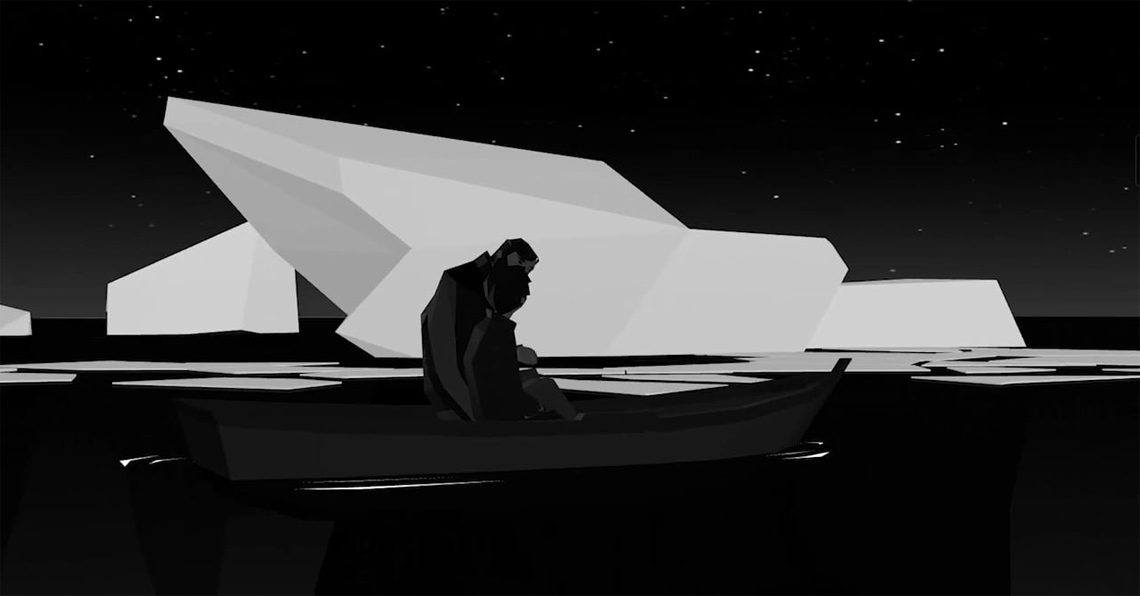 Social Validation and Influencer Marketing
Social validation is a psychological behavior where, basically, people copy others. While most people like to think of themselves as individuals and independent thinkers who aren't influenced by external forces, we ultimately want to feel like we belong. So when buying products online, consumers often try to get the opinions of others before making their purchase.
This idea fuels Adobe's Project 1324 initiative, which enlists relevant creative influencers to reinforce the brand through authenticity. The company worked with advertising agency Laundry Service, teaming up with the Malala Fund on #WithMalala to give artists the opportunity to promote education equality using Adobe's apps, and with the Sundance Institute on #SundanceIgnite to launch the careers of emerging filmmakers focused on social justice.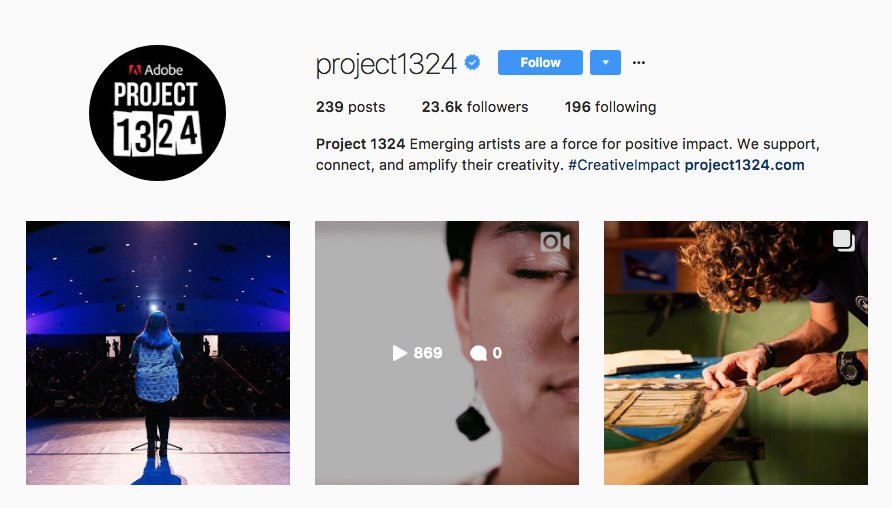 In a completely different example, Wanted Shoes uses user-generated content on its product pages to show customers shoes worn by other customers in real life scenarios. This "social proof" on product pages has helped drive website conversions by 30%. Why? Because it helps consumers put themselves in other people's shoes, so to speak.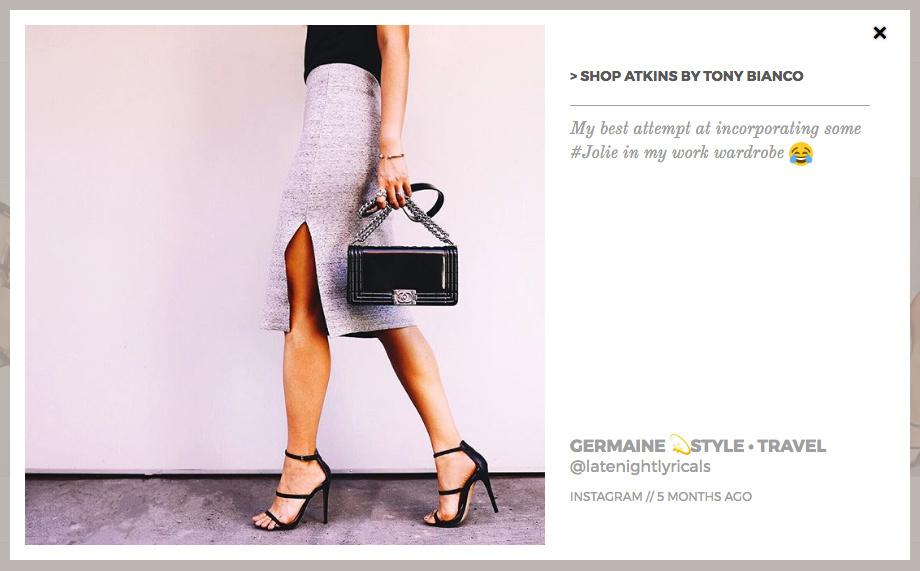 Omni-Channel Marketing
Not too long ago, we would make buying decisions in-store. You know, actually decide to buy something we could physically touch and even try on for size. Now, we have the internet, phones, TV and physical stores to contend with. Purchases that used to be a one-stop buy are now decided ahead of time after we've interacted with businesses in a variety of ways first.
This is known as "omnichannel" marketing. It focuses on providing a seamless purchasing experience across as many channels as possible to reach the target audience. For example, you might see a new fridge you like in a television commercial, research it on your mobile phone while sitting on your couch, order it on your laptop, and then pick it up in-store.
Take LG, for instance. The multinational company partnered with Laundry Service to create a multi-channel, "always-on" approach to digital designed to resonate with its target audience, and also appeal to new key communities in photography, travel, fashion, and culture. The result was a stream of engaging, entertaining and useful social content.
The result? LG's monthly reach on Facebook increased 3,273% and post engagement increased 1,652%. The ad agency also launched the brand's Instagram account, working with social media influencers to publish and engaging content mostly shot on LG devices.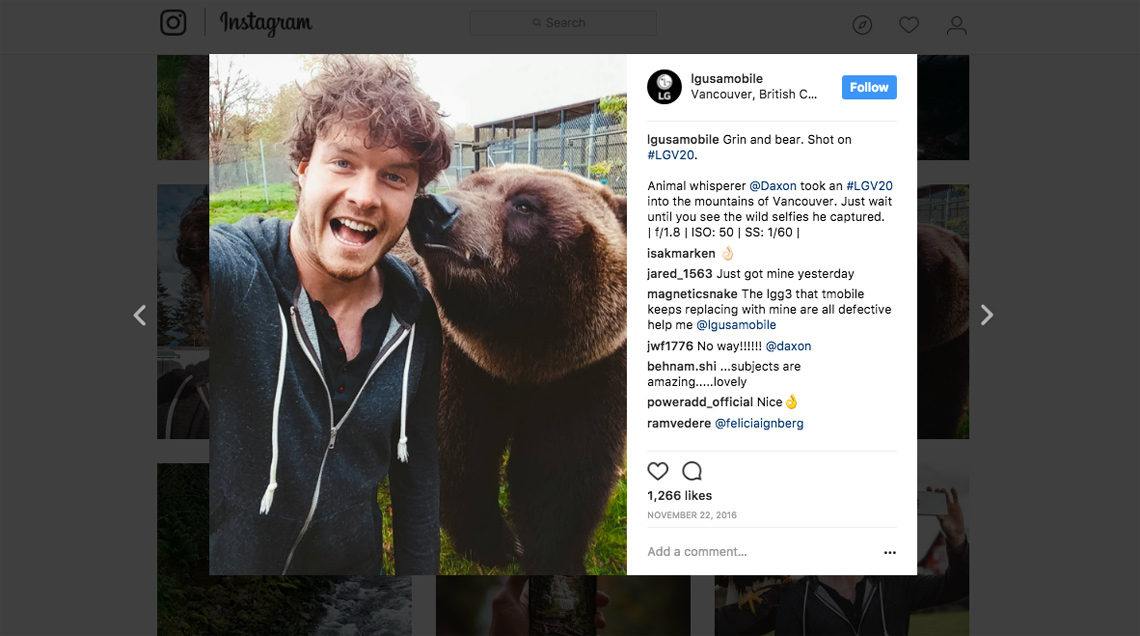 According to AdWeek, 62% of companies have, or plan to have an omnichannel marketing strategy. On top of that, 70% of businesses say that omnichannel strategies are important, very important, or critical to their success.
Advertising is Dead; Long Live Advertising
Advertisers are navigating treacherous waters, attempting to win consumers' attention amid a swiftly changing technology landscape and a backlash against a perceived overload of advertising.
And for the most part, they're winning. At least, the creative ones are.
The examples above show just how hard the top advertising agencies are working for your consumer dollars, using various channels from television to mobile to laptops to billboards, reminding you every time you switch devices that there's a beautiful bag out there with your name on it.
You know, I might just buy that bag after all — Facebook says it's just gone on sale.