Black Friday has traditionally marked the start of the holiday shopping season, but in recent years spending has taken a dive as consumers snub physical stores to shop online. In fact, two-thirds of Americans find holiday shopping stressful and would rather shovel snow, visit their in-laws, go to the dentist, text their boss or even go to the DMV than battle with holiday shopping crowds.
So it's no surprise then that half of Americans, and even more Millennials (59%), do their holiday shopping online while binge-watching TV.
Yes, the internet has made it really easy to avoid the crowds, traffic jams and even the mob-like mentality of people fighting over items in stores that originally gave Black Friday its name. So here we're giving you actionable eCommerce tips for handling Black Friday and Cyber November. It's not too late to get a handle on it!
What is Cyber November?
With the introduction of Cyber Monday in 2005 as the online counter to Black Friday, over time retailers have turned the long weekend into a four-day promotion, and has morphed into "Black November", a month of deals and discounts in the lead-up to Christmas, rather than a single day of shopping.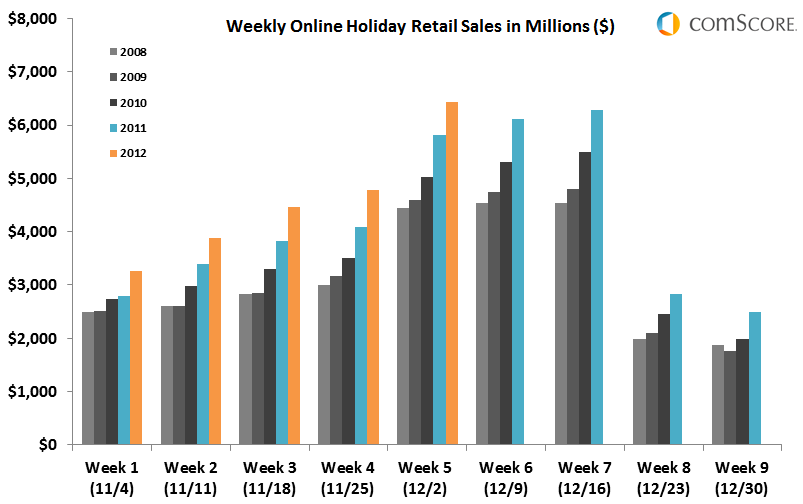 And it makes sense for retailers — a whole month of shopping, rather than one insanely busy day, eases the pressure placed on staff, systems and processes, and creates a bigger window to drive consumer activity.
So what does this mean for your online store? Well, if you haven't already started accommodating the spike in purchases for Cyber November and the busiest and most profitable time of the year for eCommerce, now's the time to start.
According to the National Retail Federation, 20% to 40% of yearly sales for small and mid-sized retailers take place within the last two months of the year. What's more, this year's holiday eCommerce sales are predicted to grow by 15.8%.
With that in mind, here are eight to-dos you should check off as you prepare your online store for the holiday season.
Planning is Key
There's more to getting your site ready for the holiday season than adding holiday design cheer to your website. There's actually a lot to consider and the key is planning ahead and sticking to a schedule.
When you're busy with the day-to-day of your business, what with managing products and shipping, marketing, and customer service, it's easy to lost track of the days, and having a game plan will make all the difference during Cyber November, Black Friday and the remainder of the year.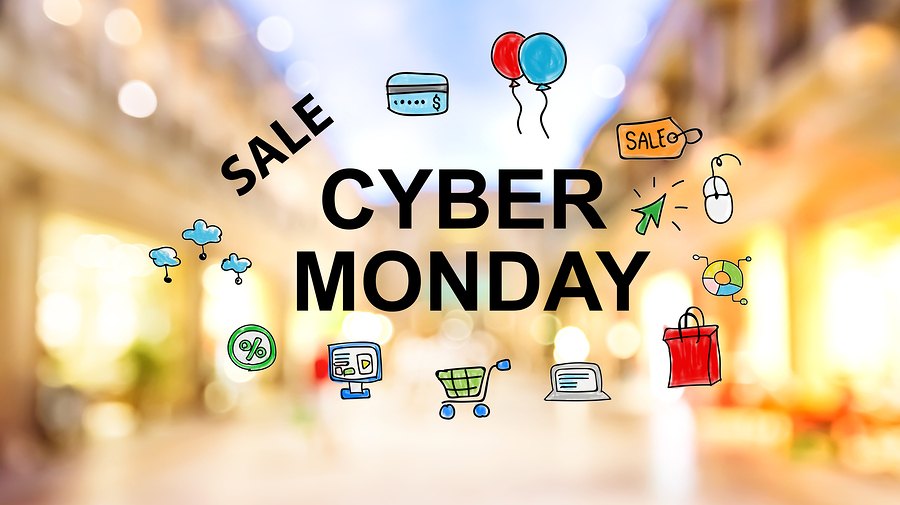 Now, grab a pen and a piece of paper, or fire up your favorite notes app. Here are just a few things you'll need to consider, so jot down your answers as these will become your to-do list:
What products do you want to promote on your site? Are there any specific products or product lines that are popular and trending on your site? What does Google Analytics tell you about your sales last year? If it's your first holiday season, get on social media and see what your competitors are doing.
What updates do you need to make to your site? This includes product descriptions, photography, images, banners.
What dates during Cyber November, and December, do you want to hit? Think about how you want to time your promotions, when you want to start, and whether you want to run any special promotions on Black Friday and Cyber Monday.
How do you want to handle marketing, social media, and email? Every good promotion needs a solid marketing campaign.
Next, grab a calendar and mark down the dates you want to check off the items you've added to your to-do list. Don't forget to mark dates and times for when you need to have things like designs and images ready, and when you start to run your marketing campaign.
Update Your Site
It's important to review your site and work out any changes that are needed ahead of time as some things will no doubt need a developer and take time to implement.
Let's start with some product page improvements:
Product descriptions. Browse through the products on your site and note down any that need updated or improved descriptions or even better photography. Product photography is important when you're trying to persuade potential customers to buy your stuff, so investing in high quality images is worth the money and effort.
Reviews and testimonials. Positive reviews from previous customers can help create desire for your products.
Stock availability. Letting customers know how much stock you've got, especially if levels are low, could help push them towards a sale.
"Related" and "recommended" products. These features can help steer potential customers to products they make like and even purchase.
Wishlist or "save for later" functionality. Allowing people to save products they like will encourage them to return to your site later, especially if you set up an email reminder.
Shipping information. I'll go into more detail about shipping further down.
Some technical improvements — if you don't already have these features on your eCommerce site — include:
Install an SSL certificate. Does your website have HTTPS? If not, it's just plain silly running a store without it.
Get a CDN. A CDN will cache your static content, helping deliver it faster to visitors to your site.
Improve your site's performance. There are lots of different ways you can make your site faster, so I won't got into detail here. But you can read more about speeding up your site here and how to optimize your images here.
Is Your Site Mobile-Friendly?
Google search queries for products on mobile surpassed desktop searches for the first time last year. What does that mean? It means if you're not implementing a "mobile first" approach to your store's shopping experience, potential customers who have a hard time using your site will shop elsewhere.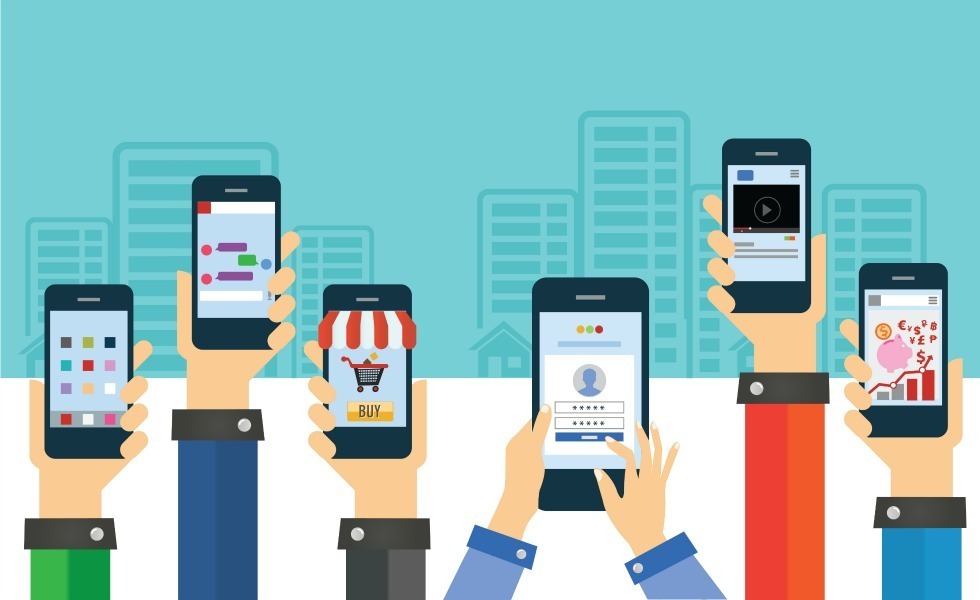 According to PayPay, mobile shopping accounted for a third of Thanksgiving & Black Friday sales in 2016. Further, the Adobe Digital Insights 2016 Holiday Results report shows that from 1 November to 31 December 2016:
50% of visitors to websites used a desktop computer and 41% used a smartphone
69% of sales were made on a desktop computer and 21% were on a smartphone
While desktops are still the most popular device for online shopping, mobile isn't far behind. As I mentioned earlier, two-thirds of Americans find holiday crowds stressful and half do their shopping online while watching TV. There are also stats that show 20% of shoppers have shopped online from their bathroom or in their car.
As these figures suggest, consumers want the convenience of being able to shop where they like, when they like. Online stores need to fully embrace this fact and ensure consumers can easily browse their eCommerce site using any devices.
So if you haven't done so already, check your site's mobile-friendliness with Google.
Sort Out Shipping and Returns
The biggest inconvenience for consumers after the holiday season when returning gifts is the time spent figuring out the return process, according to PayPal. So make it easy for your customers and ensure your return policy is crystal clear and easy to find on your site.
Consider extending the time allowed for customers to return items. During the holidays when people are buying gifts for Christmas, and often buying items as early as September, more time is needed to return unwanted presents.
It's also a good idea to get in touch with your shipping providers and check their anticipated delivery times during November and December and publish this information on a dedicated "Shipping and Delivery" page on your site, as well as display it at checkout. Because when someone is buying a gift for a loved one, having it delivered on time is crucial.
Test Your Site
No one likes waiting around for a slow site to load. According to Kissmetrics:
47% of consumers expect a web page to load in 2 seconds or less.
40% of people abandon a website that takes more than 3 seconds to load.
A 1-second delay in page response can result in a 7% reduction in conversions.
Scanning your site with a web performance tool like Google PageSpeed Insights, or GTmetrix can help you identify any aspects of your site that need improving, such as optimizing your images or cleaning up your database.
On top of that, it's important your site is error-free because nothing is going to kill your business quicker than a customer experiencing an error or your site going down mid-purchase. So check out services like Locust that can swarm your site with millions of simultaneous users and test your server's performance.
If your server performs badly, it's time to think about upgrading your bandwidth or switching to a new hosting company.
Create a Marketing Calendar
We briefly touched on marketing earlier, but let's go into more detail here. Think about and map how much you want to spend on advertising, such as Facebook and Google Adwords, as well as content for other social media channels, blog articles, gift guides, pop-ups and email marketing campaigns.
Plan out your content for each channel, as well as any copy and imagery you might need to create and review for your marketing campaigns.
If you're not quite sure where to stay with your holiday marketing, check out BigCommerce's 49 Tips & Strategies for Successful Holiday Marketing Campaigns. It's packed full of ideas from the pros.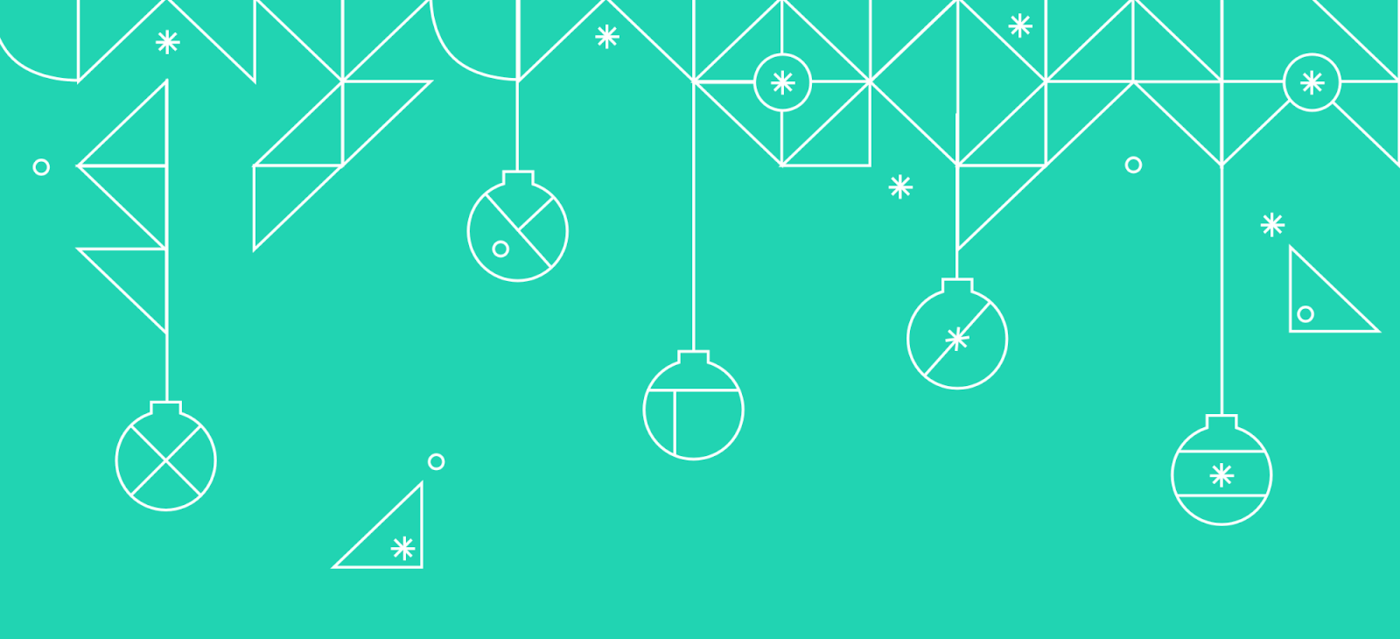 There's certainly a lot to organize! So make the most of tools like Trello to help you visualize what you need to do and don't forget to refer back to your plan as November approaches to ensure you're staying on track.
Add Christmas Cheer to Your Site
Cheesy falling snow? Yeah, maybe don't do that. There are other ways you can add a festive touch to your eCommerce site.
Consider offering gift cards to your customers, adding a bit of holiday magic to your logo, displaying a Christmas countdown in your header, or even changing the background of your site.
Track and Measure
There's one last thing you need to consider before November hits: tracking and measuring all the work you've put into preparing for the holidays.
Make sure you've added Google Analytics campaign URLs to all your marketing campaigns so you can measure their effectiveness and monitor the pages across your site so you can determine what's trending.
Tracking your progress this year will also put you in good stead for next year's holiday season as you'll have all the data you need to make informed decisions about the days you push promotions, when there's likely to be an increase in traffic to your site, and when there'll be spikes in sales.
Have Yourself A Very Busy Christmas
Getting ready for Cyber November will involve a lot of work, but with some careful planning ahead of time, updates to your site and a strong marketing plan, you'll finish the year with strong sales and happy customers.
So if you haven't started preparing for the holiday season, start now and make this the best year yet for your business and make the most of the most profitable time of year for eCommerce.