In a word, it's all about content.
We talked to marketing leaders at 19 technology companies around the world to hear how they are engaging their audience and staying relevant and competitive. What did we find? As you might expect, many of today's forward thinking marketers are pouring resources into their content and inbound marketing strategy.
Implementing Smart Content Marketing Strategies
From all the interviews we conducted, it's clear that marketers recognize that providing relevant content to their customers and prospects can help grow brand awareness, generate leads and increase customer retention.
Driving with Data
Aira, a digital marketing agency uses HubSpot to track the success of their content and are regularly running reports to make adjustments where needed.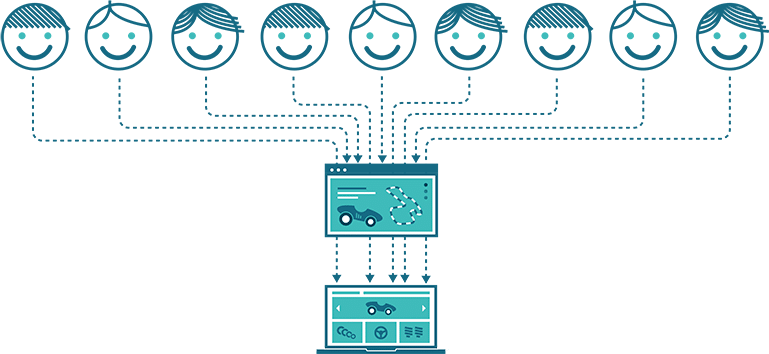 This year, Thrive Themes, a simple-to-use WordPress suite of website tools, is focusing on "Edutainment" for their target audience. "We're excited about teaching online marketing to our audience and helping them get the most out of our tools," says Alexandra Kozma, Digital Marketing at Thrive Themes. "Very few companies take the time to learn how to teach their audience everything they need to know (not just how their tool works) but also the bigger principles."
Personalization
Jack Ford, Head of Marketing at SaleCycle adds, "We're looking at how we can better engage our audience through different and innovative forms of content, really trying to increase personalized interactions with our various channels is a key focus.
I think there's always an opportunity to stand out in B2B marketing when you're looking to actively engage your audience and provide personalized information and insight. There's still a lot of companies out there focusing on 'telling' rather than engaging so if we do it right, we'll undoubtedly see a real impact on content performance."
SaaS Optimization
Tuesday Media, a new Inbound marketing and PR agency, is regularly posting high quality, relevant content that interests their audience. CEO, Sophie Wilson, explains why they are taking this approach, "I'm excited about this because, very simply, I know it works. We believe the combination of great storytelling with smart analytics, is what will set us apart." Tuesday Media uses a variety of tools to implement their strategy including social posting tools, Google Analytics, and SEO software.
Niche Downloadables
Acorn Regulatory are experts in their niche market of regulatory affairs and they create very targeted content for people in that market. Instead of focusing on blog production, Brian Clearly explains that, "The typical employee and client have a Ph.D., and we write detailed white papers on zone obscure issues. We're targeting with knowledge and white papers on our websites that work in our favor." Acorn Regulatory distributes their content mainly through digital channels and formats it into printed materials for trade shows.
Another approach to content marketing is understanding what you already have in your arsenal and how you can repackage it to serve your audience better and create a new revenue stream.
Precision Nutrition did just that. Known in the fitness coaching industry as being the top provider of nutrition coach training and nutrition certification, they are the industry leader in providing digestible content, through research-based articles, infographics, and videos in a highly scientific segment.
Precision Nutrition recognized that they could better provide this information as training courses and has packaged their thought leadership pieces into free 5-day digital courses and reports. Timothy Jones, CEO of Precision Nutrition says, "We saw the need to provide resources as trends occur in the industry, with our wealth of experts in the field, we are quickly able to develop educational material and training courses for our audience."
Thought Leadership
We've all talked about it with our marketing teams, and Top Hat is doubling down on it. They provide professors with the tools they need to create compelling courses. With new products launching this year, Nina Angelo describes their approach, "We have an integrated marketing function and are going to market to institutions by releasing thought leadership content. We are putting our users in the spotlight, which can be anyone who does great things for students or in the education space."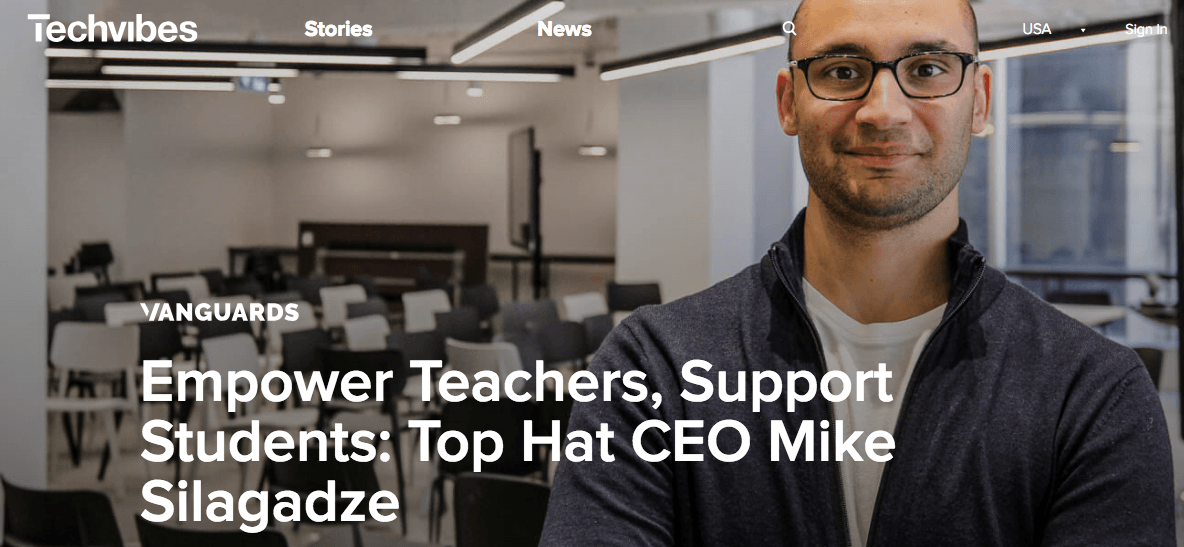 Companies like Seedrs, an online crowdfunding investment platform, use thought leadership to show value to entrepreneurs and startups who apply for crowdfunding opportunities. Using their network of successful entrepreneurs and angel investors, they create valuable white papers, articles, and guides as a benefit of getting your project posted on Seedrs.
At EVRYTHNG, a company that connects brands directly through digitization of consumer products, they are creating client success stories and pushing thought leadership pieces through media outreach and press releases. As a leader in the emerging market, Andy Perrin, Product Marketing Director, recognizes the importance of sharing thought leadership through user successes. "The primary thing that will help us stand out is surfacing case studies and talking about how our clients are leading and innovating and how they are seeing the benefits of adding a digital component to their strategy."
Video at the Forefront of Content
Content obviously isn't just for thought leadership case studies and white papers; companies are also focusing on developing video strategy this year.
User Farm, a video crowdsourcing platform, says it's time for companies to start embracing vertical video, which is video sized for a mobile device. A majority of media consumption is on a mobile device and your content should be tailored that way. "Vertical video stands out because many companies communicate through image and text only and haven't caught on to the power of video." Jeffery Lee suggests, "rather than producing a televised commercial, creating vertical videos are more powerful because viewers can engage directly from the device they are on most: their phone"
Nick Mawditt, of Talon Outdoor, is creating more video content versus written content this year. "We're animating more and creating short-form video content because we realize and appreciate that people digest content in different ways." Nick adds, "the Facebook generation needs content in shorter and different ways to consume on their own time. We're conscious of that and will continue to diversify our marketing strategy by making short videos and repurpose them to keep it fresh."
Trine Brettville at Room Sketcher, is also looking into leveraging more video this year "We have a product that lends itself very well to video as it is very visual. Very few of our competitors are doing this, and it is an area where we will be able to stand out."
Similarly, Unbranded, a digital marketing agency, is using interactive videos not only for themselves but also customers."We're using videos to transform job descriptions so they demonstrate the company culture and link to relevant information, such as the company values, benefits and other videos the candidate would like to see."
Building Connections with Content
Marketers are using utilizing their brand's community by implementing strategies like continuing the life of a white paper or empowering their community to help provide them with user generated content.
EQ Investors builds in webinars, podcasts and in-person events based on white papers and reports they publish. Ben Faulkner notes "We want to be the trusted advisor to our customers and quality content that engages directly with our community helps us do that."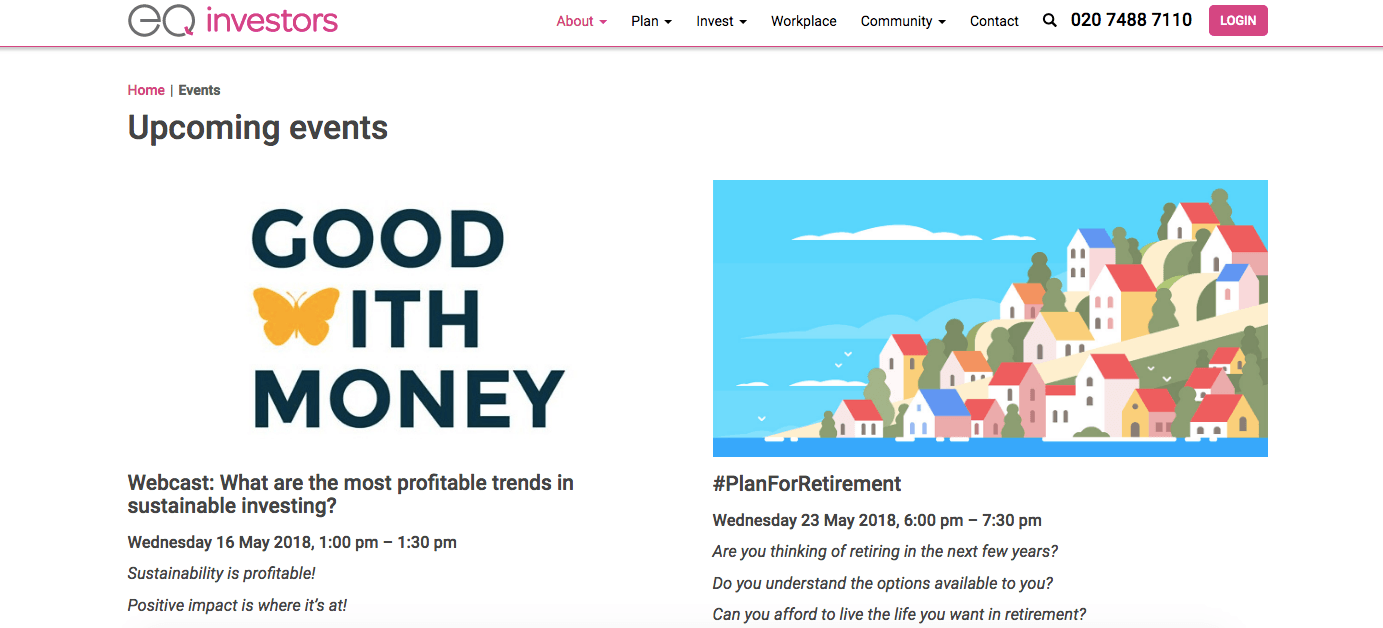 Summit Media UK is a leader in the retail and e-commerce space and recognizes that connecting with prospects through traditional marketing methods were getting harder and they needed a new way to build relationships. Pairing their extensive white papers using proprietary data analysis, they can use the research for multiple marketing campaigns. They are also leveraging their content to host events at their London headquarters for networking and thought leadership. "By hosting events, this gives us a personal way to connect and show our authority in the industry," John Readman, Director of Sales and Marketing explains.
Another trend is to empower your clients to advocate on your behalf, naturally producing another type of user generated content. Online photography community and marketplace, 500px, is excited to implement their brand ambassador program. "We are very excited about new brand ambassador program where we hope to engage with the 500px at a micro-community level. We will focus on how our users can benefit from being part of the 500px community rather than focusing on pushing our users to buy anything. Our community is at the heart of everything we do – and we hope our ambassador program will reflect that."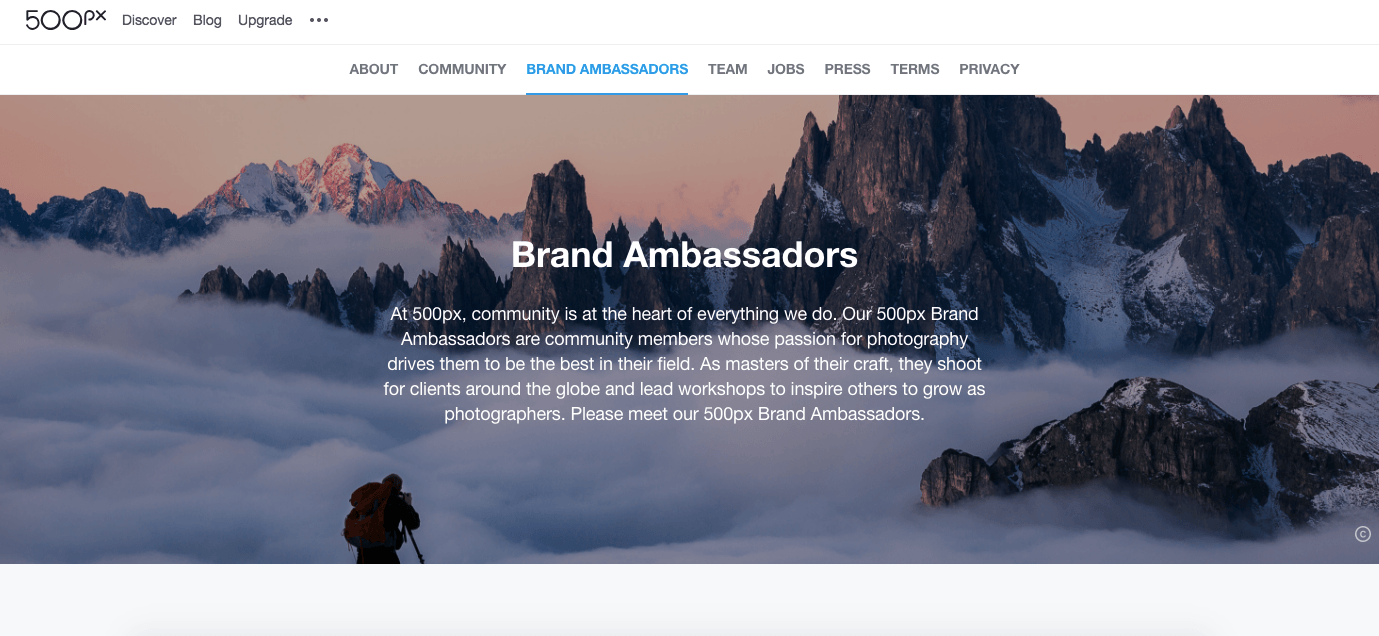 PETA is also empowering their community by enabling their base to post live stream videos to social media outlets like Snapchat, Instagram, and Facebook under the PETA brand. Joel Bartlett, VP of Marketing explains, "Live content not only shows the work PETA is doing but shows the people in our community where they fit in line with bigger trends. It's a great method to highlight the people who are doing the work on the ground whether it's at a demonstration or a food workshop."
Considerations for Implementing Your Own Content Strategy
The content you share must align with your business goals. Perkbox, an employee engagement solution, knows that their brand is the most important asset they have. Chieu Cao, Co-Founder and CMO notes "Today, better than ever before, we're linking our thought leadership with our missions. We're positioning ourselves as an exciting brand to work for (internally) and to own and use (externally) through clearly articulating our sense of purpose – to revolutionize workplaces – using more than just our products- through a very powerful marketing strategy."
On the other hand, GoProof is keeping things simple when it comes to messaging for their content, "What works and continues to work best is inbound SEO based marketing, and that is the lifeline of our business," Emerson Welch suggests, "We keep it simple when we to talk to our audience. We find that an informal tone resonates with more people from Generation X and found that older generations are starting to think like younger generations. So we never want to sound too harsh or salesy."
As a company heavily invested in providing value to our community through content, these strategies all ring true with our own at Pagely. We find ourselves constantly considering how we can stay at the forefront of providing people with what they truly need to know, as well as information that just helps to pass the day a little quicker.
In terms of providing your community with what they need to know, take our recent survey on WordPress pain points, for example. We ran this survey to understand how our customers, and potential customers felt about WordPress in last year. Then, we realized the insights we gleaned are valuable for the wider WordPress community- many of whom use Pagely. By publishing the results, we were helping our users learn from the same valuable data we collected, so we created an easy to digest infographic for quick sharing.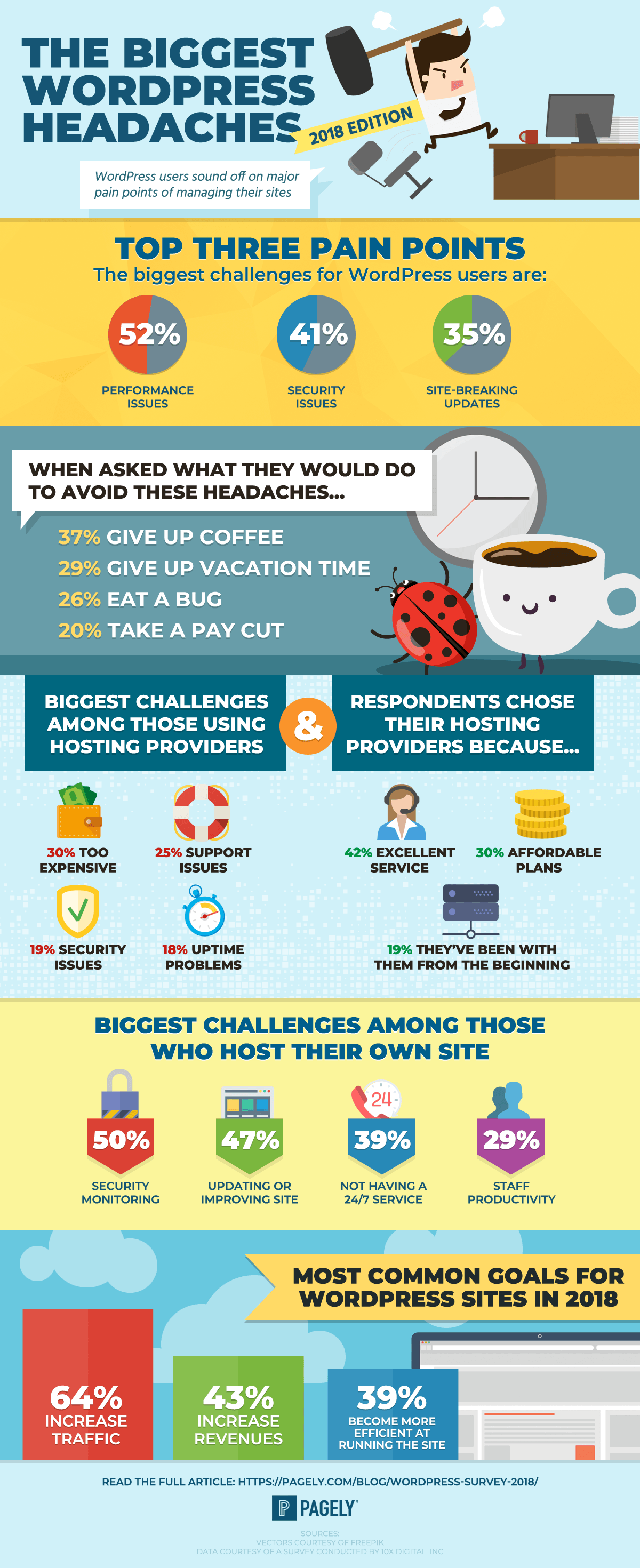 Take these considerations, and run with them to identify what's going to work best for your own content strategy. Often times we can learn the most valuable lessons from listening to how leaders in our field are doing their jobs well.
We hope all you marketers out there learn something, or at least become inspired by the interviews we conducted. Thanks for reading!