I think there are several events through the life of a company where you can reflect back and declare as a watershed moment. Today I am happy to announce what I believe will be one of those moments in the life of Pagely. This summer we made an offer to one of the brightest developers we have had the privilege of knowing and without delay he accepted the role of Pagely CTO.
Josh Eichorn has some history with us. Back in 2006 he built the original prototype of Pagely which kicked off the whole WordPress-as-a-Service concept. He went on to work for Cisco and Stumbleupon.com as the Director of Engineering for that last 5 years. Josh moved his family back to Arizona from the Bay Area in early September and immediately began making strong forward progress on our product and service. As CTO Josh will be implementing a host of improvements around scalability and stability of our server stack in addition to new service and product offerings we have in the works.
Please help us welcome Josh to the team!

— Joshua Strebel, Co-Founder and CEO
* Press release below *
Pagely® Turns 4, Hires Former StumbleUpon Director of Engineering Joshua Eichorn as CTO; Adds Last.fm & Twitter as Clients
Chandler, Arizona – Pagely, the managed WordPress Hosting service, is celebrating their 4th year in business this month. The Chandler Arizona based company was founded in 2009 by Joshua and Sally Strebel, who have declined the typical VC route to maintain independence. On the heels of their recent acquisition of competitor BlogDroid.com, Pagely was recently rated the #1 managed WordPress host by WPMU.org, the largest and most respected WordPress Multiuser information source.
As a managed WordPress host, Pagely takes care of performance tuning, security (malware & DDoS protection), and updates to the WordPress core as well as plugins. Notable customers of Pagely include Microsoft's Yammer, Groupon's Fee Fighters, Vail Resorts, Vonage, and the American Medical Association.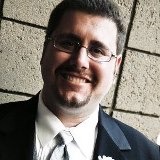 New CTO Joshua Eichorn had been with StumbleUpon.com for the past 5 years. Prior to StumbleUpon, Josh was a consultant for the Cisco Learning Institute, VP at open-source project PEAR, and built the original Pagely prototype as a contractor in 2006. He holds a B.S. in CIS from Arizona State University. Josh is also a published Author of the technical book: Understanding AJAX: Using JavaScript to Create Rich Internet Applications [Prentice Hall, 2006].
"I am excited to be given the opportunity to help accelerate the momentum Pagely has enjoyed. WordPress is such an ubiquitous piece of software and we have big plans for the future around delivering a painless experience for the millions of consumer and technical users." said Joshua Eichorn.
Josh will be working on adding additional core features to the Pagely service offering, expansion to additional datacenters, channel partner integration, technical recruiting, and overseeing all aspects of development.
"Josh's passion for creating great products and keen understanding of scalability will help us continue to be a leader in the space we pioneered" said Sean O'Brien, director of marketing at Pagely.
Pagely continues to grow with the launching of addtional datacenters and has recently added Twitter (via recently announced MoPub acquisition) and Last.fm as clients. To help celebrate their 4th anniversary, this month Pagely is running a special offer of first month completely free to users who sign up. .
NOTES
Joshua Eichorn's Linkedin Profile