Talk to any boots to the ground entrepreneur, especially in tech, and they'll tell you Mixergy is one of the podcasts they listened to when they were getting their business started. The same goes for us. That's why we're psyched to announce our co-founder and COO, Sally Strebel, as the latest guest to go under the gauntlet with Andrew Warner (who we know and love).
Andrew, the host of Mixergy, asks self-proclaimed uncomfortable questions to dig deep into the success and failures of the most successful business founders and thought leaders. With that preface, we weren't sure what Sally was getting into ahead of time, but we jumped at the opportunity to share our story on such a well-respected platform.
Listen to the full interview here, or on Spotify below.
Sally and Andrew dig into topics that cover how Pagely got started over a decade ago how we were able to grow into one of the most well respected Managed WordPress Hosting providers in an age before social media marketing even existed, and why they turned down funding from Matt Mullenweg, one of the famed founders of WordPress and now CEO of Automattic.
Plus, you'll want to listen closely as Andrew and Sally get to the end of the interview when Sally lets you in on a little secret that will be redefining the future of Pagley. Tune in.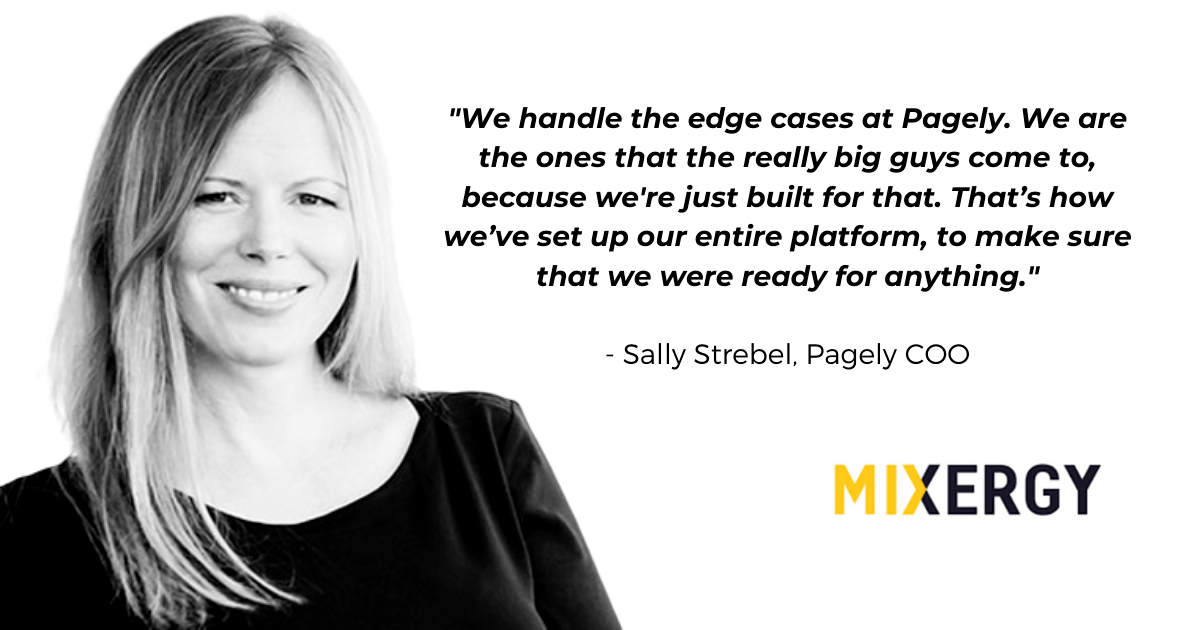 We're making it a priority to introduce you to the faces behind Pagely… Any developers should not miss Maura Teal, Pagely Engineering, on her detailed documentation strategy for distributed teams. Interested in supporting equal pay for women? Watch Lizzie Kardon, Pagely Marketing, on NBC fighting for pay equality.
Follow Sally on Twitter, but beware you might blush on occasion because this female founder tells it like it is.