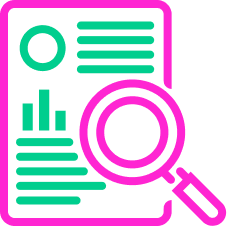 Bullhorn Reduces Downtime Instances by 90% With Pagely
Pagely's proactive support and powerful WordPress web hosting eliminate frustrating downtime and boosts website speed for Bullhorn.
Visit Bullhorn.com
---
About Bullhorn
Bullhorn is the global leader in software for the staffing industry. More than 10,000 companies rely on Bullhorn's cloud-based platform to power their staffing processes from start to finish.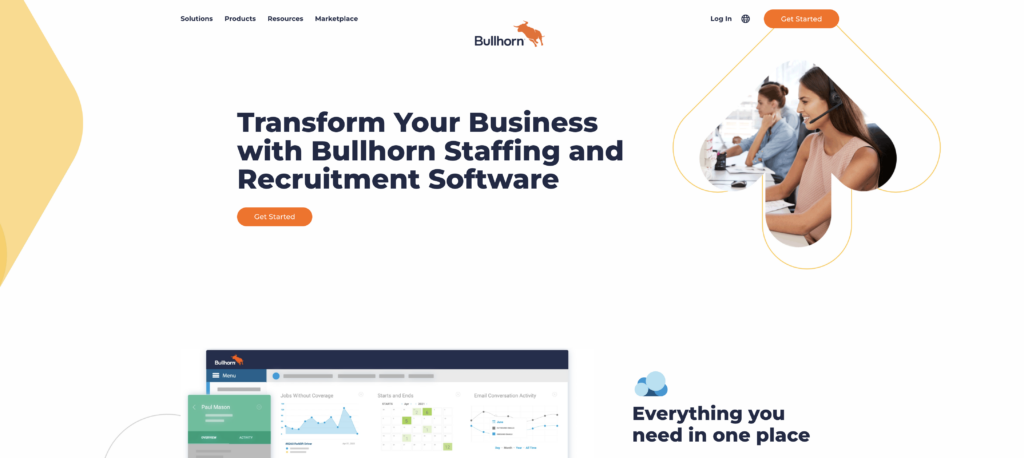 Since its launch roughly 20 years ago, Bullhorn has grown into a global operation with more than 1,600 employees that serve clients ranging from startups to international enterprises.
The team in charge of digital marketing includes Vice President of Marketing Catherine Carangelo, Head of Web Strategy and Operations Jeffrey Wieczorek, and Web Developer Julian Ruiz.
Stranded During Downtime Without Real Answers or Support
Before working with Pagely, Bullhorn experienced a number of hosting challenges, particularly excessive downtime.
In the year before they switched to Pagely, the website had 11 outages, and three exceeded 15 minutes in length.
For Catherine and her team, this wasn't an acceptable performance standard. As a SaaS company, keeping its website up was crucial to building trust with existing and potential clients.
Bullhorn's team found that their hosts rarely identified the root cause of any performance issues. Web developer Julian describes how other vendors "didn't really get to the bottom of why it was down, or they couldn't help us."
According to Catherine, issues "were never fully resolved unless you took the time to push it." And even once the website was back up, there was little trust that the solution would last.
"It felt like a Band-Aid fix, not a long-term solution, resulting in recurrent issues."
Catherine explains that they "wanted a partner that was more proactive and hands-on in helping us solve problems and better equipped to determine the root cause of different issues on the website." This sparked the search for a hosting provider that could deliver reliable performance and high-level customer care.
Pagely Takes a Proactive Approach to Downtime and Reduces Outages by 90%
When Bullhorn switched to Pagely, it was essential for them to find a hosting provider that offered top-tier performance and took a proactive approach to reduce downtime.
They also wanted to work with a company with WordPress expertise that functioned as a strategic partner that could understand their business and help them grow.
It didn't take long for Catherine and her team to notice the difference with Pagely. Right from the migration, Bullhorn's experience was entirely different than before.
Julian explains:
"Previous migrations took two and a half months. Pagely did it overnight. They did it in a matter of hours. It was so easy."
Once the website was moved over, Bullhorn's previous downtime issues stopped almost completely.
Pagely's team also took care to figure out the reason behind any performance issues and bring these to light for Bullhorn. According to the Head of Web Strategy and Operations, Jeffrey, "their real-time support has been top notch. When incidents did arise, we always received a very in-depth root analysis report, which we didn't get from previous providers."
Managed WordPress Hosting That Delivers a Noticeably Faster UX
For Catherine, Bullhorn's website has always been a main priority. "Our website is the most valuable digital asset we have. It's where we generate the majority of our leads. Uptime performance and speed are key."
With Pagely, her team doesn't have to worry about unpredictable downtime. Not only does the website stay online consistently, but its performance has significantly improved.
Jeffrey explains that the "average page load time is 1.2 seconds faster, which is really good."
After the switch to Pagely, Jeffrey has heard from both internal stakeholders and external vendors that the website has been noticeably faster.
The Consultative Partnership: "An Extension of Our Team"
Another area that Pagely has been able to support is Bullhorn's acquisition strategy, which involves the management of the newly acquired companies' web properties.
As Catherine puts it, "Pagely acts like an extension of our team when it comes to our web properties."
While Bullhorn continues to grow, the marketing team has found Pagely's real-time support channels essential.
With former providers, they were unable to get in touch with support in moments of downtime when real-time assistance was needed.
After switching to Pagely, the team can get in touch via a Slack channel and phone support at any point in time. Not to mention, Pagely's communication channels work both ways.
Jeffrey points to another instance of partnership where he realized the CDN wasn't being used to its full potential and reached out to Pagely for advice.
He says, "they recommended an in-house tool called Mercury that would enable us to leverage the CDN more. Since then, we've set it up on our staging server with Pagely, and it's working great. Our next step is to work closely with them to get it to production."
He also explains that with Pagely:
"You get a real person, and their response time is quick, within a few minutes. Their team isn't afraid to roll up their sleeves, dig into the problem, and solve it."
After struggling with frequent downtime and inconsistent customer service with previous hosts, Catherine and her team have found the strong partner they were looking for in Pagely.
She describes the feeling as "a level of trust we didn't have with other providers. Pagely gives us peace of mind when it comes to our web properties."
When asked if she would recommend Pagely to other businesses, Catherine says, "Pagely is an excellent partner. They're consultative, and you can trust their advice and guidance."
If you also want to enjoy the perks of partnering with us, explore Pagely today.
---

Discover how os.me used Pagely to help pivot from blog to community platform and achieve their goal of over one million monthly viewers.
Learn More

Discover how LifterLMS stopped switching hosting providers every few years and supported their business at scale with Pagely.
Learn More

Discover how Care.com improved its agility by switching to Pagely and streamlining its update process to content-driven website pages to support faster releases.
Learn More
Let's talk
Whether you're a fast-paced media outlet or Enterprise with precise regulatory requirements, Pagely is designed to exceed your needs. Our customizable hosting solutions help the world's biggest brands effortlessly scale WordPress.
---
Want to know more?
Let us know what questions you have and we'll set up a complimentary consultation to discuss how Pagely can bring your website to the next level.