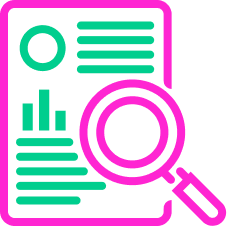 os.me's Community Reaches 1M Monthly Views With Pagely
Discover how os.me used Pagely to help pivot from blog to community platform and achieve their goal of over one million monthly viewers.
Visit os.me
---
About os.me
os.me is a community-powered spiritual wellness startup with more than 35,000 members. The company publishes content for its users and curates a personalized feed for each member where they can read and interact with others.

Content on the platform covers 30-40 topics, ranging from spirituality and meditation to philosophy and relationships. CEO Pankaj Kumar joined the company during its transition from a publication to an online community.
os.me's Pivot From a Blog to a Community-Driven Platform Comes With Challenges
os.me initially launched as a blog. In 2021, it started experiencing significant growth.
When Pankaj joined the team as CEO, he realized the website's potential as a community-driven platform. So, he started the process of transforming the website from a blog to an online community that created a curated experience for each member.
It was during this change that more frequent hosting issues began to arise.
As more members joined, Pankaj and his team noticed a spike in performance issues. The os.me website provides a personalized experience for each community member, and many of the issues popping up were related to the personalization elements.
"We started seeing a lot of performance challenges related to personalization, and that's when we began looking for a new hosting provider," Pankaj says.
At first, the team wondered if there were inherent issues in WordPress itself and began investigating. They discovered they had compatibility issues with their current hosting provider.
After speaking with external consultants, Pankaj learned that the company's current hosting solution was not optimally set up for their website. In particular, the shared hosting environment negatively impacted os.me's users since resources were often pulled in other directions.
"From a virtual hardware perspective, a noisy neighbor can negatively impact you. We were seeing that happen all the time on our website," Pankaj notes.
He adds, "We were very sure we wanted to grow the community, and these types of problems were going to become worse as our user numbers grew."
The consultants then suggested the team look for a dedicated managed hosting platform that could scale with their community.
os.me Searches for Superior Performance and WordPress Expertise
Pankaj came across Pagely in his search for providers that offered dedicated managed WordPress hosting options. He describes the experience as pleasant from the start.
"I had a very positive experience speaking with them. I was quite impressed the entire time."
At the time of the switch, "We were looking for performance. We didn't want to keep switching platforms," Pankaj explains. Instead, he wanted a provider that could help os.me "scale without spending a ton of money."
One of the qualities that stood out to Pankaj when evaluating different providers was Pagely's expertise and willingness to be flexible.
"It was fantastic. People were willing to come on a call and discuss. They were very knowledgeable and gave precise advice. We achieved more in 30 minutes with Pagely than we could with other providers in a few hours."
He also appreciated Pagely's technical expertise and WordPress experience since he wanted his team to focus on content production. As he puts it, "We can build a platform, too, but we're not WordPress experts."
Pagely Helps os.me Streamline DevOps and Optimize Website Performance
For Pankaj and his team, the migration process involved a lot of learning. But they found Pagely to be a reliable communicator that helped them grow.
"Pagely was able to explain issues in the migration process and tell us exactly why we weren't seeing the speed we wanted. That was super valuable," Pankaj says.
Once the website was moved, Pagely gave os.me the ability to customize their hosting solution by picking and choosing the features that best supported the platform.
The team at os.me found the Press Thumb feature especially helpful. Press Thumb is a Pagely tool that takes images you upload and automatically sizes them down correctly.
"The performance with Press Thumb is fantastic. It's easy to resize images on the fly," Pankaj notes.
The ability to streamline image optimization was key to the team's performance and ability to scale without incurring higher costs.
Pankaj explains that the "community uploads a lot of images — they were growing like crazy. Pagely offloads all of these to Amazon S3, so we don't have expensive storage."
Overall, Pankaj has been impressed with Pagely's speed and flexibility. "They're super fast, and they give us lots of options to choose from when we're trying to build new features and capabilities," he says.
The team has also seen an improvement in its DevOps capabilities. Before Pagely, cloning the production website for testing and development purposes was especially expensive because all of the images would be copied, too.
"Pagely worked with us to find a solution that lets us pick and choose what we want to copy," Pankaj says. "Now, we have an automated process, and all of our developers can clone what they want."
os.me Reaches 1 Million Monthly Page Views With Pagely
Pivoting the os.me website from a blog to a community presented significant growth opportunities. But it was also the source of Pankaj's main challenges. The brand could attract new users in waves, but that resulted in performance issues on the website.
"Before Pagely, we had an internal goal of reaching one million monthly viewers, but the speed of our website was getting in the way," Pankaj says.
Frequent performance issues were becoming a barrier to growth, especially from organic search. Pankaj adds, "We were hovering around 600,000 to 700,000 monthly views with roughly 80% of our traffic coming from Google Search."
However, since website performance and stats like Google's Core Web Vitals impacted the team's ability to rank, os.me was stuck. It was as if the website was blocked by a self-induced glass ceiling.
That all changed when they moved to Pagely.
"Before, all of our pages were in the orange or red zone when looking at Core Web Vitals. Now, 90% of our pages are in the green and performing well," Pankaj says.
Soon after migrating, Pankaj noticed the UX improvements enabled os.me to break past their previous monthly user barrier and achieve his initial goals.
"Three months after switching to Pagely, we achieved our goal of more than one million monthly page views. Our pages performed better, and that improved our Google rankings and organic traffic."
Dedicated Managed WordPress Host Enables Community and Company Growth
In the six months since switching to Pagely, os.me's community size has grown 70%, and their revenue has increased 15%. With the help of Pagely, the team has created an online community that can scale without growing pains, and the same applies to the company itself.
As Pankaj puts it, "Pagely has also enabled us to grow our team in a way that supports our goals more."
os.me's partnership with Pagely means that Pankaj doesn't have to worry about managing the website and monitoring performance issues. Instead, he can reinvest in areas that fuel more growth.
"We are able to bring in people who have a direct impact on our top and bottom line instead of needing to hire people to administer things," he says.
For more information on a Dedicated Managed WordPress Hosting Solution that enables real business growth, explore Pagely today.
---

Discover how Care.com improved its agility by switching to Pagely and streamlining its update process to content-driven website pages to support faster releases.
Learn More

Discover how LifterLMS stopped switching hosting providers every few years and supported their business at scale with Pagely.
Learn More

Pagely's proactive support and powerful WordPress web hosting eliminate frustrating downtime and boosts website speed for Bullhorn.
Learn More
Let's talk
Whether you're a fast-paced media outlet or Enterprise with precise regulatory requirements, Pagely is designed to exceed your needs. Our customizable hosting solutions help the world's biggest brands effortlessly scale WordPress.
---
Want to know more?
Let us know what questions you have and we'll set up a complimentary consultation to discuss how Pagely can bring your website to the next level.