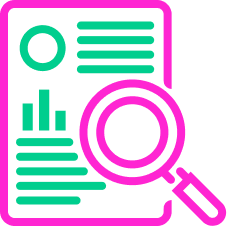 Learn How LifterLMS Scaled With Pagely WordPress Hosting
Discover how LifterLMS stopped switching hosting providers every few years and supported their business at scale with Pagely.
Visit LifterLMS
---
About LifterLMS
LifterLMS is a WordPress plugin that offers a powerful and user-friendly online learning management system (LMS) for educational entrepreneurs.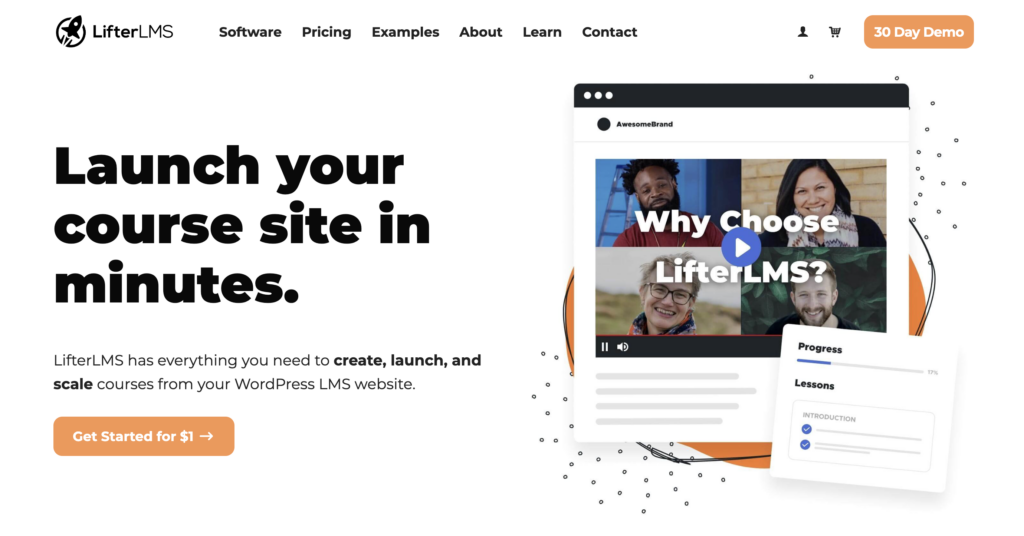 CEO Chris Badgett founded LifterLMS in 2014 with the goal of democratizing digital learning by providing technology that helped educational entrepreneurs launch better courses and reach their learners.
Now, in addition to providing class-building software, LifterLMS has features that facilitate monetization, optimize learner engagement, and enable course marketing.
Customers range from DIY-ers to established WordPress developers. The platform empowers people to create, launch, and scale high-value online courses and membership sites with WordPress.
The Challenges of Entry-Level Customer Support for a High-Tech Team
One of the main hosting challenges Chris had was finding a provider that offered top-tier tech support.
Unlike many other small businesses, Chris's team at LifterLMS included a group of highly-skilled developers who developed the product. This meant his developers were able to figure out basic problems. If they were contacting tech support, it meant they needed someone with equal or higher expertise.
As he explains it, "We're power tech users, we move fast, and we need something beyond entry-level support."
Unfortunately, the hosting providers that offered small business solutions didn't have support teams that could match the skill level of the developers at LifterLMS. This left Chris and his team constantly coming into contact with frustrating support interactions and recurring website problems their providers couldn't solve.
In one example, he recalls an issue with the CDN that caused images to disappear from the website. Chris's developers were able to isolate the issue to a problem within their hosting provider's control.
When they reached out to find a solution, their provider denied their role in the issue and claimed they couldn't solve it. It was only after LifterLMS switched hosting providers that the problem vanished.
This example was a regular occurrence for Chris, who explains, "Any time a problem would arise, other hosting providers would blame a plugin, a theme, or WordPress itself. Then, they would point to unhelpful documentation and come back to ask for a five-star review."
After enough of these interactions, Chris and his developers were determined to find a hosting provider that offered scalability and support. Their requirements were simple: "The hosting needs to work, and in instances where it doesn't, we wanted a provider that was helpful."
When they set out once again to evaluate potential providers, it was Pagely's tier-less support that intrigued them the most. Instead of providing different levels of support, Pagely's entire team of customer care individuals is composed of technical experts.
Reliable WordPress Hosting That Supports Businesses at Scale
At the time, Chris was evaluating four or five different providers. Out of all of his demo calls, Pagely impressed him with their technical expertise and dedication to high-quality service.
He also knew of several other WordPress software companies that had successfully switched to Pagely. All of this was enough for him to switch, and the hosting experience was immediately different.
During the migration, Chris reported that the entire process was fast and smooth. Chris was continually hearing from his engineers, "Wow! We should have done this a long time ago."
After the transition, Chris remained impressed with the company's performance and the quality of its support team even as LifterLMS continued to grow.
Before switching to Pagely, the company's growth had caused issues with several hosting providers. "As our business grew, our problems changed, and other hosting providers couldn't handle the scaling." This meant that instead of working with a hosting solution that could grow with them, LifterLMS had to look for a new provider roughly every two years.
Fast forward to the present, and he's proud to say they've been with Pagely for five years. "With Pagely, the need to move every couple of years just stopped." In particular, Chris's team has found that Pagely's continuous integration tools are excellent for supporting their auto-deployment.
However, once the pandemic hit, it was time to put Pagely to the test. As brick-and-mortar companies began shutting their doors and more people looked to the internet to launch new businesses, LifterLMS saw an unprecedented boost in new customers.
During that time, waves of new users and paying customers flooded the website and the platform. According to Chris, "Pagely scaled right through all of that with no problems."
Since the pandemic, LifterLMS has more than doubled in size. With the help of Pagely, they were able to scale without running into problematic technical issues. And whenever an issue came up, Pagely's expert team was able to help LifterLMS find the right solution.
Although Chris chose Pagely because of their top-tier support, he's found that the company's excellent performance means he doesn't often have to call support.
The irony isn't lost on Chris. He says he "loves speaking with Pagely and their whole team. But the main benefit they provide is that I don't have to talk with them often because their service works."
A Provider Partnership That Goes Beyond Traditional Vendor Service
Chris's journey began as a desperate search to find an end to the frustrating service calls with hosting providers that simply didn't have the same expertise as his team. In the end, he found much more than a vendor — he found a strategic partner for LifterLMS.
Although he doesn't have to contact Pagely often to resolve issues, he's had many opportunities to work with them in building his business.
"In the WordPress community, it's all about brand, humanity, and culture. Pagely has that fun culture we interact with when we go out into the WordPress community. They've been very human during the whole process."
When asked if he would recommend Pagely, Chris says, "If you're scaling and ready for a high-quality WordPress host with the best support in the industry, Pagely is a great option. They work with you more as a partner than simply a vendor."
Working with Pagely has shown him that a relationship with a hosting provider can be much more than a simple transaction: it can be a pillar that supports growth in several areas.
Ultimately, Pagely was able to provide Chris and his team with the scalability and support they needed. Beyond those, he discovered that Pagely has also provided stability and reliability.
As he puts it, "Our website does a lot of heavy lifting, and it gets a lot of traffic. I sleep better at night knowing it's on Pagely."
For more information on high-powered, reliable hosting for your website, explore Pagely's solutions today.
---

Discover how os.me used Pagely to help pivot from blog to community platform and achieve their goal of over one million monthly viewers.
Learn More

Discover how Care.com improved its agility by switching to Pagely and streamlining its update process to content-driven website pages to support faster releases.
Learn More

Pagely's proactive support and powerful WordPress web hosting eliminate frustrating downtime and boosts website speed for Bullhorn.
Learn More
Let's talk
Whether you're a fast-paced media outlet or Enterprise with precise regulatory requirements, Pagely is designed to exceed your needs. Our customizable hosting solutions help the world's biggest brands effortlessly scale WordPress.
---
Want to know more?
Let us know what questions you have and we'll set up a complimentary consultation to discuss how Pagely can bring your website to the next level.