We've all been there. Spent hours writing a post, hit publish and… got nothing.
The web sure can be a lonely place when your comment count is zero. It feels like you're talking to a brick wall as digital tumbleweeds go passing by. Kinda reminds me of that well-known philosophical thought experiment:
"If a blog post falls in a forest and no one is around to read it, does it make a sound?"
Okay, so maybe I've swapped out a few words, but you get my drift.
The truth is, creating killer content that people love to read and share takes time and money to produce, and in most niches, you'll be competing with hundreds of other blogs for the attention of the same group of readers. So if you want to increase your readership your content needs to have a special something.
Or you just need to be really good at promoting it.
Fortunately, there are some tried and true tactics you can employ to boost your readership and drive sustainable traffic to your content. These tactics do require a bit of work, at least at first while you put new habits in place, but they are guaranteed to pay off in the long run.
These tactics will work with all types of digital publishers, including bloggers, marketing professionals, agency and business blogs, universities and educational institutions, and even small startups and large corporates. It's best to start small and continue experimenting, measuring and analyzing what works best for your website.
Understanding your audience and how you can help them
All those hours you spend crafting content is, of course, for the benefit of your readers (unless you're writing content for yourself, in which case you might want to think twice about whether digital publishing is for you!). So it's important to understand who your readers are, what they want, and how you can solve their problems.
Blogging Wizard suggests thinking about the following question:
My website helps ?? who ??.
For example:
My website helps university undergraduates who want to learn more about the admissions process.
Once you've answered this question, your next stop is analytics.
Google Analytics is the go-to for gathering quantitative data about your audience and traffic, such as where they are coming from (where they physically live and which website referred them), their age and gender, average time on site and bounce rate.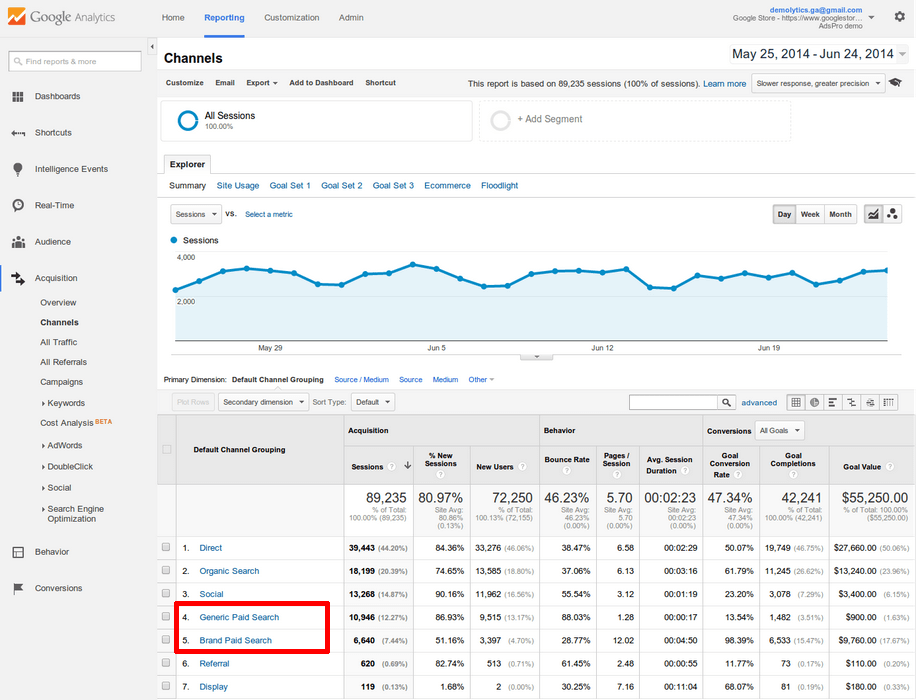 There are also other tools like Clicky that can help you glean further insights into who is reading your content.
Quality over quantity
If you want your content to rise above the noise, it needs to have a special something that will inspire your readers to share your articles and, ultimately, keep coming back for more.
This means investing time in crafting well-written, quality content that is useful and helps solve your readers' problems.
"Pillar" articles are what you should be aiming for. According to Yaro Starak who coined the term, these are usually tutorial-style articles aimed at educating your audience about a particular topic.
So how exactly do you go about putting together a pillar article? Yaro's in-depth explanation is well-worth reading, but here are a few other pointers to keep in mind:
Keyword research Before writing any new article, always do your keyword research first. Find out what topics interest your readers because that's what they want to learn more about and where you should be focusing your efforts.
Know your competition. Always cover topics in more detail than other articles on the web. A quick Google search will show you what other sites have published about a particular topic.
Word length. Consider the length of your articles and A/B test different word counts to find the optimal length for your site.
Craft catchy and benefit-driven headlines. On average, 8 out of 10 people will read the title of an article, but only 2 out of 10 will read the entire article. So hook your readers in from the great go with a great title.
Publish useful, in-depth content. If you're trying to decide between publishing one in-depth article a week or three shorter ones, go with the one comprehensive article. You'll add more value to your website and your article will have a higher chance of being shared.
Be consistent — and write less
Whether you publish multiple times a day or once a month, it's important to be consistent. And it's not just me who advocates for consistency — Google does, too.
Say you publish every day for a week but then a new project comes along, you get busy, and you don't have time to write any articles for a couple of months. What does this say about your website?
Well, it tells readers you're too busy for them, you're not committed to publishing quality content, and it's not worth their time subscribing to your blog or RSS feed.
Neil Patel highlights just how important consistency is in this case study. After publishing four or five posts a month, he admits he got lazy and failed to publish anything for a month. The result? A 21% decrease in monthly traffic. To make things worse, it took three months of consistent blogging to recover that traffic.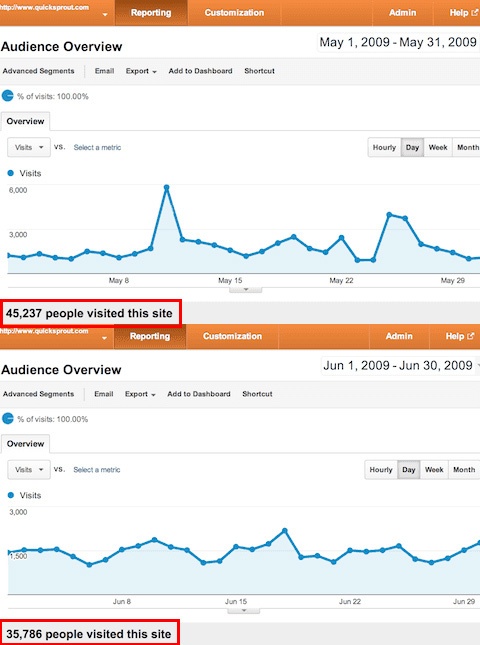 The fact is, consistent publishing shows commitment to your readers, helping you gain trust and build a loyal readership.
Publishing regularly doesn't mean you have to publish frequently, though. If you have the resources to publish every day or even multiple times a day, by all means, go for it! But if you only have the time to publish once a week, that's perfectly fine. Again, consistency is the key here.
Publish different types of content
You're not restricted to just publishing articles. There are so much different types of content you can publish online, from articles and ebooks to podcasts, infographics, and videos.
So if you're a designer or an accountant and find it hard trying to come up with the right words for your website, use the medium that works for you. You might feel more comfortable designing an infographic or creating a screencast than piecing together a 2000 word article.
Different types of content will also appeal to different types of people, which is why it's worth keeping in mind the six different types of learning styles:
Visual: Visual learners learn best through visual images like graphs, images, and diagrams.
Aural: Aural learners learn best through listening to information and conversations, as well as when listening to music.
Verbal: Verbal learners are comfortable with the written word and learn best through reading and writing.
Physical: Physical learners learn best when they are physically doing a task, or when they are moving.
Logical: Mainly people with mathematical minds, the logical learning style involves learning through logic, reasoning, and systems.
Social: People who are social learners, learn best through talking and working in groups.
Creating content that appeals to these different learning styles will not only make your website more accessible to a wider audience, but will also provide a variety of content for your readership to share on social media.
Improving user experience
While publishing quality content is essential to keeping a captivated audience, it's equally important to have a user experience that's just as good. After all, you're competing with hundreds of other sites, so a reading experience that's less than fantastic will send readers to your competitors.
When it comes to the design and user experience of your site, "good enough" is not good enough.
Here are some tips to consider:
Formatting content so it's easy to read. Use appropriate fonts, font sizes and colors. Check out Writtent's tips on how to format a perfect blog post.
Highlight key points with subheadings and bold text. Most online readers are skimmers, so no matter how amazing your articles are, most people will quickly scan through them rather than take the time to read them thoroughly.
Remove distractions. Do you really need that product video in the sidebar? Consider removing distractions from articles on your site, like poor performing sidebars, widgets and pop-ups that offer no value to your readers.
Simplify the navigation. Move links that aren't absolutely essential to your footer.
Update old content. Ensure your content is always up-to-date so that older articles that still contains relevant information, continue to offer value and perform well in search results.
Speed up your site. No one likes waiting around for a site to load, especially when it's a new site you haven't visited before. There are plenty of great WordPress plugins that can help improve page load times on your site, and this comparison post by Design Bombs sets out which ones offer the best bang for your buck.
Fix broken links. Broken links prevent search engines from crawling your site, which in turns means you'll get less traffic. Tools like W3C Link Checker can help you find and fix broken links.
Ensure your articles are accessible. It's important now more than ever that your content is accessible to people of all abilities. You can get up to speed on what's required to make your site WCAG 2.0 compatible here.
Share more than once
Your content doesn't mean much if you're not promoting it, but you already know that since you're no doubt already on Facebook, Twitter, Google+, Linkedin, etc.
But I'm guessing you only share your content on each channel once, right?
When you've spent so much time and money publishing great content, it really doesn't make any sense to share it just once when there's a strong chance people will miss it, never see it again, and never know it exists. However, sharing multiple times ups the odds of catching people who didn't see it the first or even second time.
"Your social media followers aren't like RSS subscribers who see and read every post. In fact, sharing more than once probably is an essential part of providing your audience with the value you promised them. If you don't share your links a few times, they may never see any of your updates."
It's important that you don't share the same message with your followers twice, but you can get around this by framing your messages in different ways:
Straight and Easy: Post Title + Link
The Question: Ask an engaging question to stir conversation
Cite a Fact: Share a fact or figure that is included in your post
Share a Quote: Grab a pull-quote from your article and turn it into a social message
Add Intrigue: Write a teaser message that grabs the attention of your readers
Framing your links in different ways also allows you to gain insight into what works best with your audience. For example, does a straight up headline work better than asking a question or vice versa?
Engage with your readers in the comments
If you're serious about engaging your readership and building a connection with them, responding to comments is essential. After all, if you want people to engage with you, you need to engage with them.
Replying to comments and getting to know your regular readers will not only build a more meaningful relationship with your readership, but you'll likely gain some helpful feedback too.
Just how manageable this is will depend on the size of your site and how many comments you receive on your articles. So while you may not be able to respond to every comment, it's worth trying to reply to as many as possible.
A great example of someone who knows how to engage with readers is blogger Neil Patel. Pick any post he's published online and you'll see that he has responded to readers, sometimes lengthy replies, but often just a quick "Thanks for reading ?".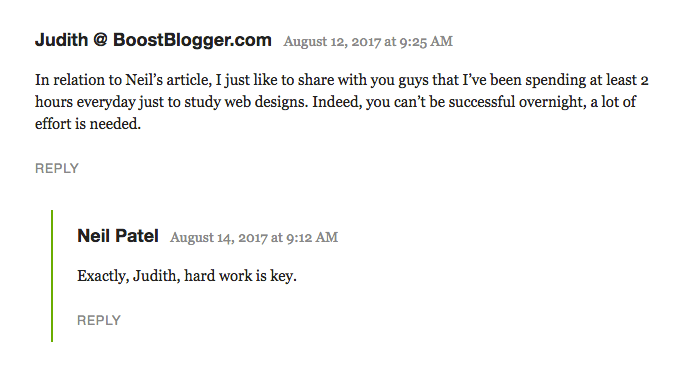 Encourage readers to subscribe
If you don't collect emails, it's time you to get on the bandwagon. Quick Sprout recommends it. Moz recommends it.
Email is a powerful way to reach people. Why? Because a person's inbox is personal and getting their permission to advertise to them in their space gives you a level of distraction-free attention for your content that you just don't get with other advertising channels.
According to Quick Sprout, the site's largest traffic source is not Google or social media, it's email. Email accounts for 13.91% of Quick Sprout's traffic, and those people account for 41% of the overall blog comments. They're also 3.9 times more likely to share the content via social media versus people who came to the site from another traffic source.
The best way to collect emails is by using pop-ups, which we covered in-depth on this blog recently, so click through for a collection of the best pop-up plugins for WordPress.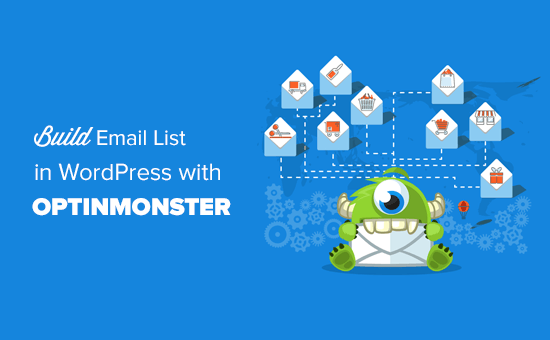 OptinMonster is a great option for displaying pop-ups and collecting emails.
And once you've got an email list in place, make sure to send out regular updates when you publish content to keep bringing back readers to your site.
Be active in your niche's community
Don't publish in a bubble — there's a whole wide world out there of readers who aren't just reading your articles, but the content on other websites, too. So subscribe to other blogs, participate in the comments, join forums and contribute to other websites.
Hang out where your readers hang out. Get involved in conversations on Twitter and Facebook. Share your knowledge. and build your profile. And then when your readers see your name they will recognize you as a thought leader in your niche, someone who really knows their stuff and is an expert in their niche — and whose articles are worth reading and engaging with.
Conclusion
Let's not forget about the basics — obviously, there's no substitute for publishing great content, but I hope this post has given you food for thought and some tactics you can leverage to better engage and grow your readership.
The underlying theme here is that quality is key — there's no shortcutting your way to attracting and keeping an engaged readership — you have to put in the hard yards to reap the benefits.
What other tactics for growing your digital readership do you feel are worth leveraging?