Now is as good a time as any to stock up on WordPress deals to set your site up for success in time for the holiday rush. We've weeded through the slew of deals to present a handful of the good ones here. Deals on themes, plugins, managed WordPress hosting and much more, just in time to assist your team with the holiday rush.
For Building Pages and Themes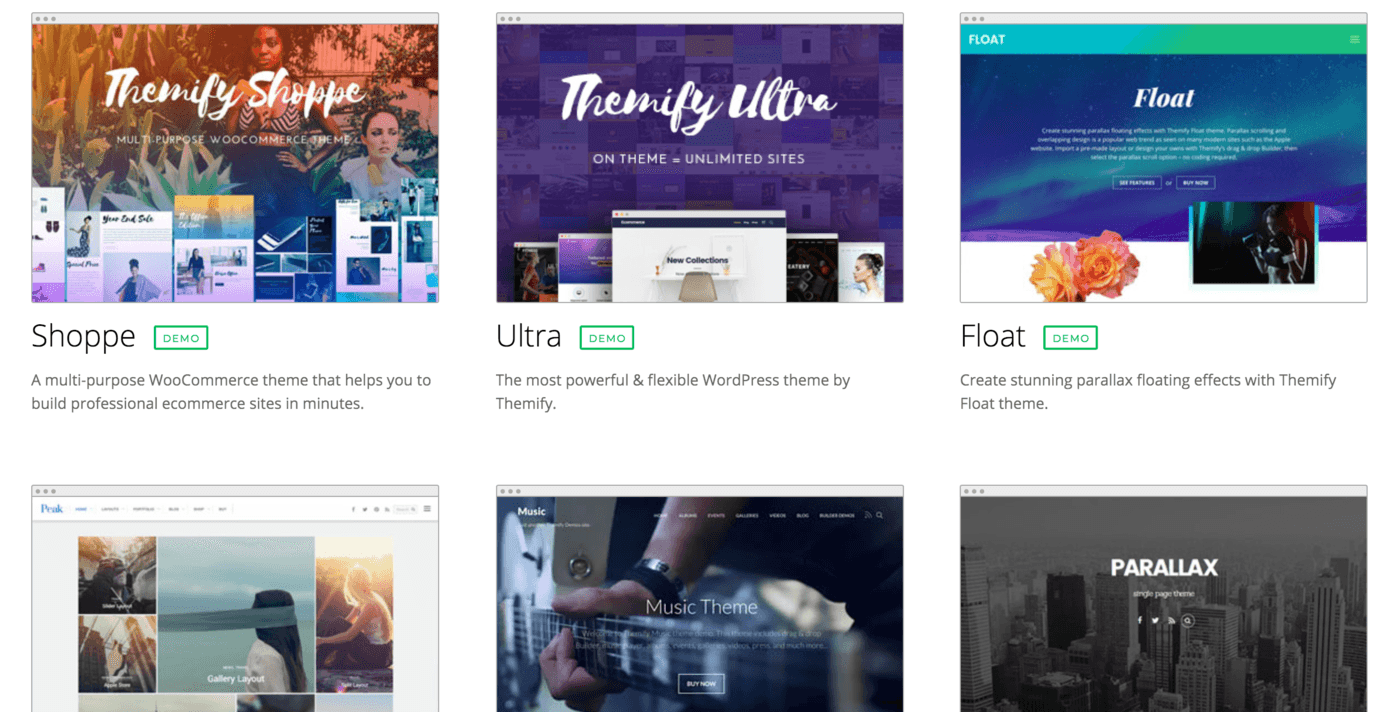 Trusted by over 74,000 customers, Themify provides beautiful, responsive themes for every size business in any type of industry. They also offer a slew of plugins to boost your website including a form field builder, ecommerce functionalities, conditional menus, and much more. The Themify suite will help any business' website stand out, no matter the expertise of the web management team.
Cyber Monday Deal: Themify is offering 40% off all theme purchases. They are also discounting their library of plugins, BBuilderAddons, and even their memberships.
Praised as one of the best page builder platforms, Beaver Builder is a WordPress page builder for even the most novice users. With over half a million users using the service, Beaver Builder is used to build beautiful, professional pages that are easy to create with simple drag and drop functionality. In addition to page building, the plugin provides powerful, flexible themes, fit for any industry.
Cyber Monday Deal: Beaver Builder will be offered at 25% off
Want some WordPress theme inspiration? Check out our post on WordPress Themes to Gawk At.
For WordPress Hosting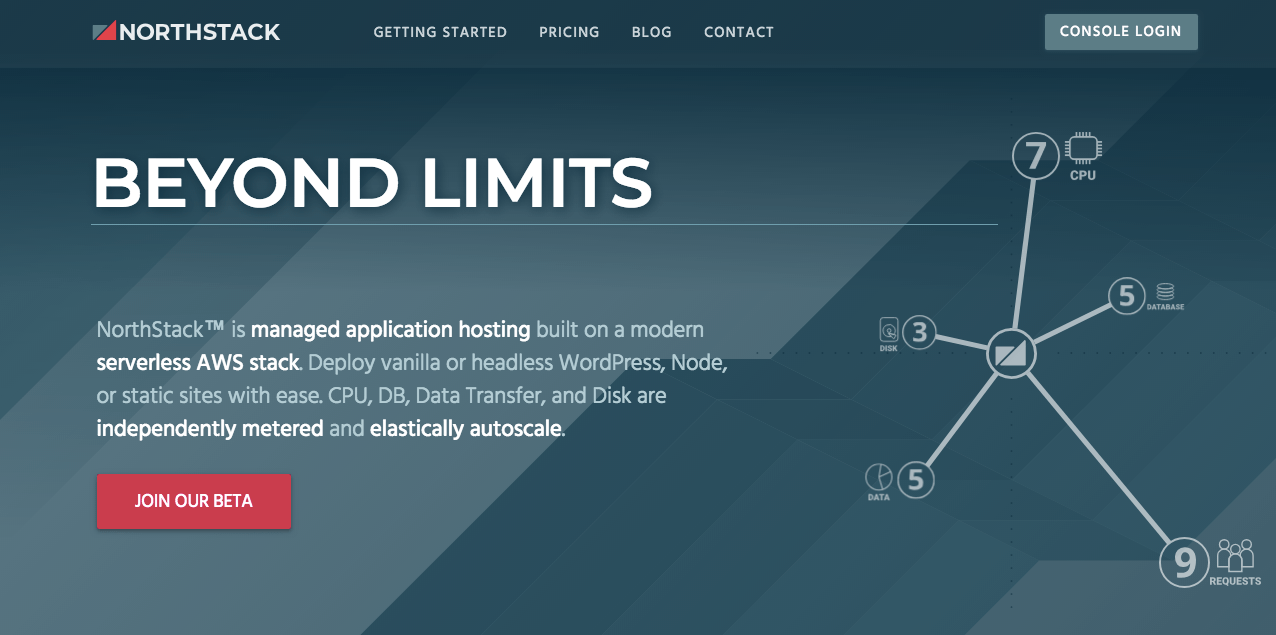 True serverless WordPress hosting is here with our newly released NorthStack product. We deconstructed the traditional hosting plan to free customers from worrying about plan limits or servers. All hosting resources, in addition to Aurora Serverless by AWS, can be thought of as streams in which your site simply plugs into and you only pay for what you use.
Cyber Monday Deal: Join the Beta for NorthStack and get a $50 usage credit. Here's the direct link to join the Beta
For Creating Sliders and Elements
One of the best responsive WordPress Slider Plugins, Soliloquy helps you create beautiful sliders simply. With a drag and drop builder, responsive designs, and slider templates, Soliloquy helps bring your strongest website visuals to life. Soliloquy allows offers dynamic sliders, full screen lightboxes, and a commerce product slider.
Cyber Monday Deal: The plugin is being offered at 30% off
A product by MotoPress, the PrestaShop plugin allows you to transform your product features into a hip slideshow that will turn a casual window shopper into a buying customer. The easy backend management offers a wide range of customization options including categorization options, calls to action, slider duplication for various pages, and much more. The sliders come responsive and mobile ready out of the box and include features such as animated layers, animation effects, and full screen capabilities.
Cyber Monday Deal: 50% off of any plugin, theme or membership plan.
Display your photos beautifully with one of the best WordPress gallery plugins. The Envira Gallery is an easy to build gallery with a slew of features including a drag and drop builder, pre-built gallery templates, and supersize lightbox images. It also has the capability and flexibility for multiple addons such as videos, slideshows, pagination, and much more. The Envira Gallery is built for even the most novice WordPress editors to get their images displayed beautifully in their website.
Cyber Monday Deal: All Envira Gallery plans will be offered at 30% off
For Sales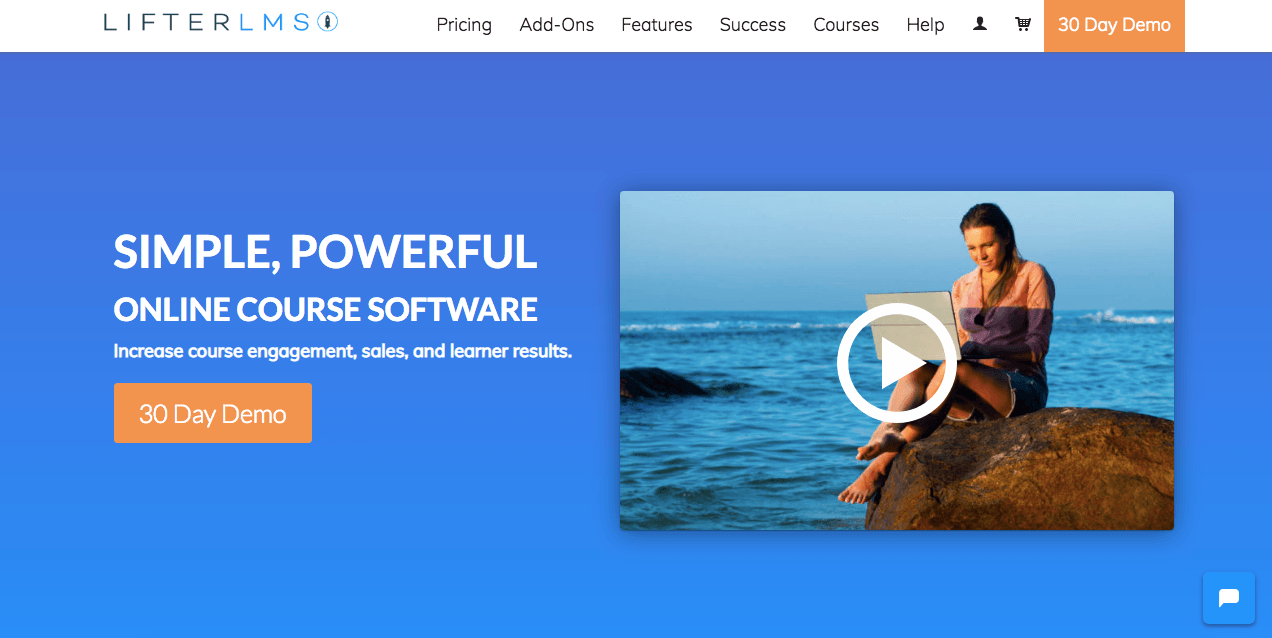 Everything you need to create, sell, and protect engaging online courses. LifterLMS is a powerful LMS plugin for WordPress that helps you increase course engagement, sales and learner results. You can also offer memberships to students and lock your content so only the right people are seeing it at any given time.
Cyber Monday Deal: 15% discount for the LifterLMS plugin
For Capturing Leads
For the most novice WordPress users hoping to capture leads, WPForms is a great solution. With several form templates, a drag and drop form builder, and mobile responsive settings, WPForms can help a business of any size in any industry turn website visitors into leads and eventual customers. WPForms settings including smart conditional logic, instant notifications to respond to leads quickly, and a dynamic entry management interface to streamline your workflow. Make sure to keep up with email marketing trends to ensure your capitalizing on your leads.
Cyber Monday Deal: WPForms will be offered at 60% off
WP-CRM System is an innovative plugin that allows you to add a CRM system to your WordPress website. The robust system allows you to easily manage your contact information, ongoing campaigns, and even invoicing all in one place. The WP-CRM System allows you to keep all of your information on your website – not a third party app – allowing for ease of use and the ability for you to own all of your data for the lifetime of your website. With the ability to integrate with a wide range of apps and extensions, WP-CRM System is a great solution for a small business wetting their toes with customer relationship management.
Cyber Monday Deal: WP-CRM will be offered at 50% off
For many businesses, this time of year can be a hectic one and we can use all the help we can get. Take a good look at your website and marketing efforts and figure out what it needs to assist you in achieving your year-end goals. Take advantage of the Cyber Monday deals and make the last quarter of 2017 the best one yet.
Cyber Monday might only be one day, but the rest of the year is really fair game for maximizing your sales efforts before 2019. Here are our tips to increase your impact on sales this season.