Announcing NorthStack by Pagely
Every now and then we get to do something really big and impactful — something that leaves an enduring mark by changing the way things are done in an industry.
This is not an incremental update to a product or the gradual evolution of a solution, but is a revolutionary approach that upends the status quo. The last launch this big was in 2009 when we created Pagely. We've done amazing things since then, but nothing as innovative as what I'm announcing right now.
Today, again, we're changing the world of hosting.
We're proud to announce a revolution in Managed WordPress Hosting: NorthStack Serverless — an elastic, autoscaling, serverless platform for hosting WordPress, Node, and static sites. WordPress users can now build and run dynamic, interactive websites with plugins in a scalable, pay-as-you-go environment.
Let's break that down a bit.
Pay-as-you-go and only pay for what you use
Users of traditional hosting plans may face a lose-lose proposition. If the site's demand is high, the performance of the site suffers. If demand is low, the hosting company pockets the extra from the unused resources. NorthStack frees clients to pay for only what they use in terms of compute resources, database, bandwidth, storage, and other essential elements of a successful WordPress site. For the first time, WordPress users are free to choose their overhead instead of being beholden to the whims of the host.
Of course, traditional hosting plans from top-tier providers still have their place. NorthStack is not an attempt to put an end to that pricing model. The pricing model we use at Pagely, one that aligns with the needs of annual budget minded enterprises, isn't going anywhere because it's what allows us to provide the unparalleled support experience that differentiates us from other solutions.
What NorthStack offers is better suited to a wider swath of the marketplace. Agencies, developers, and sites big or small with unpredictable traffic will know exactly what resources they are consuming, have complete budgeting control over them, and be billed only for what they actually use. Support is a la carte as well – allowing customers to scale their infrastructure, without scaling support costs.
Serverless hosting
NorthStack is a brand-new containerized (Docker) hosting stack that integrates a spectrum of serverless functions and serverless infrastructure components, including the AWS Aurora Serverless database service.
The resulting combination allows NorthStack to provision, measure, and elastically autoscale hosting resources to customers on a metered-consumption billing model.
"Serverless still uses servers!" the snarky among you are screaming — and cloud hosting has nothing to do with a rainy day. Just as cloud hosting saved consumers from having to worry about physical servers, Serverless will save customers from having to worry about virtual machines. Think of it as an infinite ocean of hosting resources that you can pull from as needed, without any of the hassles or limitations of a dedicated server or virtual machine.
For several years, Pagely has provisioned Managed Hosting on individual Amazon EC2 instances which provide the security, performance, and privacy our Enterprise customers demand.
A downside of the static nature of a VPS is having to stop and restart the instance to scale it up or down. Another drawback is the inherent waste of over provisioned resources, which also applies to the database backends.
NorthStack maintains the security and performance benefits of VPS by isolating customers to unique containers while allowing these containers to elastically grow and shrink in a real-time, nearly seamless way, always right-sizing allocated resources based on demand.
The platform goes beyond the limits of traditional hosting plans by providing CPU, memory, disk, and data transfer as individually metered resource streams.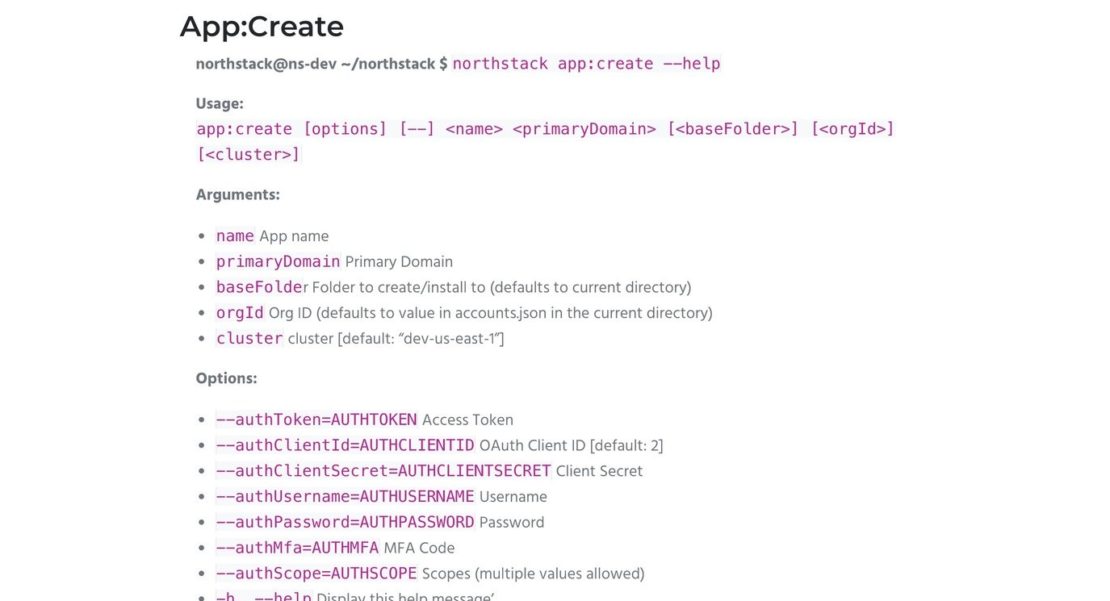 WordPress… and more!
We are expanding from our core focus on WordPress to also provide managed hosting for headless WordPress sites with React/Vue front-ends, static sites and forthcoming support of Node.js, Laravel, and generic PHP sites. This will combine all the benefits of a managed environment with the flexibility to run the software of your choice.
So if you're running a WordPress site, you're going to benefit from our expertise in high-demand Managed WordPress Hosting. We put everything we've learned about WordPress security, speed, and optimization to work for you with NorthStack.
The path to NorthStack has been a fantastic and rewarding journey for us. We started as the first-to-market Managed WordPress host. And almost since launch, we've been consistently recognized as the leader in the now-mature channel we defined. NorthStack will be run as a bit of a separate entity from Pagely with its own account, support, and billing systems.
Today we take the next step in delivering a new, powerful, genre-defining solution to address customers' hosting needs. Since NorthStack is a Pagely product, you know you'll be in a good hands. Regardless of whether you're a Pagely Enterprise customer or a new NorthStack customer, you'll experience the care, integrity, and professionalism that has made us successful.
NorthStack is now available in a limited Beta program that tech savvy users are welcome to join.
A special 'thank you' to a few WordPress community members that assisted with alpha testing and sanity checking this idea: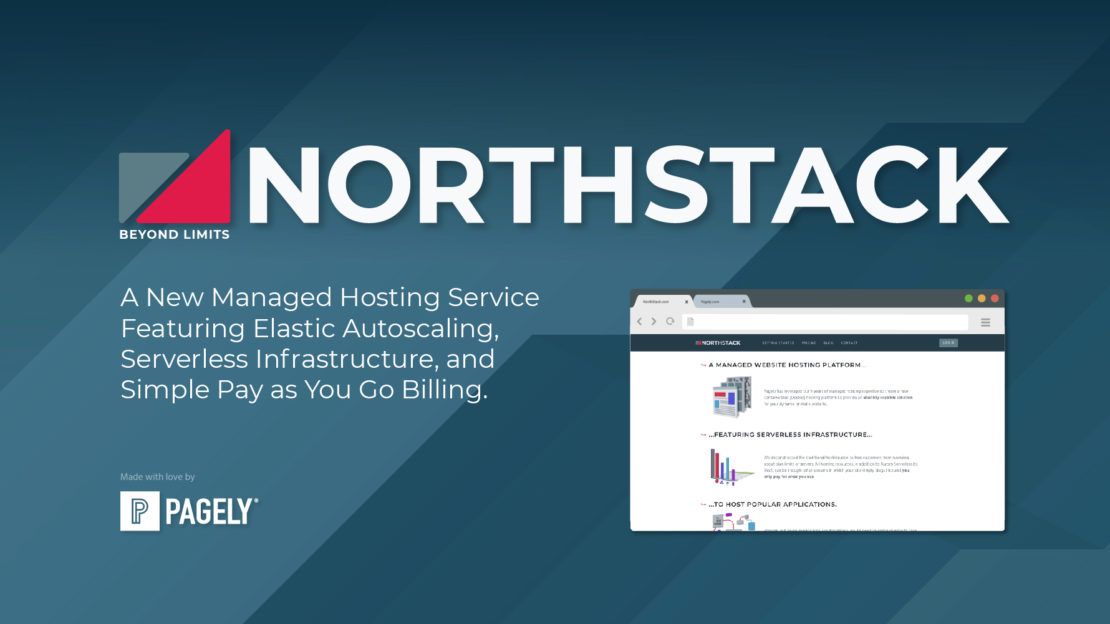 ---
Press Release
Pagely Announces NorthStack, the World's First Truly Serverless WordPress Environment
Disrupts WordPress Application Hosting With Instant Scaling, Unlimited Sites and Pay-As-You-Use Pricing
AWS-Based Environment Provides Boundless Scaling with No Plans or Start-up Fees
Full, Interactive Serverless Feature Set for Dynamic Sites
Liberates WordPress Users from the Burden of the Webhost
TUCSON, Ariz. — October 16, 2018 — Pagely, the flexible managed hosting service for business-critical WordPress projects, today announced NorthStack™, its new managed serverless application platform built on the AWS stack. In an unprecedented first, WordPress users can now build and run dynamic, interactive websites with plugins in a serverless, pay-as-you-go environment.
NorthStack is available immediately in early beta on a limited basis. General availability of NorthStack will be announced in the first quarter of 2019.
"Traditional hosting plans stick users with a lose-lose proposition," said Pagely CEO Joshua Strebel. "If demand is high, performance suffers. If demand is low, the hosting company pockets the extra. NorthStack frees clients to pay only for what they use in regards to compute resources, database, bandwidth, storage, and all other essential elements of a successful WordPress site. For the first time, WordPress users are free to choose their overhead, instead of being beholden to the whims of the host."
Dynamic, Serverless and Elasticity Scalable
NorthStack features boundless scalability with no plan change, restart or customer intervention required. Instead of relegating the serverless environment to static WordPress sites, a common trade-off for automated scaling, NorthStack retains all of the dynamic features that make WordPress such an effective site platform. Users can see their resource consumption via real-time usage metrics and decide for themselves whether to serve the site more slowly and pay less, or serve it faster and pay more. Additional features include:
The ability to deploy WordPress, Headless WordPress with React/Vue front-ends, or static sites with ease.
Independently metered CPU, database, storage and data transfer
High availability [HA] with a multi-availability zone, globally distributed network routing and best practice "Blue-Green" deployment process
Clients will be able to decide on the maximum number of PHP workers to control their spend
Many of the existing benefits of Pagely's full-service VPS offering
Pagely is a safe, full-featured hosting environment backed by decades of expertise. An entire hosting tech stack built and monitored by one of the industry's most experienced WordPress teams, NorthStack will live alongside Pagely's full-service VPS offerings.
"NorthStack removes some of WordPress's biggest obstacles," said Pagely CTO Joshua Eichorn. "Security-wise NorthStack has the privacy of a VPS without the wasted spend of over-provisioning and having to spin up your own instances of AWS. It truly is the north star of the future of WordPress."
For more information, or to apply for early access to the platform, please visit NorthStack.com.
About Pagely
Pagely is the leading managed WordPress hosting provider for high-demand websites. Founded in 2009, Pagely offers premium, service-oriented hosting that can accommodate even the most complex and sophisticated high-traffic WordPress websites. Pagely clients range from growing tech companies and creative agencies to universities, non-profits, and governmental institutions. For more information, please visit: https://pagely.com/ or follow us at: https://twitter.com/Pagely or https://www.facebook.com/Pagely.
Media Contact
Treble
Michael Kellner
treblepr.com
---
Marks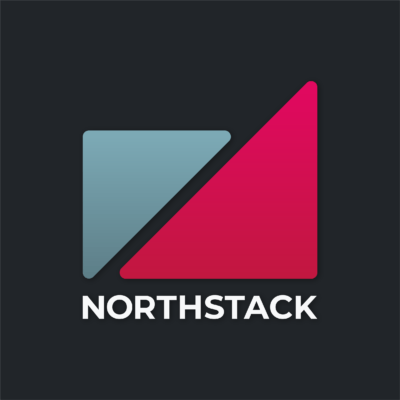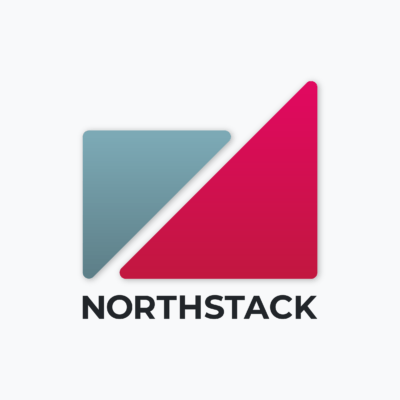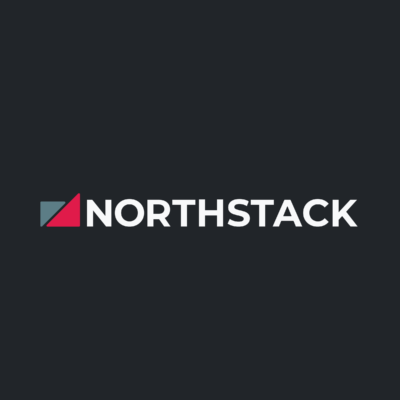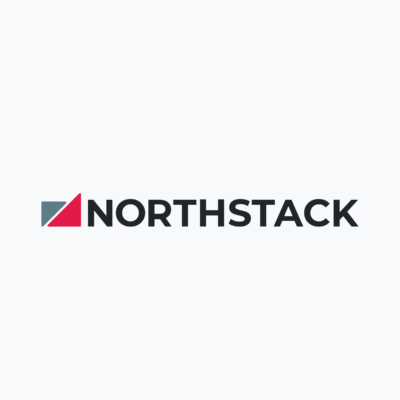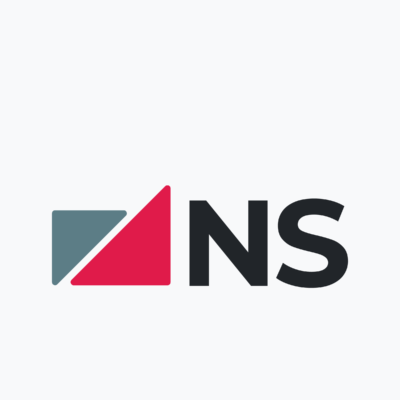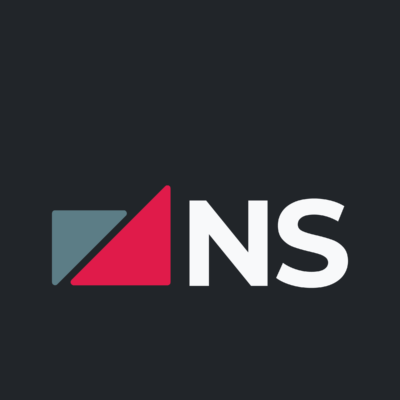 "northstack" is a pending registered trademark with the USPTO.