On stage at AWS re:Invent 2019 this week, Pagely was recognized as the best-in-class, and only, Managed WordPress Host AWS Retail Competency Partner.

As AWS puts it, "if you're on a journey to transform your business while driving new value to end customers, AWS Competency Partners have the expertise and comprehensive capability to help retailers succeed."
Pagely is widely regarded as the premier hosting provider for scalable e-commerce solutions. With this latest achievement, we've proven that we continue to push the boundaries of what customized, reliable, fast hosting means to high-traffic retail businesses worldwide.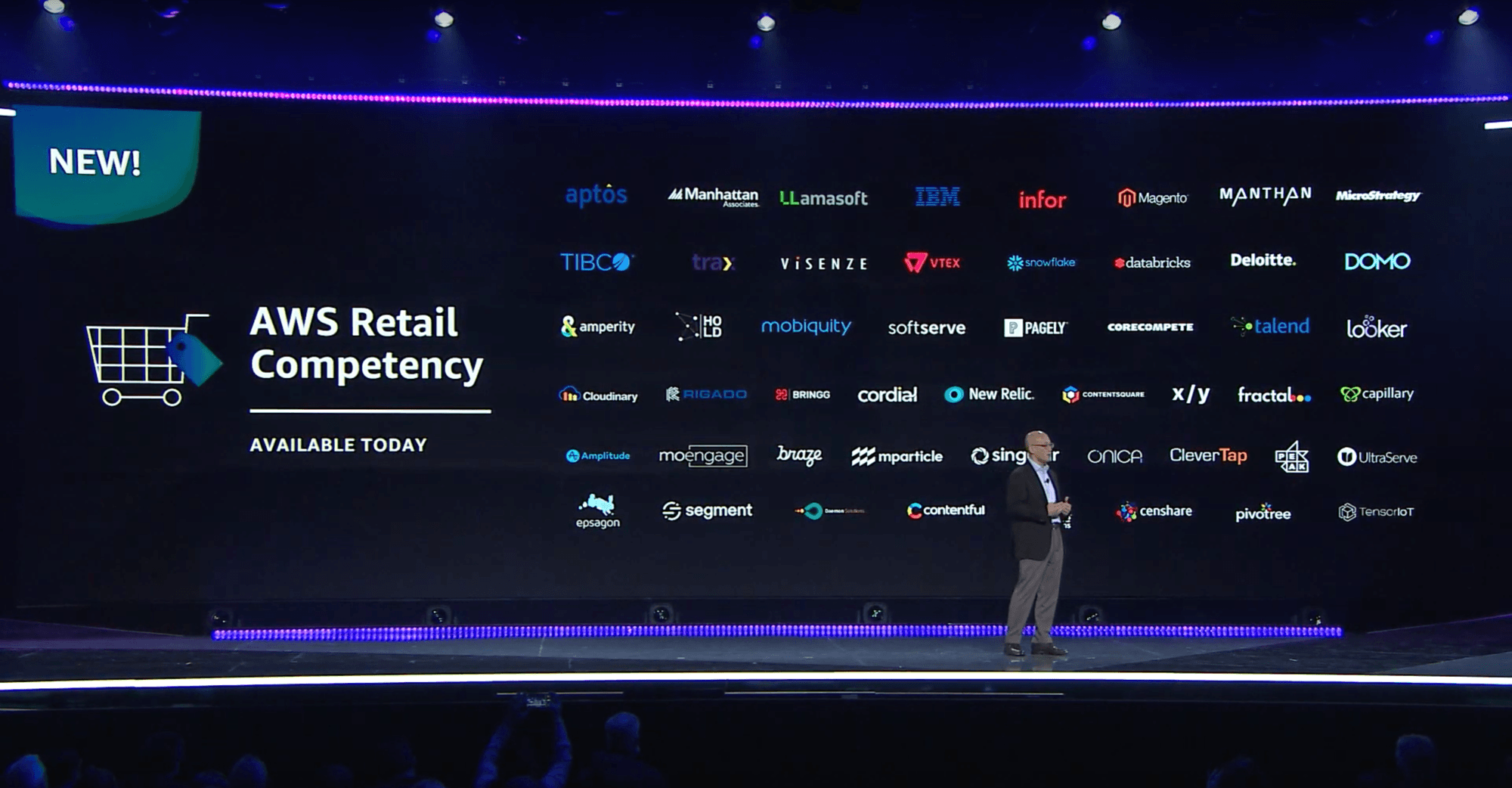 Today we add this to our ever-growing list of AWS programs that make us an Advanced Technology Partner. Serving our clients with the highest caliber of service and technology, as well as reaching an audience of over a million people through our work with AWS.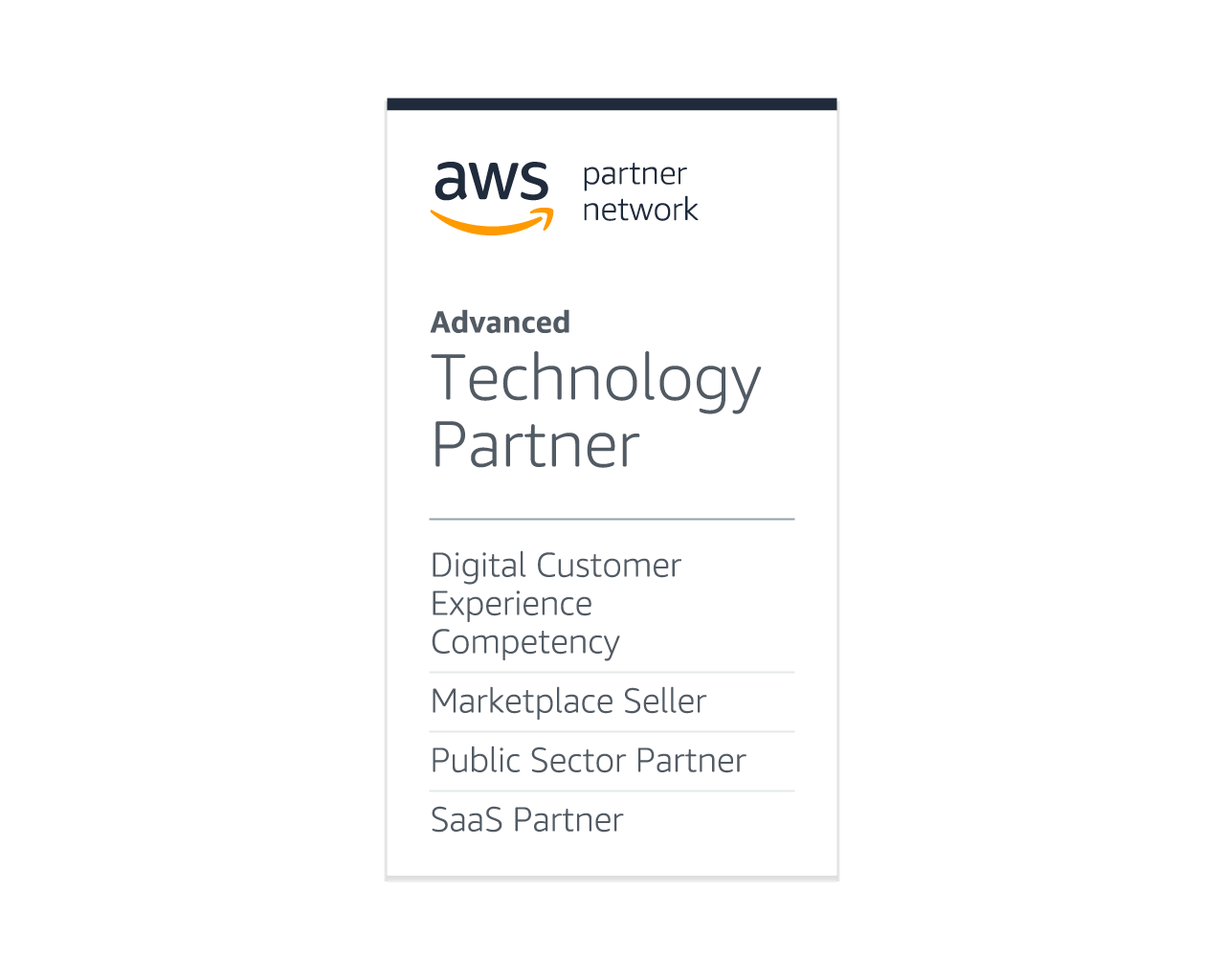 Hosting with Pagely ensures personally fine-tuned performance, proactive protection for your customer data, smooth traffic surges, and a highly competent extension of your team. As your business scales, you won't ever outgrow our hosting.
How is that possible, you ask?
Because Pagely's infrastructure is built on AWS, giving you access to virtually unlimited server resources.
"We think of each client's needs holistically and not just monetarily or as a number" added Sally Strebel, our COO and Co-founder.
Pagely was the only managed WordPress host recognized as AWS's Top Partner for Highly Specialized Solutions.
Our optimized hosting solution, combined with the expertise of our staff, helps business-critical e-commerce sites thrive during extreme moments of growth. That's something you can count on across reliability, flexibility, durability, and transparency.
Reliable WordPress Hosting for Retail & E-Commerce
Since downtime means lost revenue, we guarantee 100% AWS infrastructure uptime, included in our standard service level agreement (SLA).
We value transparency, so our SLA is publicly available here.
With a high standard of service that includes proactive site monitoring and multiple availability zones (and high availability solutions) we help to mitigate against disruptions, and so much more.
Flexibility to Ensure The Best Hosting For Your Retail Business
At Pagely we understand every business is unique and we can help develop the best solutions for how best to scale your site.
We use Amazon Elastic Cloud Compute (EC2) servers exclusively dedicated to the WordPress application and processing incoming front-end traffic.
Your developers will always maintain command-line access, with the support of our team available around the clock when you need it most.
A Durable Host for E-Commerce Sites that Scale
We pride ourselves in offering an 11 nines data durability guarantee.
Keeping recent backups is critical in the event of a catastrophe, especially during a promotional sale or big day like Cyber Monday. With that, we provide completely managed and automated nightly backups of all of your files and databases, with a 14 day retention period. Backups are archived in off-site secure storage at Amazon's Simple Storage Service (S3) service.
A Decade of Leadership in WordPress
With our leadership team making the rounds at re:Invent 2019, Strebel, Joshua, and Arman can't stop smiling after this exciting announcement.
From what we hear in the company Slack channel, the guys are shaking all the hands, offering insightful recommendations for many, and celebrating with the wonderful partner team at AWS.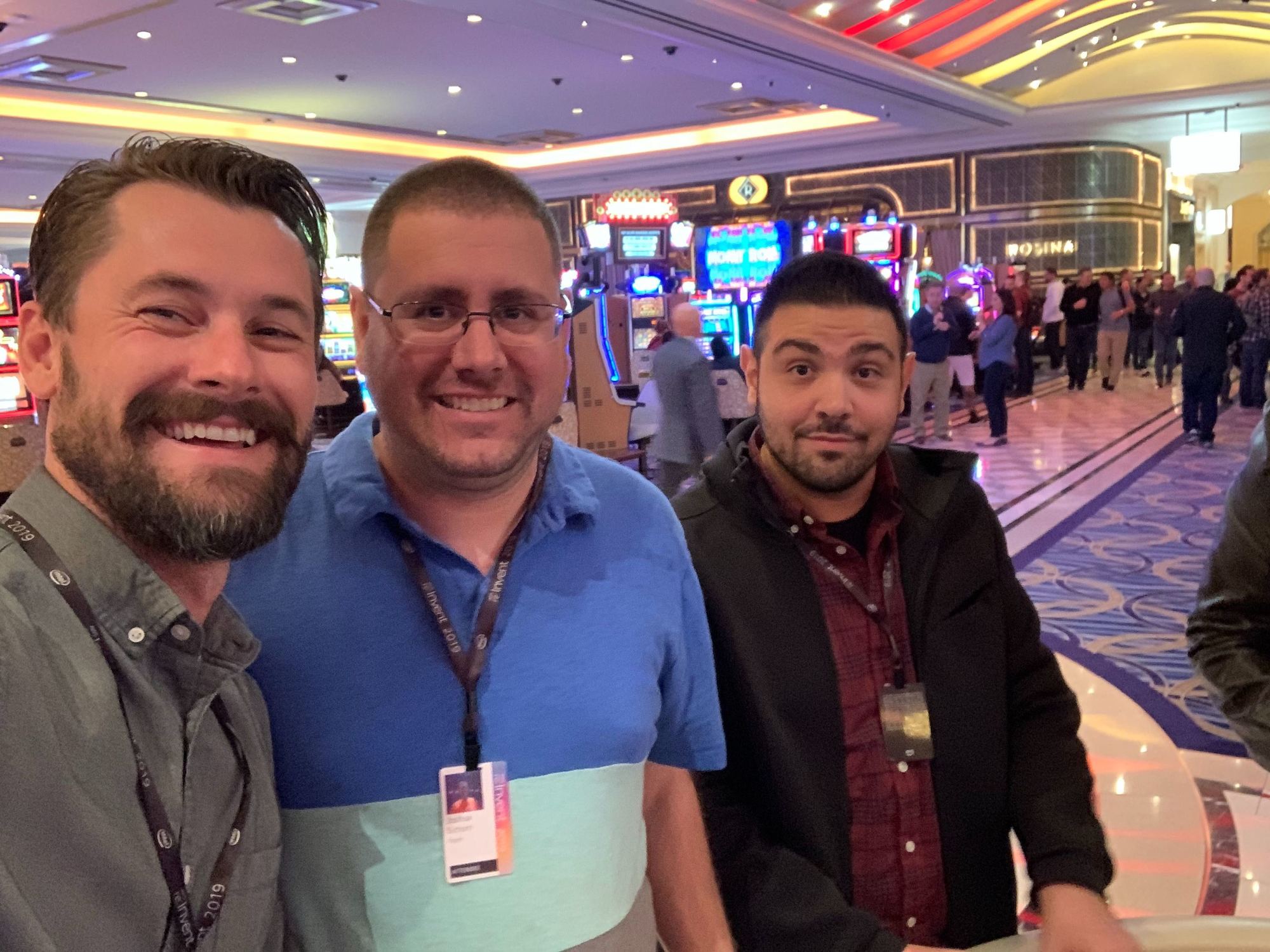 Pagely has over a decade of experience optimizing WordPress for e-commerce. Our work towards achieving this new competency is another way of showing you, our clients, how much we care about your businesses.
For us, business is personal, and putting in the hard work to be able to serve you best is well worth the time and effort.