Hosting Case StudyNGINX
Since the original NGINX web server was launched in 2004, the name has become synonymous with application speed, security, and scalability. NGINX Open Source now powers 400 million websites.
Visit Website
Case Study TL;DR
NGINX, Inc. is the company behind the popular open source project trusted by more than 400 million sites, offering a suite of technologies for developing and delivering modern applications. After years of hosting their own website, the NGINX marketing team wanted to partner with a managed WordPress host. Pagely's support, expertise, and server visibility helped consolidate their web presence, moving performance concerns out of the way so they could focus on promoting their suite of products.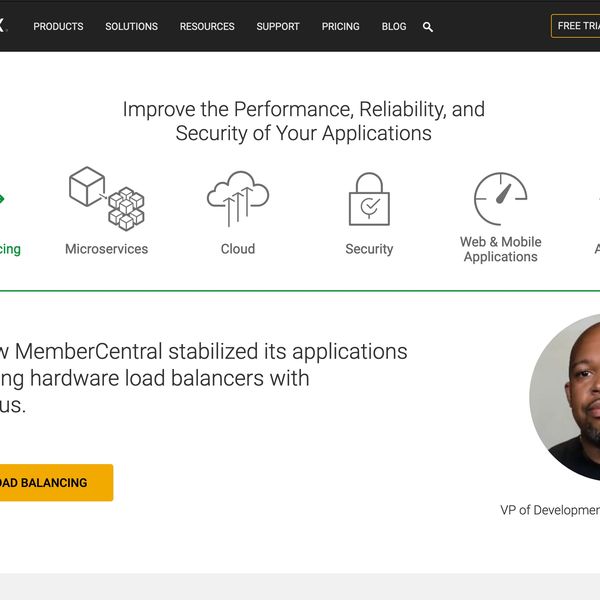 "
Knowing that the Pagely team is there for us 24/7 has been invaluable, not to mention the reliability and visibility they provide. These have been extremely important factors in helping us meet our marketing needs for NGINX.com.
The Challenges
The NGINX website aims to inform and educate customers who want to learn more about how they can best use the company's suite of products to improve the performance and reliability of their websites and applications, while delivering a fast, easy to access, consistent, and clean user experience. The NGINX website is an important marketing channel that receives over 1.5M monthly page views, so it is critical that the website has high performance and reliability while scaling to meet the needs of the various functions of the company. The site runs on WordPress, but the team didn't have a dedicated engineer on hand to monitor and manage the infrastructure side of things. In addition, the marketing team didn't want to be preoccupied with the performance of the site.
Their hosting wishlist included 24/7 support ideally with an expertise in WordPress, HTTP/2, integration with a CDN, PHP7 support, access support in at least two geographically different zones, real-time security protections, and, of course, the tech stack had to use NGINX and/or products built with NGINX. NGINX was also looking for a partner with deep NGINX expertise as they wanted to showcase their technology as part of the website stack.
They wanted server access to logs so they could "see what's going on" and create custom configurations. They didn't want a standard "black box" approach. Pagely ticked all these boxes.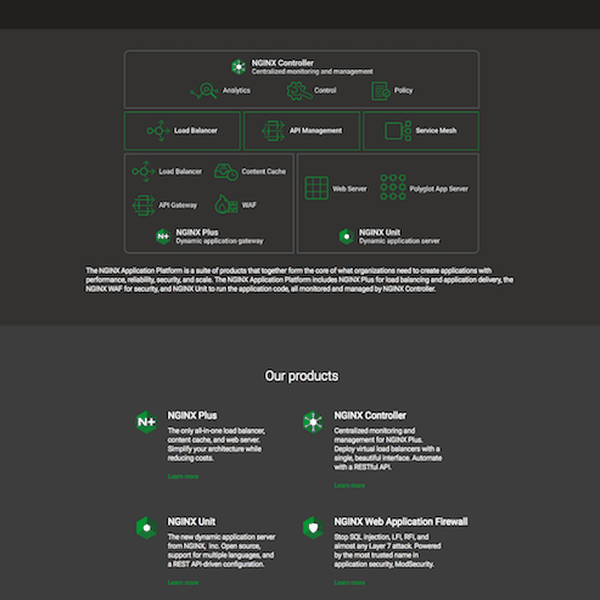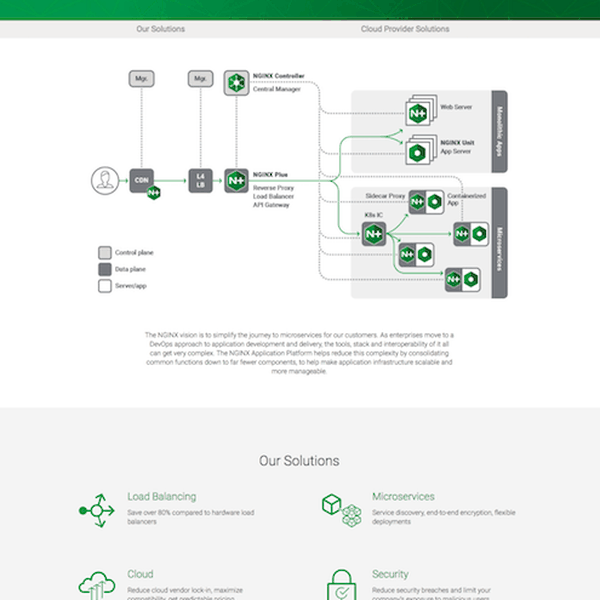 The Solution
Once NGINX migrated over to Pagely, they immediately saw the benefit of the Pagely technical stack, including a proprietary CDN: PressCDN, powered by MaxCDN/AWS. Through a seamless migration, Pagely was able to own the process and quickly consolidate the work of four vendors into one hosted solution.
Pagely took the time to discuss what higher-level strategies NGINX wanted to implement with their website, and how it was set up. They provided the flexibility NGINX required with server configurations, high availability, and geocache nodes to ensure a great user experience for visitors to the website.
Pagely provided guidance on how to approach the site specific to what made sense for NGINX as a business, and at the scale they were operating at. With biweekly check-ins, the transition from self-managed hosting to using Pagely was easy and stayed on track with the NGINX marketing team's goals.
Immediate responses to monitor alerts means the NGINX site is now constantly prepared, with Pagely ready to fix any issues that arise.