Hosting Case StudySt. Mary's University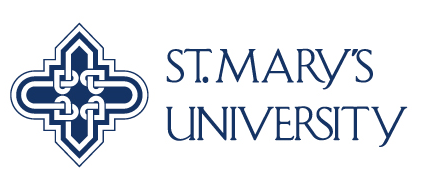 Located in San Antonio, Texas, St. Mary's University is a prestigious master's level school with Catholic and Marianist roots. Their mission is to promote an ethic of service, to foster scientific and humanistic research, and to perform as an engine of social mobility. St. Mary's is comprised of the School of Humanities and Social Sciences, the School of Science, Engineering & Technology, the Greehey School of Business and their nationally renowned St. Mary's University School of Law.
Visit Website
Case Study TL;DR
As a top tier master's level school, St. Mary's University has an elaborate site that fields a significant amount of traffic on a daily basis. So much so that their previous hosting company couldn't keep up and the nationally recognized university was finding their site was going down often. After realizing they needed a long-term hosting solution, they turned to Pagely to provide reliability, consistency and a true partner for the future of their website.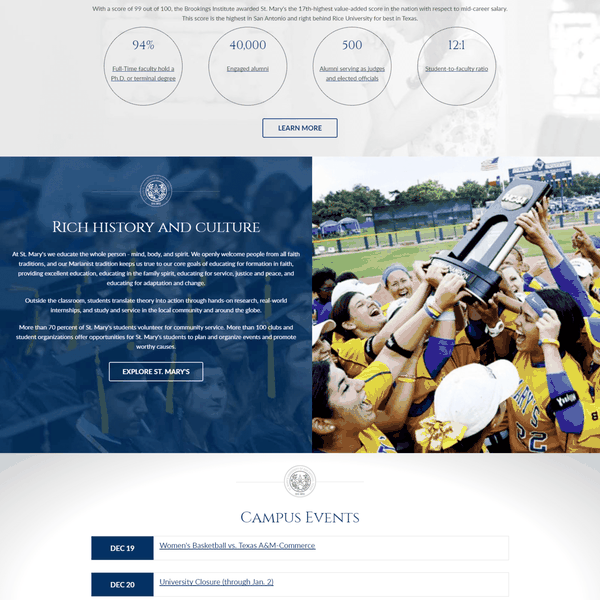 "
Pagely really listens to customer feedback and they add a lot of services based on what they hear from their customers. When we first started there was just a plugin to access the database, but now there's actual phpMyAdmin, which I'm a lot more comfortable with from a security standpoint. It's things like that -- the fact that they're continuously improving and appreciating feedback -- that make Pagely stand out.
The Challenges
St. Mary's University was previously hosting with a local agency but their site was frequently crashing and the tech support team wasn't knowledgeable enough to help explain or fix the problem .  After a slew of communication issues and technological mishaps, the St. Mary's team knew it was time for a change.
After shopping for a new hosting company for awhile, St. Mary's University found Pagely and decided to partner with us as their hosting company because of our transparency. Through case studies and client reviews, St. Mary's was able to easily identify success stories of other education sites similar to theirs, providing a level of trust.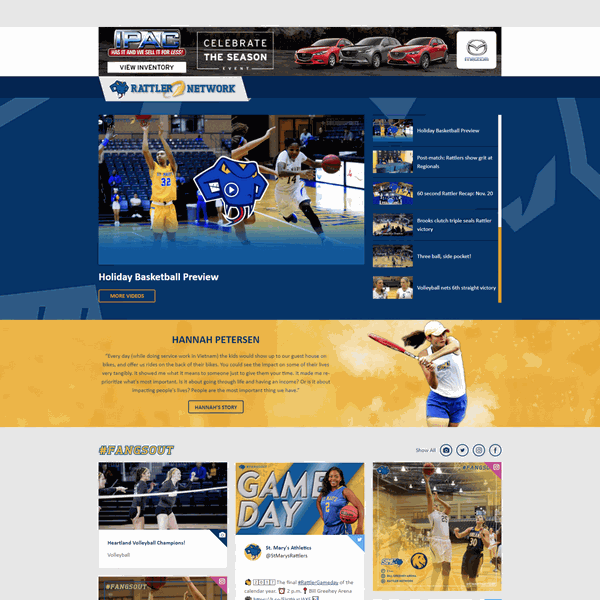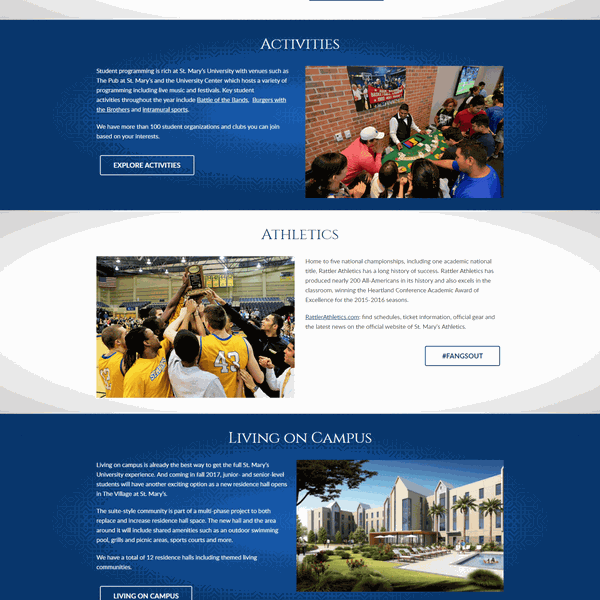 The Solution
Through comprehensive collaboration with the St. Mary's team, Pagely was able to go above and beyond the university's expectations for managing their complex websites.  The St. Mary's team interacted with the Pagely team through the help desk system, citing that the level of support provided was much higher than other hosting companies they worked with in the past. Specific things were troubleshooted, even down to plugins that other companies refused to touch.
The Pagely support team was able to take the reins and take care of all migrations while keeping constant communication to ensure everyone was kept updated and all tasks were set up correctly and efficiently. Pagely was able to listen to St. Mary's needs and adapt their services to best meet their goals.
Amazon Web Services provides unique tooling and unparalleled performance and scalability that we know our customers deserve. We partner with AWS because we serve only the highest quality products to our customers.